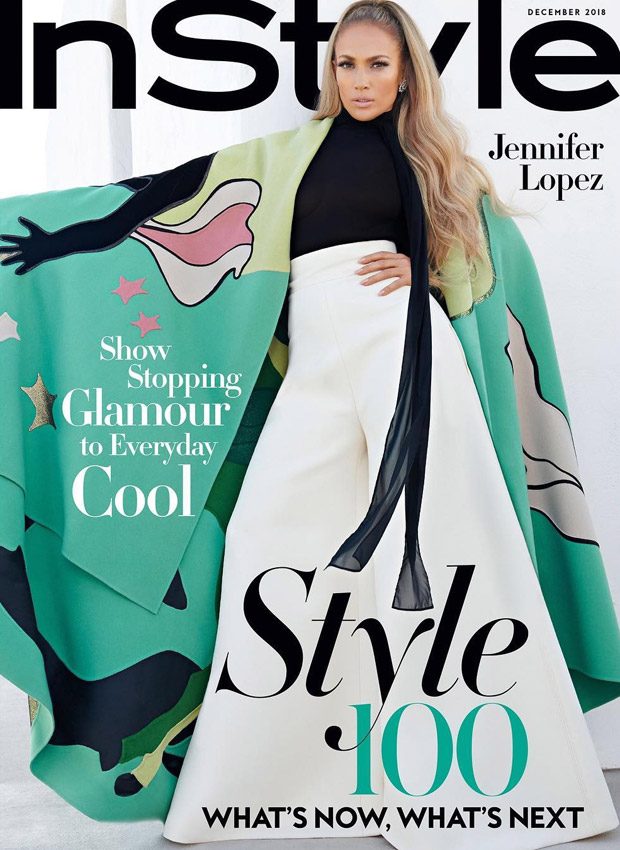 The one and only Jennifer Lopez lands the cover story of American InStyle Magazine's December 2018 edition lensed by fashion photographer Anthony Maule at Artists & Company. In charge of styling was Julie Pelipas, who for the session selected looks from Valentino. Beauty is work of hair stylist Lorenzo Martin at The Wall Group, makeup artist Scott Barnes at Six K Management, and manicurist Hannah Huynh. Production by Tyler Duuring at Avenue B.
"It has taken time, but I think we're in a very powerful moment where women are going, 'Wait a minute. We're not afraid to say what we deserve.' 
I don't understand why you can't be an actress and a singer and dancer as well. Like, that's how this whole business started. Entertainment! And why can't you be funny and also be a dramatic actress? OK, some people can't do both. But if they can, let them!" – Lopez for InStyle US, on the the double standards and stereotypes.