Drag Queen and fashion maven Violet Chachki covers the Septemebre issue of our Design SCENE Magazine captured by fashion photographer Fadli Rahman, and styled by Design SCENE's Asia fashion editor Randolph Tan. Hair and Makeup are work of Rick Yang at FAC3INC.

Violet Chachki is the living embodiment of a 1950's female archetype often touring the world with or without fellow drag race alumni so I was excited to get a chance to track her down and learn more about what she does and how she does it. – from Design SCENE

Read the interview with Violet on DESIGN SCENE INTERVIEW: Nicknack Curios Trinkets…VIOLET CHACKI!
See more for the Drag Race's most stylish winner after the jump: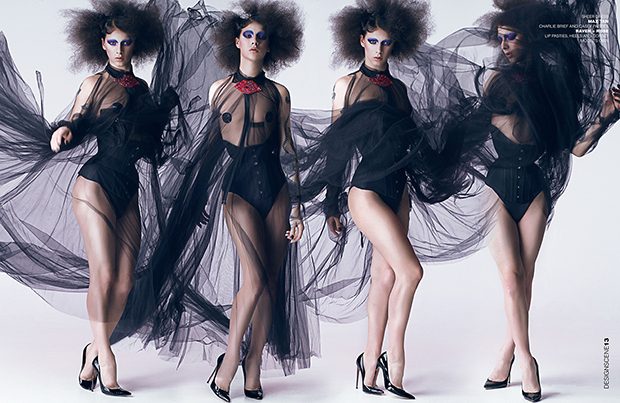 Photography by FADLI RAHMAN –  fadlirahman.com
Fashion Direction and Styling RANDOLPH TAN – www.randolphtan.com
Stylist Assistant Fairul Shah and Joe Tan
Hair and Makeup RICK YANG (FAC3INC) using TOM FORD and KEVIN MURPHY
SPECIAL THANKS TO JACOB SLANE and PRODUCER ENTERTAINMENT GROUP
Keep up with Violet on her Instagram page @violetchachki