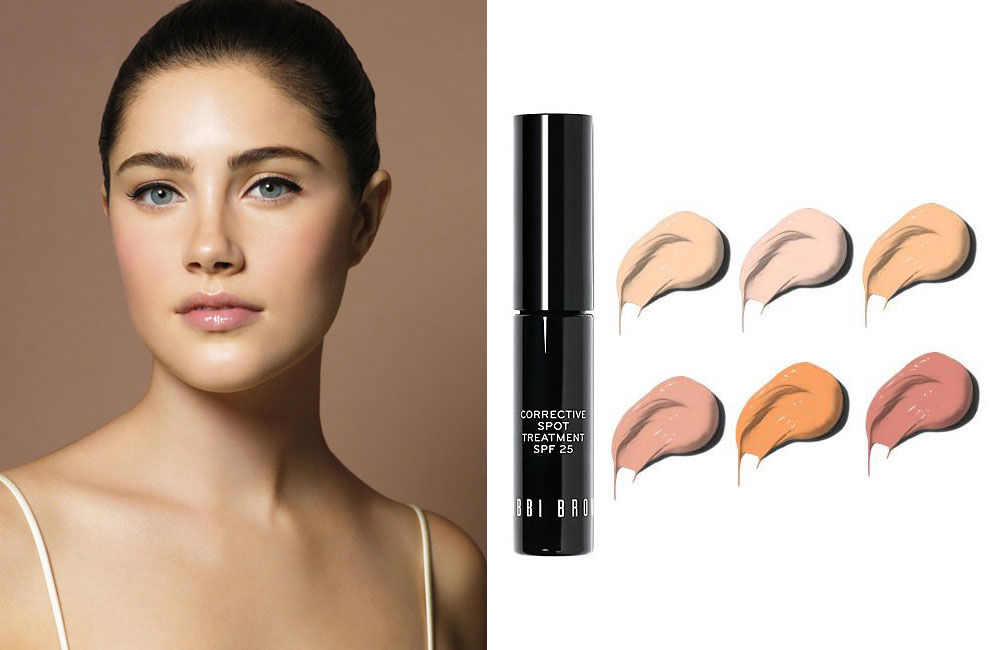 Bobbi Brown has launched two new s beauty products for the summer 2013 season – the new SPF 50 Protective Face Base and the improved Corrective Spot Treatment SPF 25.
SPF 50 Protective Face Base 
This lightweight, multi-benefit formula provides a high level of broad spectrum UVA/UVB protection and creates the perfect canvas for makeup, too. Packed with antioxidants like vitamin E and mushroom extracts to fight skin-damaging free radicals, and algae and chamomile extracts for their anti-inflammatory and calming effect. This formula absorbs quickly and smoothes the skin's surface – without pilling or rolling, so it's ideal for layering products – plus, water-binding ingredients provide all-day hydration.
Corrective Spot Treatment SPF 25
Twice as nice – this double-action formula instantly color-corrects imperfections and brightens skin over time. Newly updated for sheerer application and better color correction for a more natural look on skin, this makeup-treatment hybrid boasts all-day wear and is both non-drying and calming too. Designed with a new rounded rubber tip wand applicator for super precise spot treatment on even the tiniest discolorations.
Light Peach
Light Bisque
Peach
Bisque
Dark Peach
Dark Bisque