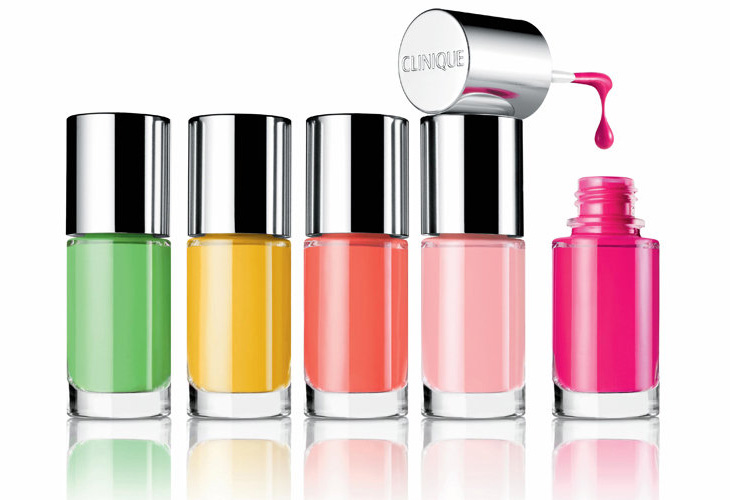 Clinique launches A Different Nail Enamel,a colourful range of nail colours, tested by dermatologists and ophtamologists, specifically created for those with sensitive skin and sensitive eyes.
Research has turned up some interesting facts about the relationship between nail polish and skincare. Apparently we touch our eyes about 200 times a day and the nail enamel can cause skin irritation. For a long time dermatologists have considered nail enamel a significant allergen source for periorbital dermatitis (rash on upper and lower eyelids).
The innovative new beauty product, which took Cliniquw six years to create, hopes to change all that – making it perfect for anyone with sensitive skin. The formula is designed to be quick drying, leaving a high shine finish that is chip resistant for seven days. The collection features 12 shades,including yellows, greens, blues and coral-orange for summer as well as featuring a base coat and top coat. In addition, A Different Nail Enamel will launch nine limited edition, bright shades for summer.
A Different Nail Enamel is available online from April 25 and in stores from May 31.