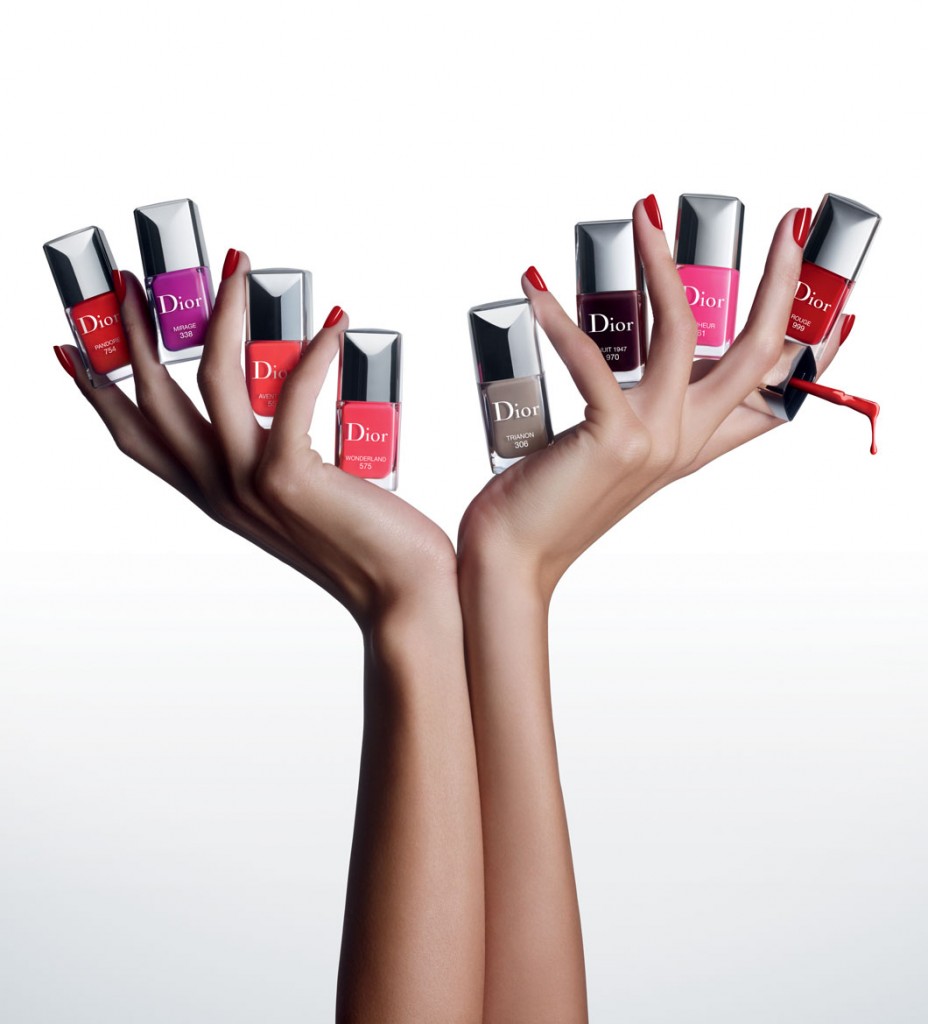 It was April 1962 when an illustrated advertisement by René Gruau announces the first Dior nail polish , the first ever launched by a fashion house . Today , 2014 Dior is revolutionizing again the luxury varnishes with a new gel formula effect. The new Dior Vernis offers a long-lasting professional results .
Under the influence of Mr. Dior, fashion designer and colourist inspired genius , Dior has definitely the art of color as part of its DNA. A timeless color heritage reinterpreted today in a futuristic nail polish collection. The new nail polish offers extreme shine thanks to thanks to the intense purity of resins associate with a Techno -Polymer Technology from the laminated glass that creates smoothness and shine.
Thanks to an enriched organic silicon formula that strengthens the surface of the nail for an optimized grip , while the adhesion properties of the high-tech polymer create an invisible fusion between the nail and the nail polish creating a long-lasting effect .
Another plus of this new formula is the 80% natural origin of the ingredients and contains no phthalates, toluene, formaldehyde and synthetic camphor.
With a varnish worthy of a professional result it deserves a new applicator. Dior reinvented its brush varnish for a maximized gel effect. More flexible , substantially longer , rounded and flat cutting : the new brush picks up the perfect amount of polish for a perfect and uniform application … without fail, even for novices.
Because there is a shade for every outfit, every desire and every moment, Dior presents its first dressing for the nails. 21 shades that blend into a colorama of emblematic colors, icons of the Maison Dior, shades "Statements", Favorites and bias mode, with "essential", basic blameless and 'it-shades', saturated mode pulsations. Journey to the heart of the small stories of color that have made the history of the Maison Dior…
Because there is a shade for every outfit, every desire and every moment, Dior presents its first dressing nails. 21 shades that blend into a colorama of emblematic colors icons of Maison Dior. A journey through the stories of color who have made the great history of Dior …
The Dior Vernis Couture Effet Gel collection will be launched in April 2014.
Shades included are:
108 Muguet – pastel white pink
155 Tra-la-la
268 Tape
306 Trianon – satin gray
403 Royal Palace – taupe
413 Raw
494 Junon – bluish gray
537 Riviera
659 Lucky
661 Happiness – shocking pink
758 Victory
769 Front Row – neon pink
803 Metal Montaigne – dense gray
853 Maasai
918 Hypnotic
970 Nuit 1947 – ripe purple
999 Red – classic red
338 Mirage – purple
551 Adventure – solar coral
575 Wonderland – bubble gum pink
754 Pandora – stylish red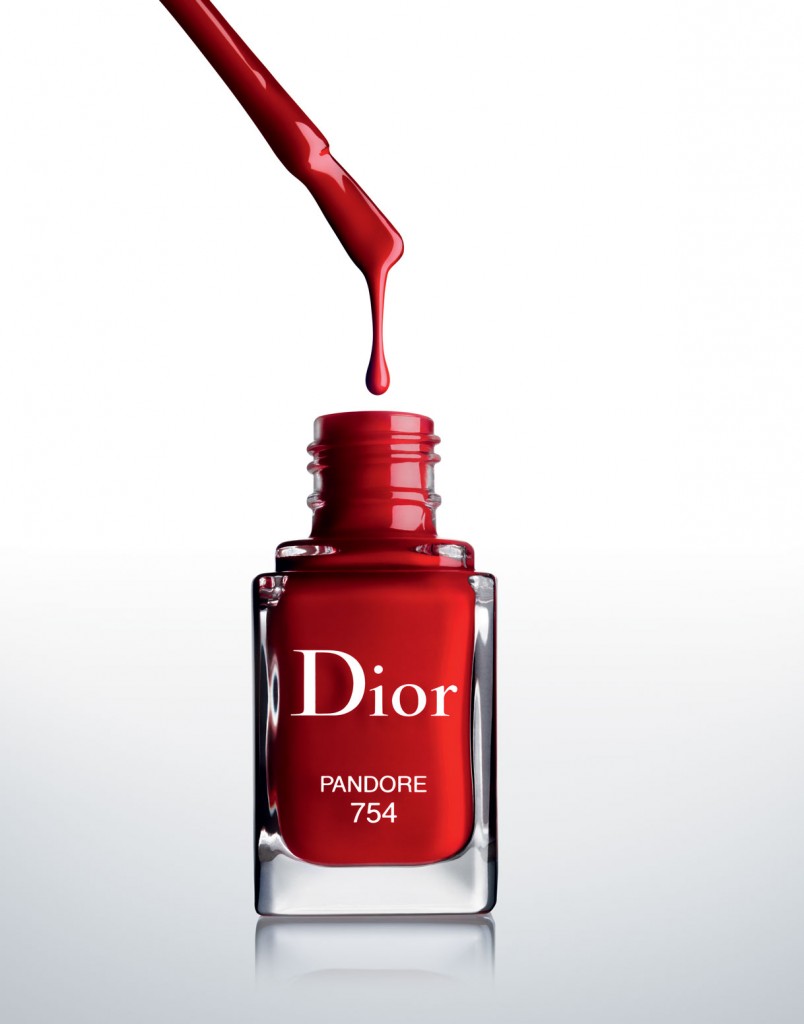 Source: Citizens of Fashion