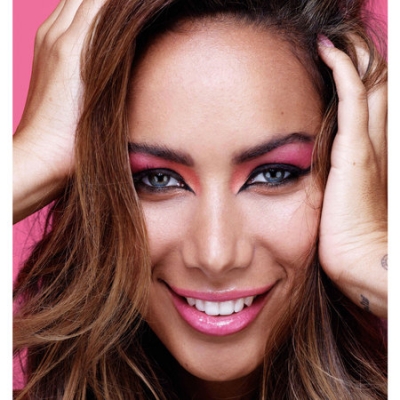 Leona Lewis teamed up with The Body Shop to help the fight against animal testing and cruelty for beauty. Joining the brand's new campaign with NGO Cruelty Free International, Leona will be helping to build on the EU ban on animal testing for cosmetics, which comes into effect on March 11th this year.
The Winner of the The X Factor is an animal rights activist. This is what drew her to work with The Body Shop, which is known for producing ethically-sourced and cruelty-free products. "I'm passionate about beauty, and I'm all about animal rights and Community Fair Trade." "As a result, I'm really conscious of where the products that I use come from. The Body Shop sells cruelty-free, ethically sourced products containing amazing Community Fair Trade ingredients."
Leona hopes to use her collaboration with the bath and beauty company to raise awareness about testing products on animals. The star will launch a campaign in May to encourage The Body Shop's customers and her fans to sign a petition in support of Cruelty Free International's push for a global ban on animal testing for cosmetic purposes.
"The fact is that there are alternative tests that are far more superior to testing on animals," Leona stated. "It's a cruel, barbaric and an unnecessary process. This cruelty can end if we speak out loud enough and I urge everyone to sign this pledge." The Limited Edition Collection by Leona Lewis launches on March 26 .
The range consists of a blusher brush ; Shimmer Palettes in blush and bronze compacts, each containing three shades; lip gloss in bronze, coral, fuchsia and petal; and a White Musk Libertine EDT and EDP incorporating notes of musk, Turkish delight, baby orchid and Chantilly cream.
Leona is holding an exclusive event on March 26 to mark the collaboration, which will be streamed live to fans.