Buying an engagement ring can be a very daunting time in your life! It marks the changes which are about to happen in your life. Choosing the right ring for that special someone is a task that can not only be tedious it can also be incredibly expensive.
The history of rings to mark a marriage or an engagement, in fact, started in ancient Egypt. The ancient Egyptians are known for their incredibly romantic views on marriage and relationships. They believed that couples love and bond through marriage lasted forever, even through death.
When you are choosing your engagement ring for your beloved then it is always a safe option always diamonds. But do you worry that it's too conventional? Then maybe choosing a different precious stone is the right way to go. There are many other alternatives to diamonds which can be more unique and special.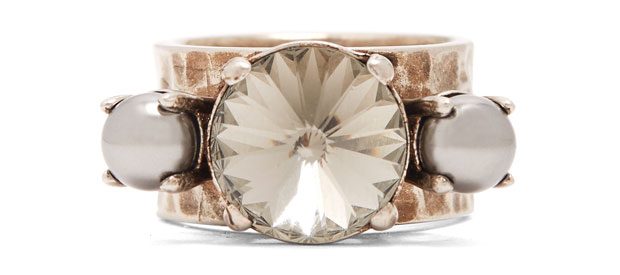 You can choose from sapphires, emeralds and even rubies. The Ruby has many connotations such as love, passion and sensuality. They were once regarded as being so precious that only kings and queens were allowed to wear them! Ring above from Miu Miu Fall Winter 2017 collection.
There are many different types of ruby rings, many different styles and colours. Rubies don't have to just be red, in fact, one of the most expensive rings ever sold at auction is pigeon blood ruby. Pigeon blood rubies are only found in Burma. These pigeon blood rubies are so rare and extremely expensive due to their bluish tinge in appearance. Like diamonds, rubies can be fashioned into any cut and shape making them very versatile. Some rubies can be treated with heat to ensure they are very red. This is why sometimes buying rubies you have to be careful.