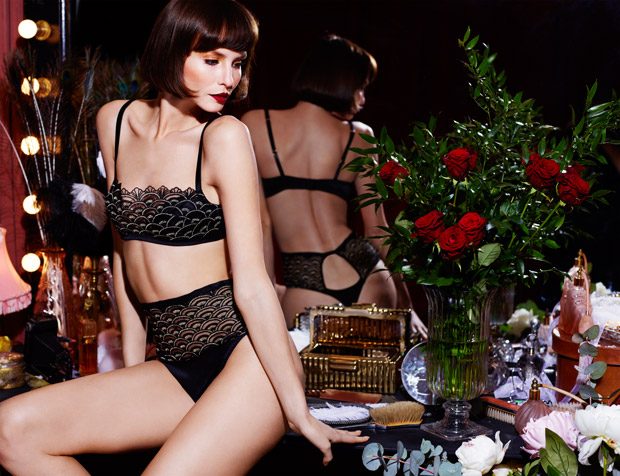 British luxury lingerie brand Coco de Mer teams up with art and design museum The V&A for a second season on an exclusive lingerie collection for Spring Summer 2019. The Art of Deco collection evokes the 1920s aesthetic, and it features 21 pieces, with three design stories across a selection of lingerie styles including bodysuits, slips, plunge bras, and an eye mask. Fashion photographer Rankin captured the lookbook.
"Discover Deco elegance with the latest collaboration from Coco de Mer and the V&A. Explore the escapism of the Jazz Age, an era renowned for its fusion of tradition and modernity, marrying luxury and function in a versatile way. Bold motifs and exotic embroideries adorn signature Coco de Mer silhouettes, capturing a film star sense of glamour."
Th collection is available via retail outlets including, Net-A-Porter, Harrods, Selfridges, Fenwick, Matches and via Coco-de-Mer.com to name a few. Retail prices range from £65 to £495.
"We are delighted with the way in which the collaboration with Coco de Mer is developing. This latest range really highlights the vast scope of inspiration available from the V&A's incredible archives and Coco de Mer have once again drawn from the unique details and created exquisite lace and beautiful garments that I am sure their customers will cherish." – Lauren Sizeland, Head of Business Development and Licensing at the V&A.
"It is an honour to collaborate with the V&A for a second season. It has been an exciting process to develop another season of decadent designs inspired by the V&A archives, this time focusing our inspiration on one of their current exhibitions. We believe that the SS19 collection showcases key elements from both the Coco de Mer and the V&A brand including luxury, opulence and glamour. I'm thrilled with how the second collection has materialised and to see the beauty of the designs come to life with our campaign shoot." – Lucy Litwack, CEO of Coco de Mer.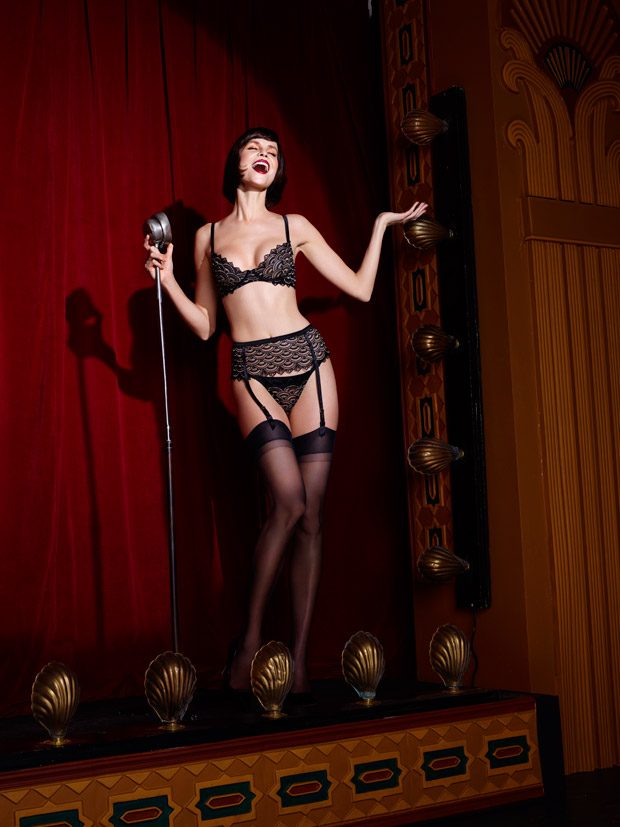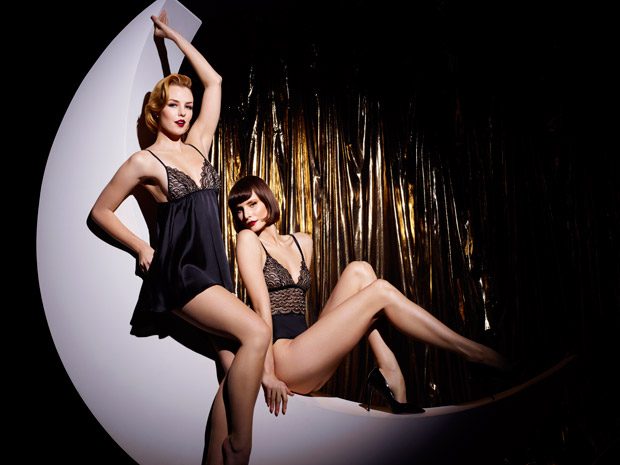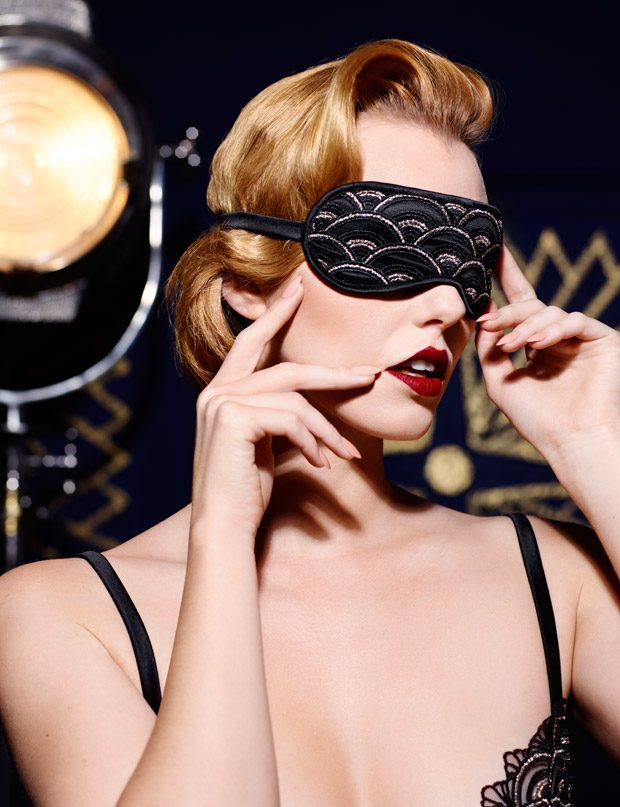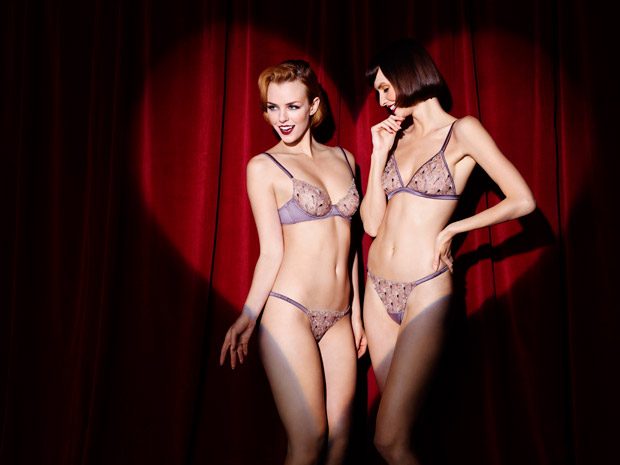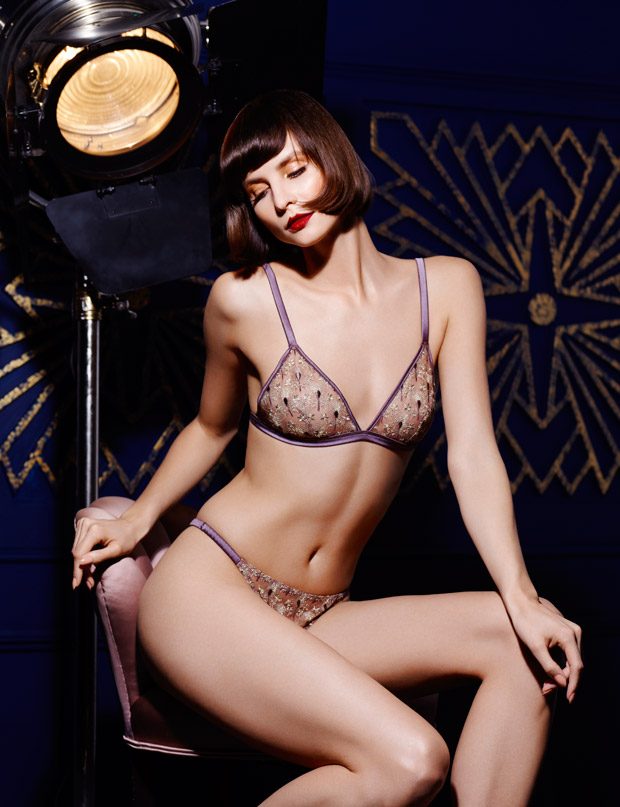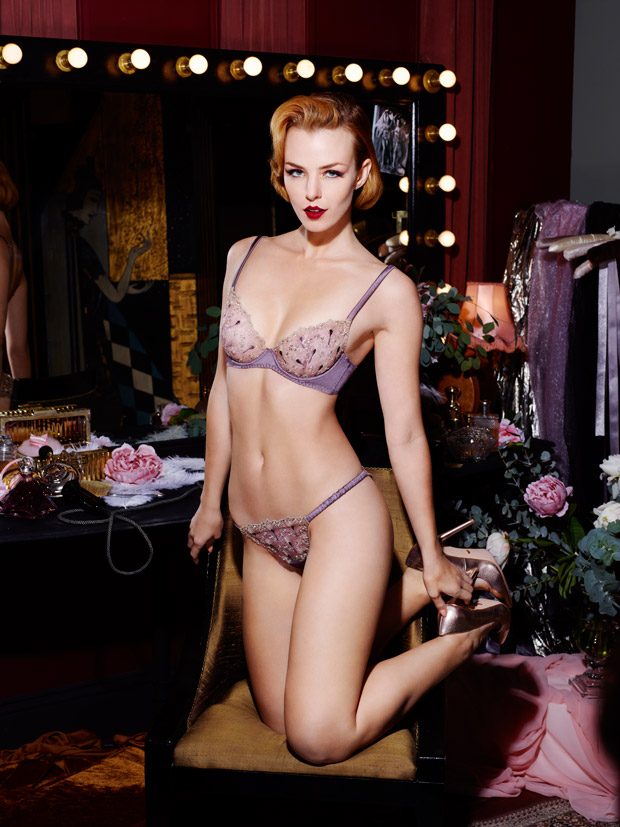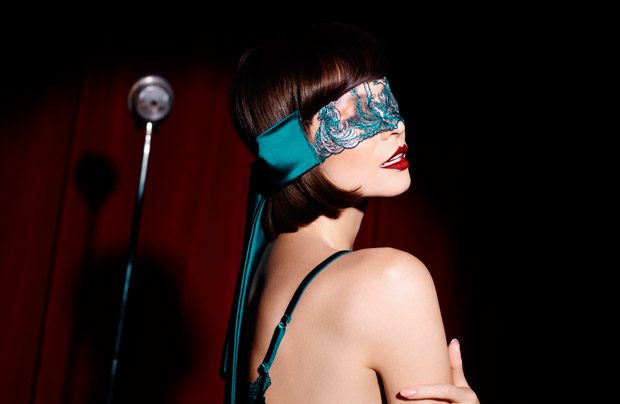 For more of Rankin's work visit: rankin.co.uk