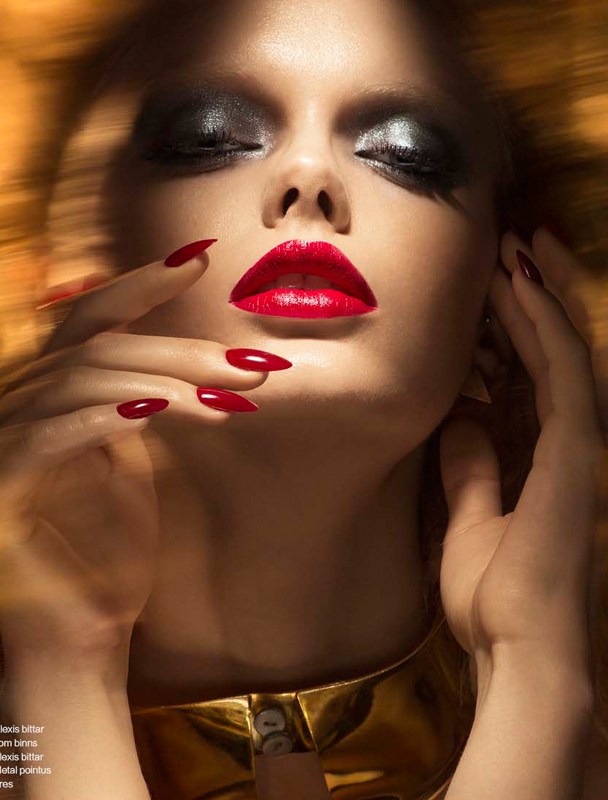 Nail Artist Angel Williams selected glossy red polishes and bold nail shapes for "Fast & Furious," a beauty story in the latest issue of Marie Claire China.
"The concept for the shoot was metal and motion, so I worked with an elongated, almond shape created using Inspired Nails tips that complemented the statement accessories," the manicurist said. "I chose dark, rich colors, like Chanel Lotus Rouge (a bluish-red) and Dior Galaxie (a raisin shimmer) to stand out among the gold." Williams added: "When going metallic – with jewelry, makeup, or wardrobe – nails should be glossy so they can reflect the surrounding light and augment the shine." She recommends CND Super Shiney Top Coat, which doesn't fade or leave nails yellow.
Williams, a manicurist for twelve years, focuses on healthy nails in color. She is an established Natural Nail Specialist and owner of Nature's Intent Hand & Foot Spa. In addition to caring for her local clientele, she thrives on the detail-oriented nature of her craft, making her an asset on commercial and editorial shoots, and fashion runways. Her work ranges from her signature classic and clean looks to styles that mirror current trends.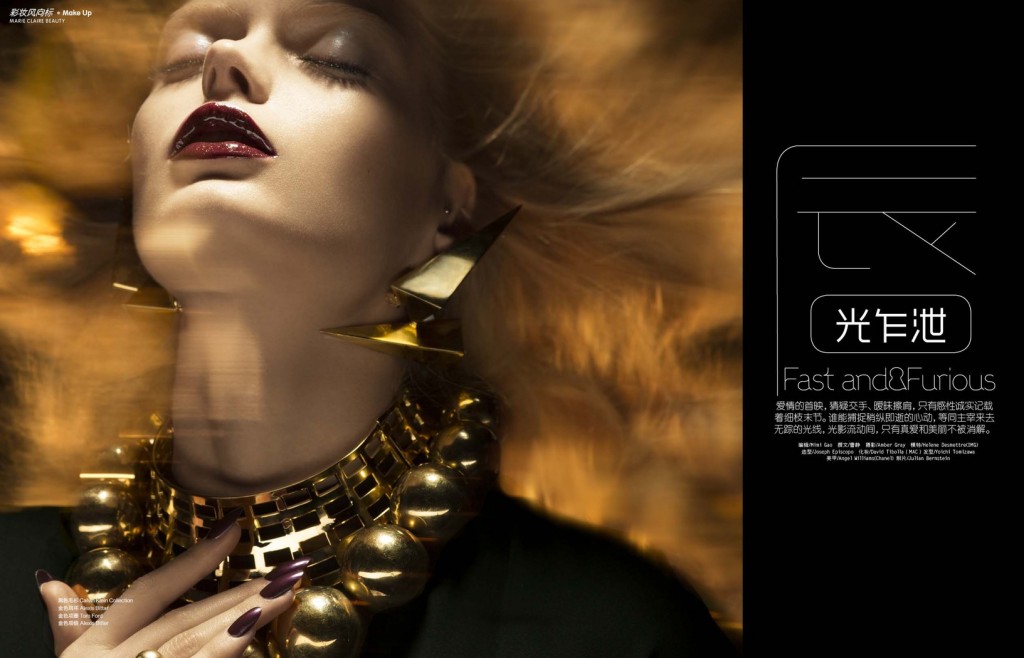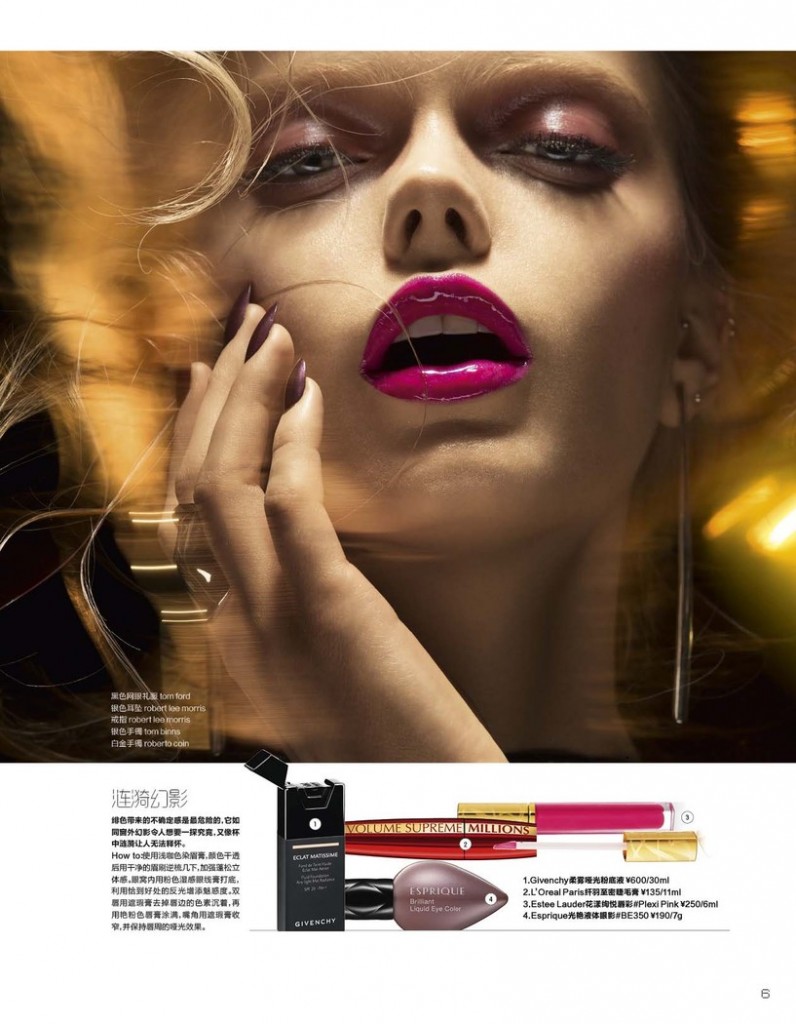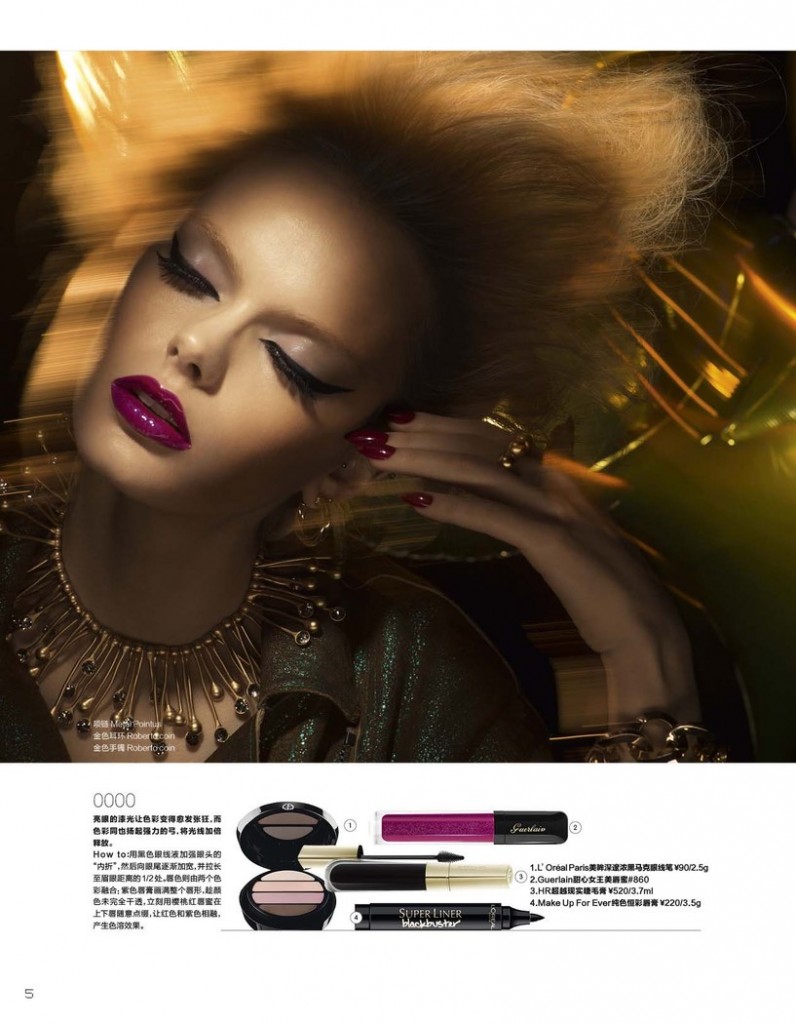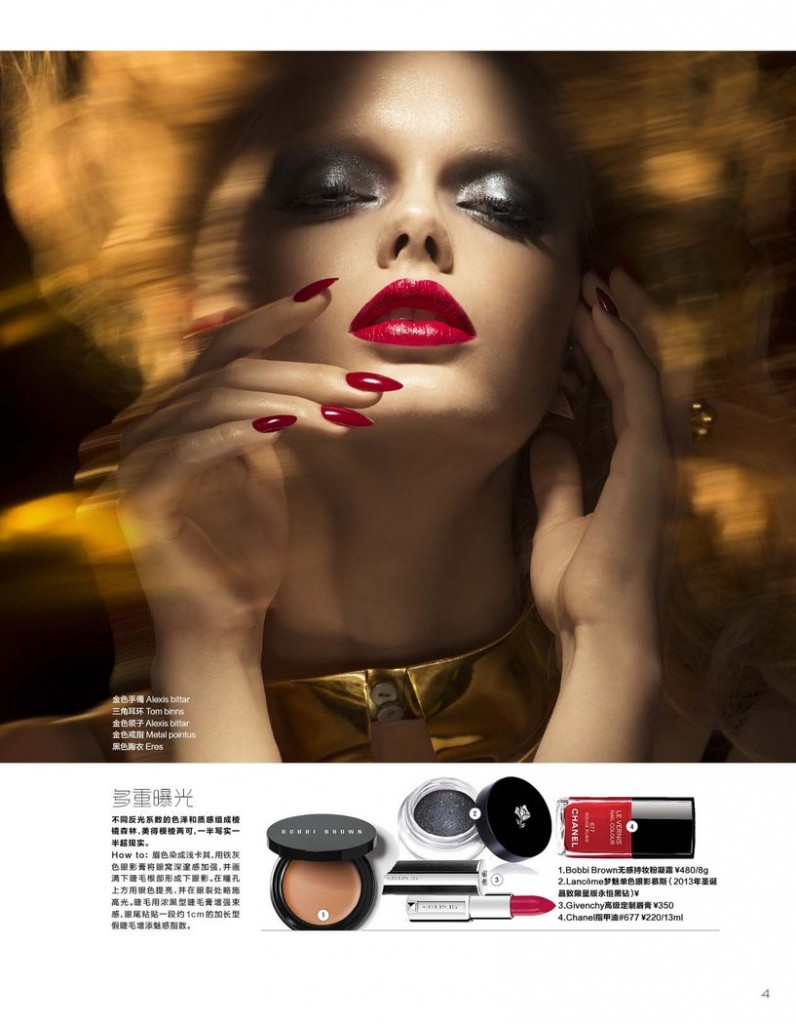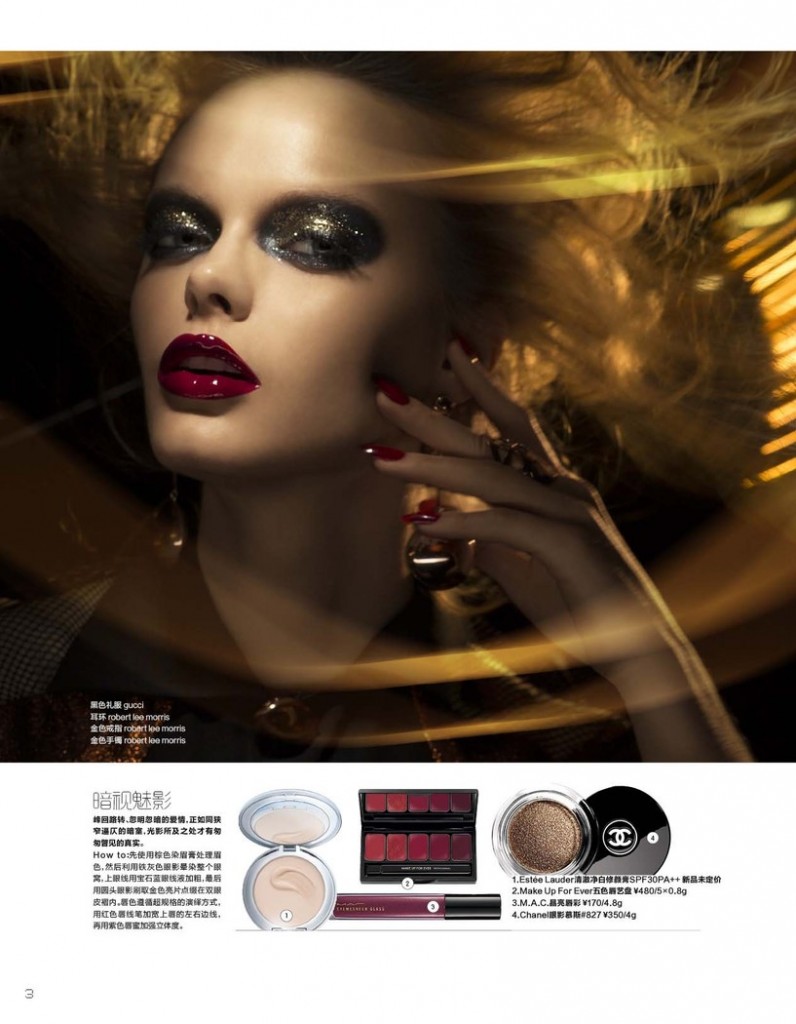 Credits:
Photographer: Amber Gray
Stylist: Joseph Episcopo
Makeup: David Tribolla
Hair: Yoichi Tomizawa
Model: Helene Desmettre
Source: Bernstein & Andriulli