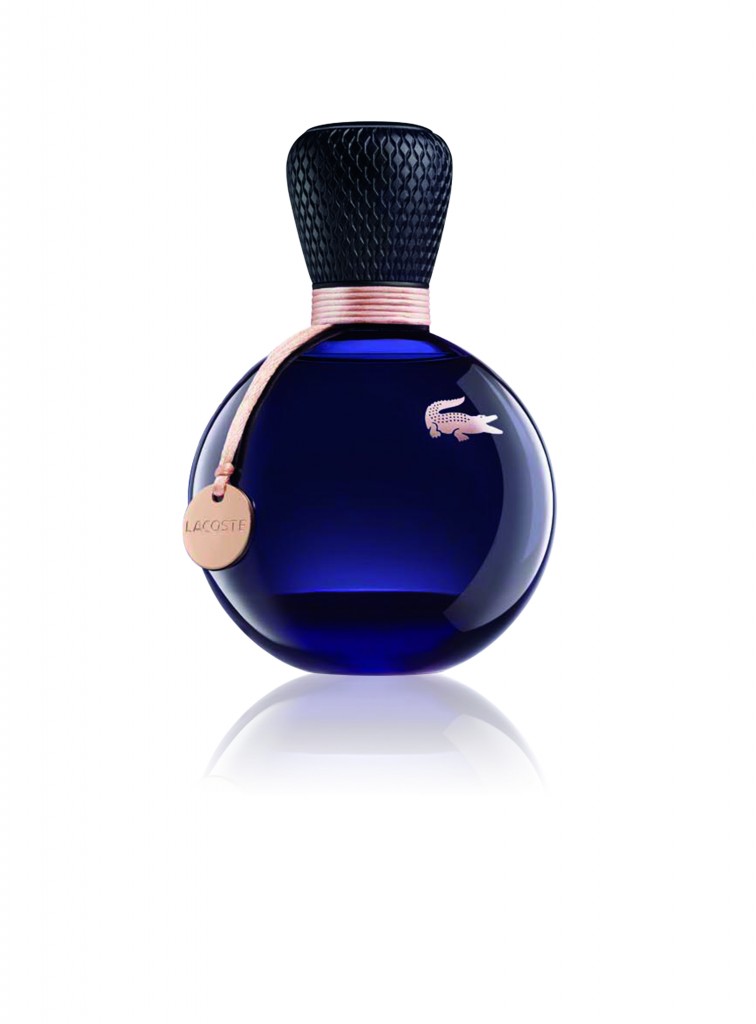 Following the launch last year of the signature fragrance for women, Eau de Lacoste, Lacoste introduces the perfect evening partner to draw out your sensual side – Eau de Lacoste Sensuelle. Modern and simple, Eau de Lacoste was designed to recreate the feeling of wearing white pure cotton on skin on a beautiful summer's day. But what happens when day turns into night? Feminine and sensual Eau de Lacoste Sensuelle recreates the feeling of the evolution from a sunny day to a cool and refreshing evening – the spirit of Lacoste is playfully and sensually transformed into a bottle, perfect for the evening ahead. Being surrounded by a joyful group of people. Elegant but comfortably dressed. Breathing warm air from a sunny day but feeling the coolness of a refreshing evening breeze – this is how great nights are remembered.
Eau De Lacoste Sensuelle accentuates an elegant but casual appearance, with a soft twist that is reminiscent of a joyful evening. Beginning with the refreshment given by an evening breeze, the fragrance opens with sparkling, vibrant pink pepper and contrasting tart blackcurrant. As the sun begins to set, Eau de Lacoste Sensuelle evolves and the atmosphere changes: the clean elegance of Turkish rose combines with the delicate essence of sweet pea and the new and unique floralcy of Gladiolus Inflexus. After sunset, the intensity of the evening and all that it has to offer is felt. The soft sensuality of nougatine blends with the rich comfort of amber to provide the perfect fragrance.
Eau De Lacoste Sensuelle is available as 30, 50 and 90 ml Eau de Parfum.