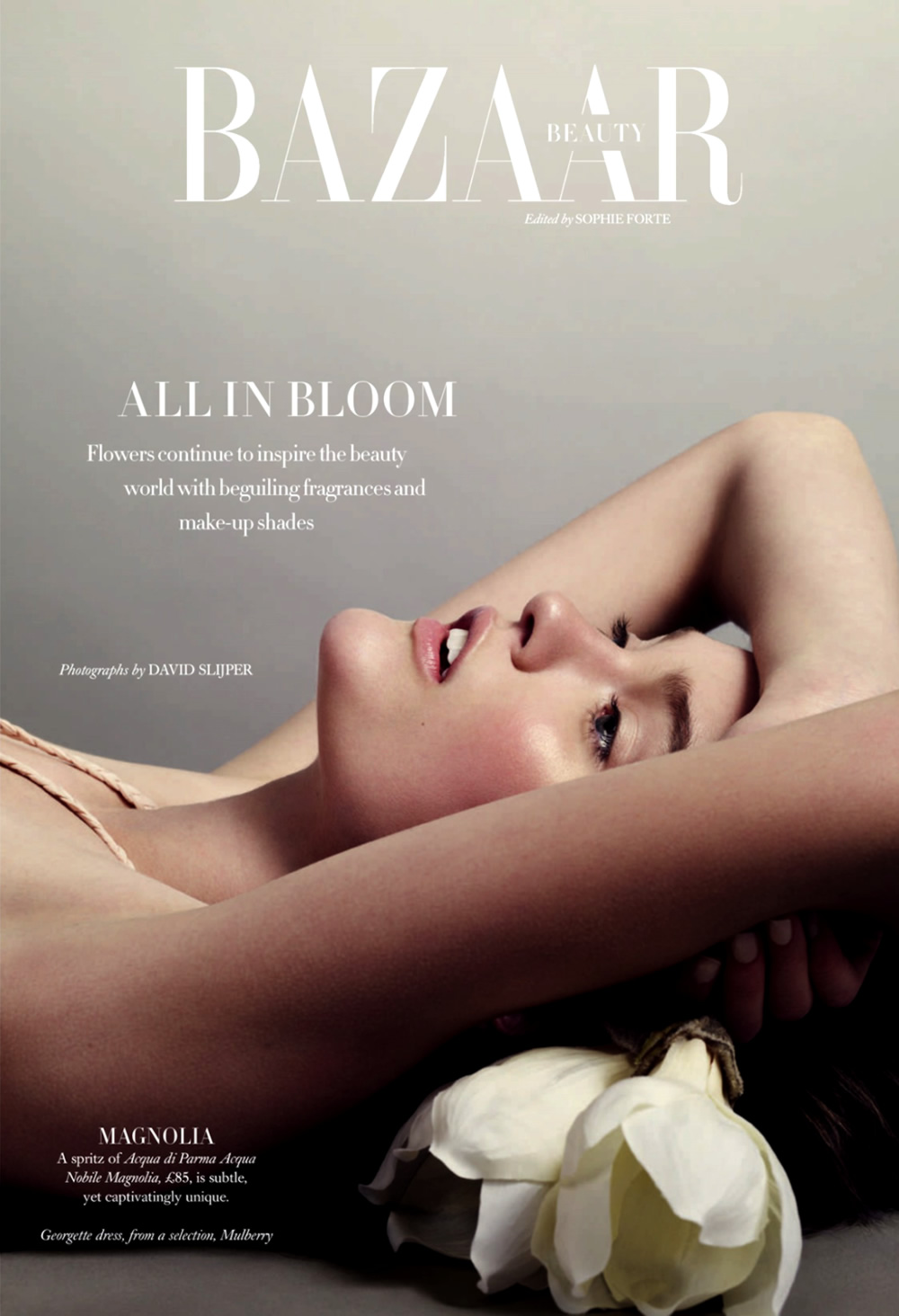 With soft, bare minimal make-up Katie Fogarty stuns in beauty story for the May issue of British Harper's Bazaar magazine, shot by David Slijper. Styled by Sophie Forte, Hair by Miki, Makeup by Virginia Young.The series is inspired by flowers like magnolias, geraniums, orchids, lilies and roses. Take a look at the complete series below.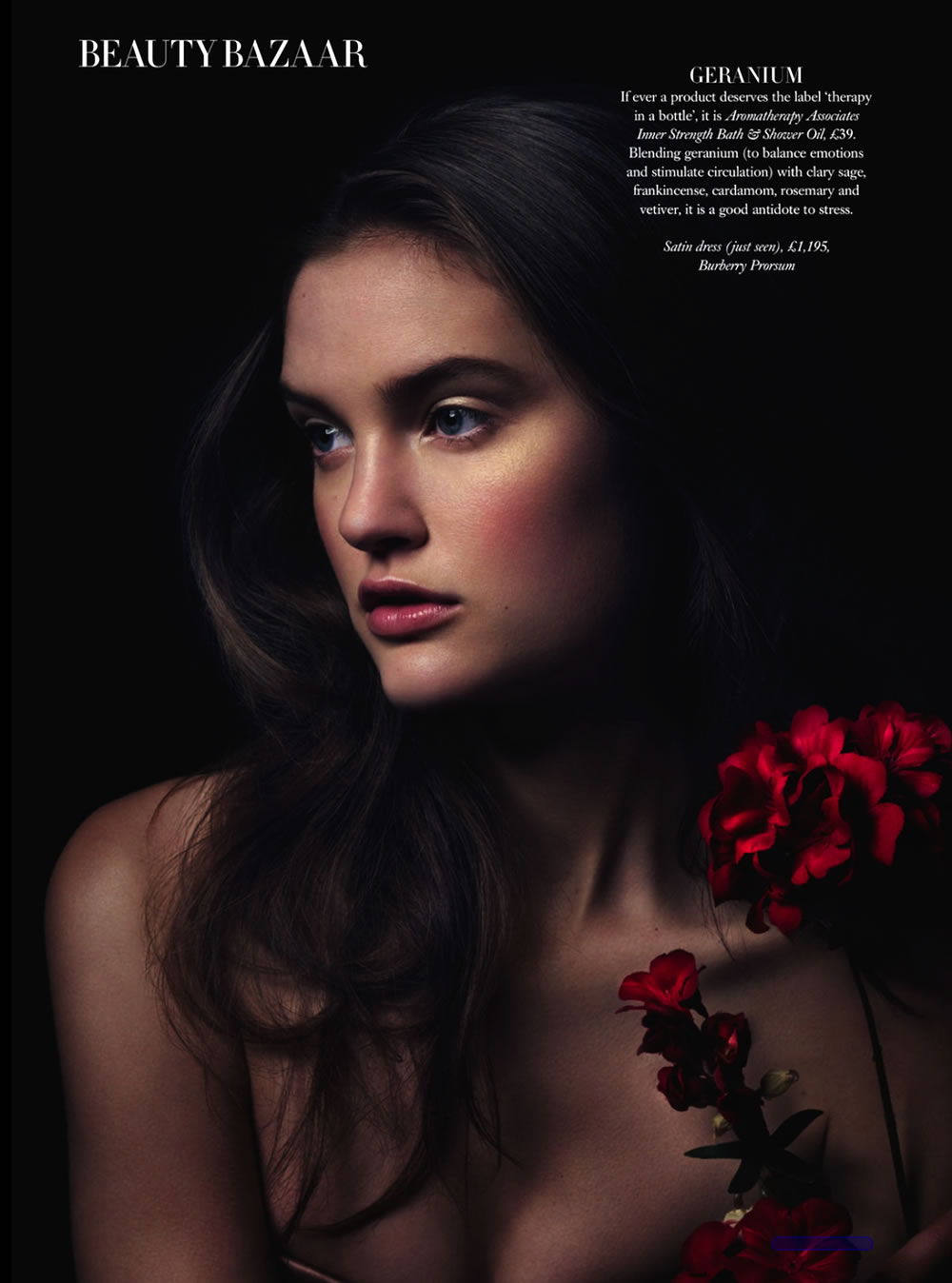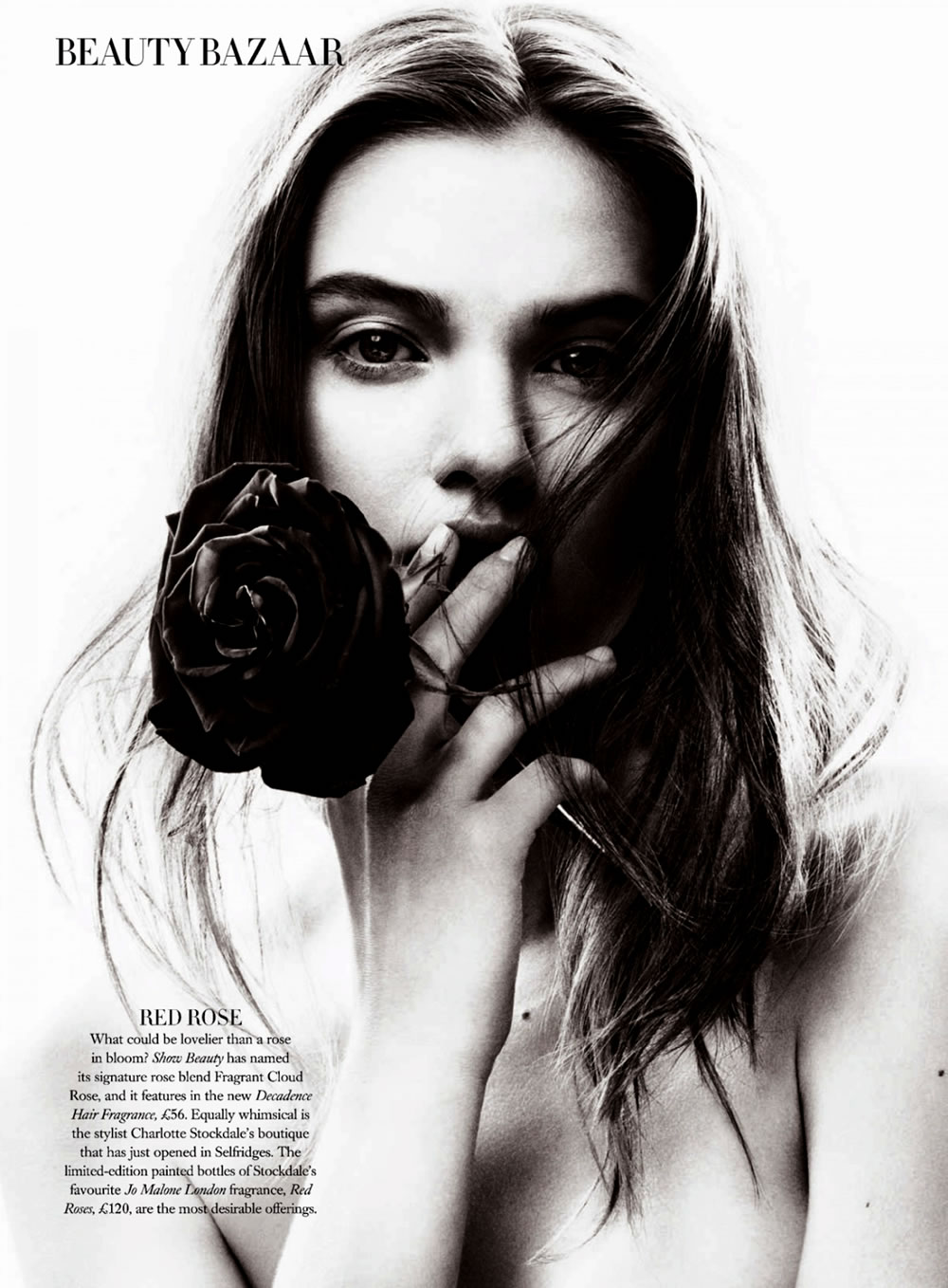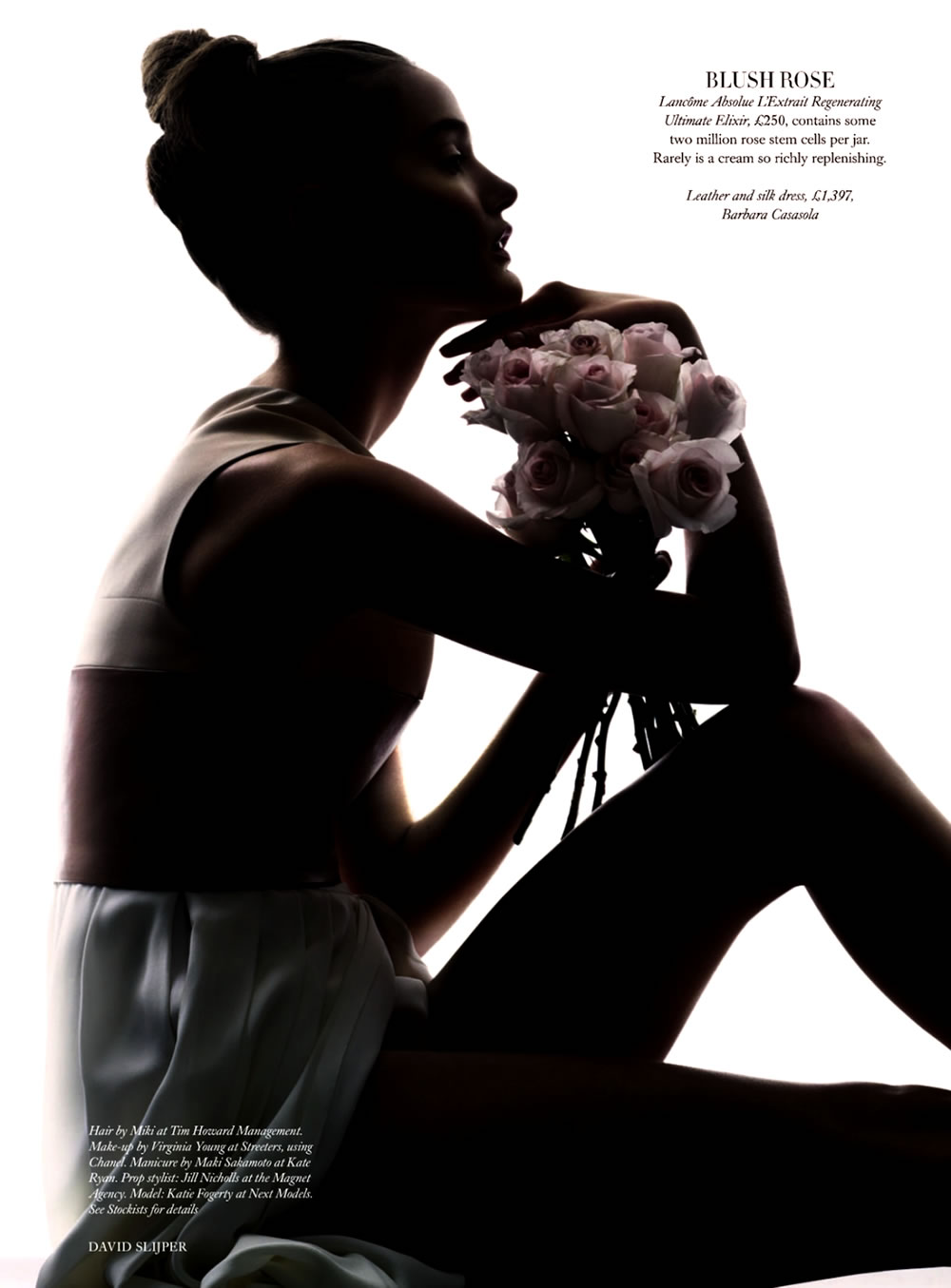 Title: All in Bloom
Model: Katie Fogarty
Makeup: Virginia Young.
Manicure: Maki Sakamoto.
Props Styling: Jill Nicholls.