Chanel Fall Winter 2022 collection gets its preview through the images and collection inspiration captured by the legendary Inez Van Lamsweerde and Vinoodh Matadin.
Creative Director of Chanel Virginie Viard has enlisted the photography duo to capture this collection preview alongside the inspiration imagery to go hand in hand with her vision of the new collection. Inez and Vinoodh travelled to the River of Tweed in Scotland.
"Against a sonic backdrop by Aphex Twin, their images draw inspiration from the saturated aesthetic of 1960s psychedelic films. A succession of panoramic views of the river and landscapes of the Scottish moors follow one another, like so many images known by Gabrielle Chanel," shares Chanel team.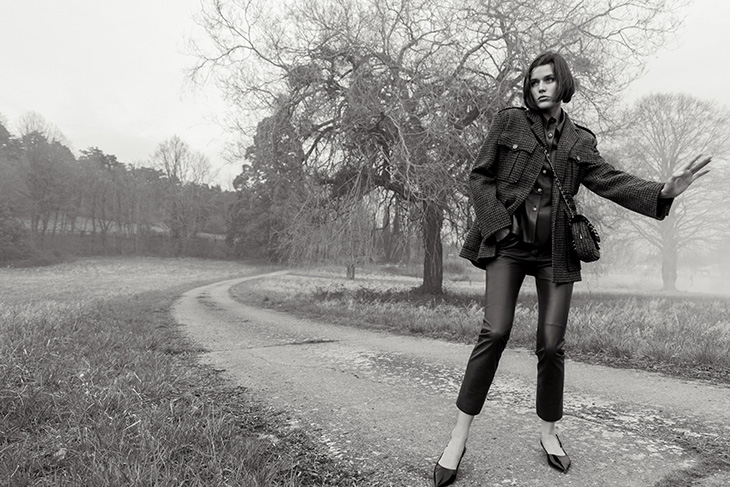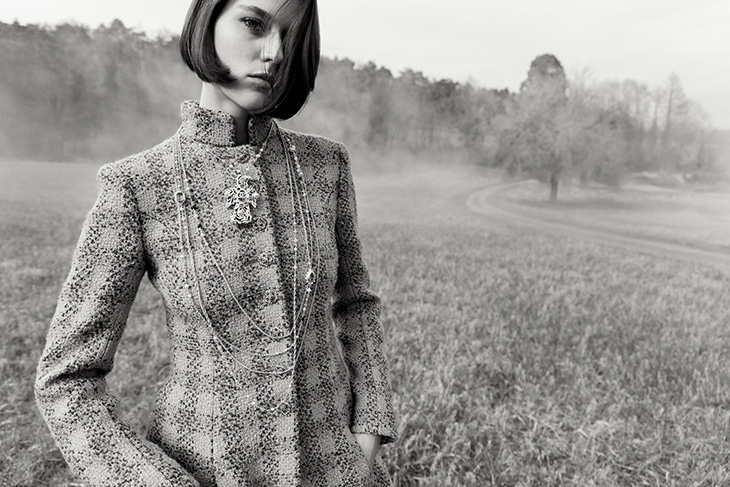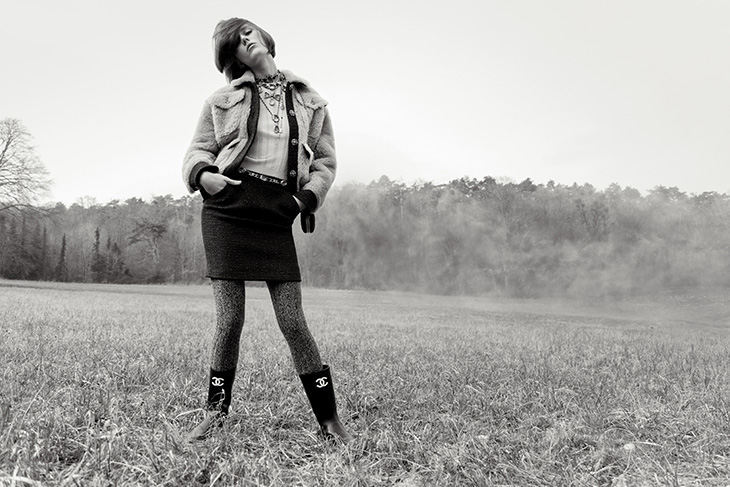 "To the beat of the Kinks' Don't Ever Change, her favourite song, and in front of Inez & Vinoodh's camera, the model Vivienne Rohner dances in the midst of a landscape shrouded in fog. The images are superimposed over views of the Scottish countryside. Has she just got back from a party, still moving to the Twist at the break of dawn? Full of references to the Youthquake of the 1960s, the CHANEL Fall-Winter 2022/23 Ready-to-Wear collection press kit photos and film combine the spirit of the Mods with the psychedelic films so typical of that decade, in an ambiance tinged with mystery and romance" notes Chanel team on the collection inspiration and the short film accompanied by Inez and Vinoodh's images.
Discover more of the masterfully captured session fronting the Chanel Fall Winter 2022 runway collection in our gallery:
Discover every look from Chanel Fall Winter 2022 Collection.