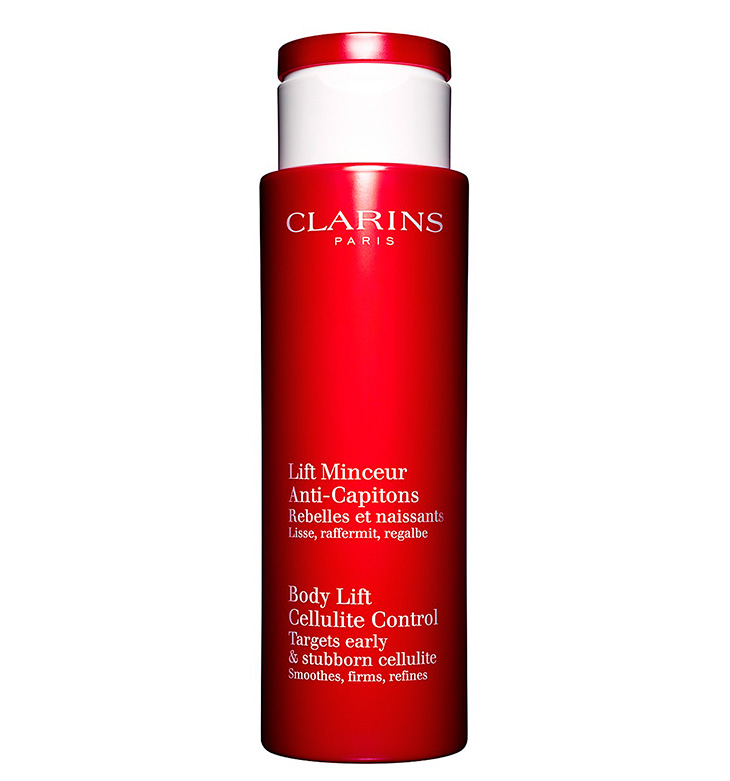 Clarins launched an new Body Lift Cellulite Control – A body cream for the hips, thighs, and buttocks that prevents and corrects stubborn cellulite while smoothing, firming, and redefining. Formulated with eight plant extracts, it helps to reduce cellulite whilst also preventing the formation of new cellulite.
Two key ingredients are at the core of Body Lift Cellulite Control's slimming actions.
Aquatic mint extract limits the multiplication of fat cells.
Celosia Cristata extract slows the expansion of existing fat cells. It hydrates and softens skin, reshapes, lifts, tones, and improves skin firmness.
Combine with a healthy lifestyle, and Clarins' proven Self-Massage Body Contouring Method, for results so scientifically-advanced, there are four patents pending. In a study involving 126 women, 78% of cellulite was reduced after four weeks, with 85% of women with firmer skin and 92% smoother skin. To maximise the effects of Body Lift Cellulite Control, a list of self-massage body contouring methods are provided to ensure women maximise their product. Developed in the Clarins Institute in Paris, women are advised to trap adipose tissue through a combination of manual pressure and muscle contraction to stimulate the circulation deep down and drain away excess fluid and fatty deposits.