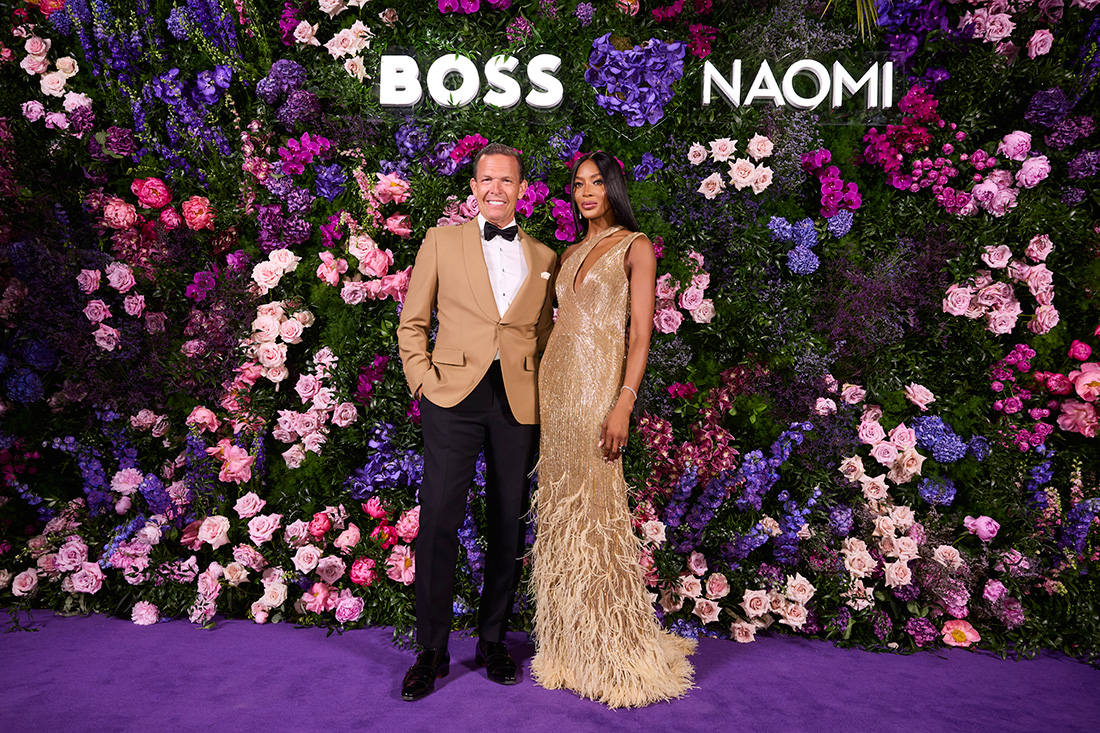 Naomi Campbell, a supermodel, activist, and worldwide ambassador for BOSS, celebrated her birthday yesterday, and the company honoured the occasion with an exclusive dinner and after-party in Cannes, France, which was hosted by HUGO BOSS CEO Daniel Grieder.
This stunning event, which took place on May 22nd, was a celebration to Naomi's pioneering fashion career and her relentless fight for diversity, inclusivity, and philanthropy. These are the same principles that BOSS treasures, and Naomi embodies them perfectly.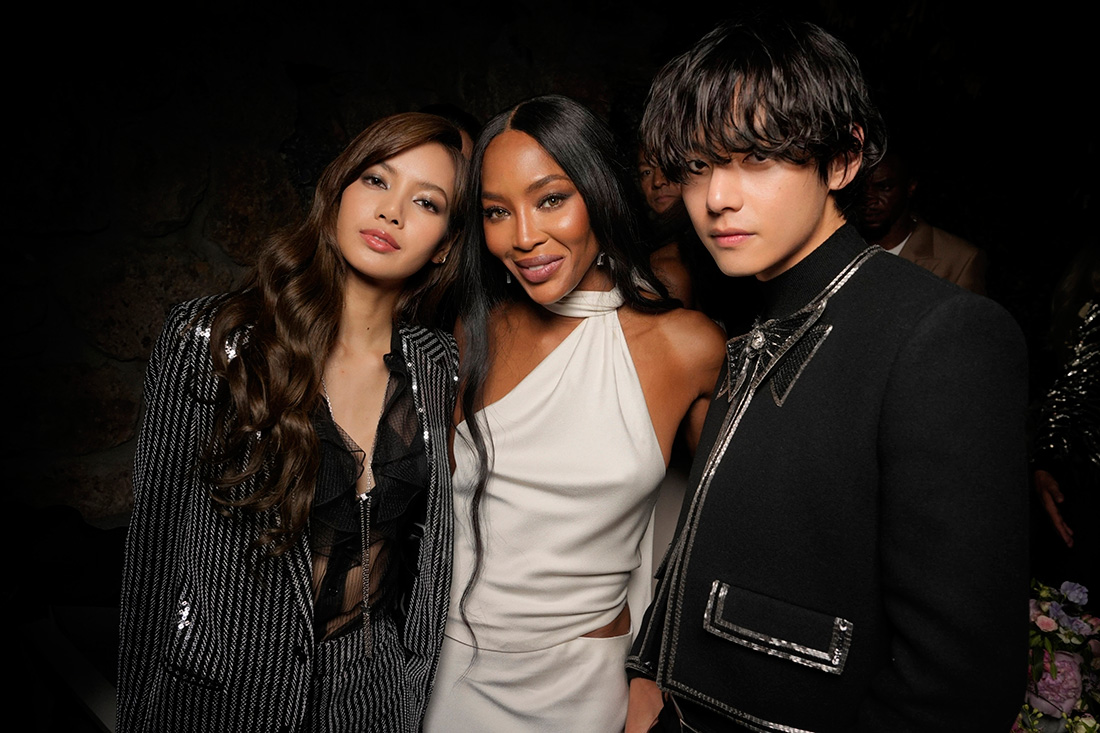 Naomi appeared in a BOSS ensemble, as did other notable guests such as Future, Fan Bingbing, Colin Kaepernick, Jordan Barrett, Alton Mason, Alpha Dia, Evan Ross, Ashlee Simpson, Valentina Sampaio, Lucas Castellani, Mohammed Al Turki, Jon Kortajarena, and DJ Cuppy. Naomi wowed everyone with not one but two eye-catching outfits: first she wore a gown with gold tones, and then she wore a daring backless white dress.
In addition, Leonardo Di Caprio, Travis Scott, Burna Boy, Lisa from Blackpink, Kim TaeHyung – V from BTS, Julia Garner, Irina Shayk, Helena Christensen, Stella Maxwell, Eva Herzigova, Ashley Graham, Neelam Gill, Edward Enninful, and Daphne Guinness were present. Marco Falcioni, Senior Vice-President of Creative Direction, was also present.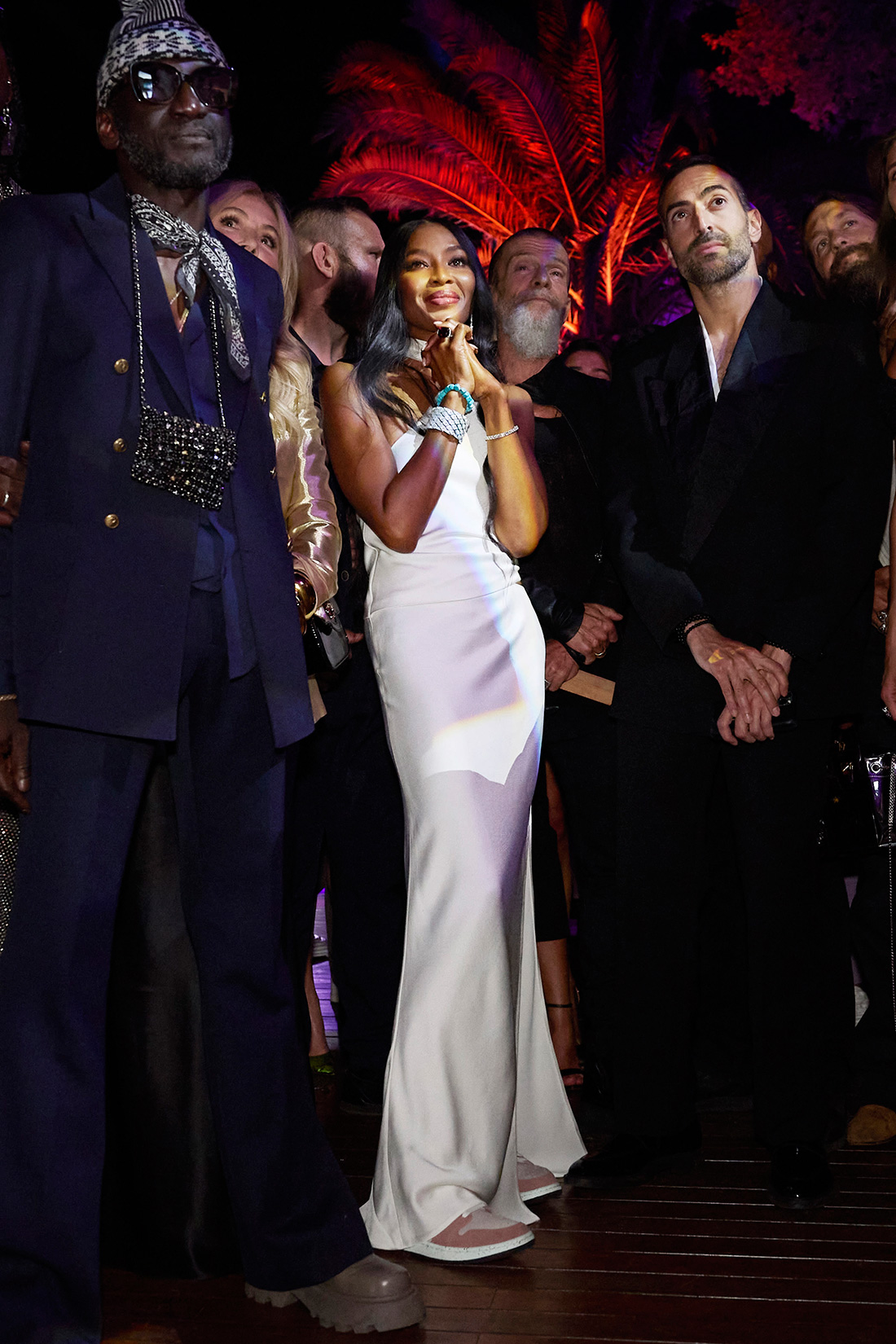 Naomi Campbell and Her Beginning
Naomi's impressive career is spanning over three decades, Campbell has left an indelible mark on the runway, fashion campaigns, and magazine covers, becoming one of the most recognizable and influential supermodels of all time.
Campbell's career highlights are a testament to her talent and enduring appeal. She rose to international prominence in the late 1980s and early 1990s, becoming one of the original "supermodels" alongside Cindy Crawford, Linda Evangelista, Helena Christensen and Christy Turlington. Her distinctive beauty, poise, and commanding presence earned her prestigious opportunities with renowned fashion houses like Versace, Azzedine Alaïa, and Yves Saint Laurent. Campbell's ability to effortlessly embody different styles and bring life to every garment solidified her status as a fashion icon.
Editorial Success and Magazine Covers
Throughout her career, Campbell has graced the covers of countless fashion magazines, becoming a sought-after muse for esteemed photographers. Notably, she became the first black woman to appear on the covers of French Vogue and Time magazine, further breaking down barriers and challenging the industry's standards of beauty. Her appearances on the covers of other prominent publications, such as British and American Vogue, and Harper's Bazaar, further solidified her position as a fashion icon.
Naomi Campbell and Future also grace the issue 16 cover of DSCENE Magazine, with a special BOSS worldwide exclusive cover – both wearing total looks from BOSS Collection.
Naomi Campbell and Her Philanthropic Work
In addition to her successful modelling career, Naomi Campbell has been actively involved in philanthropic work. In 2005, she founded Fashion for Relief, an initiative that uses the power of fashion to raise funds for various charitable causes. Campbell has organized numerous high-profile fashion shows and events, with proceeds going towards disaster relief efforts, such as Hurricane Katrina, the earthquake in Haiti, and the Ebola crisis. Through Fashion for Relief, she has raised millions of dollars and made a tangible impact on the lives of those in need.
Naomi Campbell and Fashion Brands
Campbell's association with esteemed fashion brands has further enhanced her influence and reputation. She has walked the runway for designers like Chanel, Dior, and Valentino, becoming a muse for many renowned designers who admire her versatility and ability to bring their creations to life. Campbell's collaboration with brands extends beyond the runway, as she has also been the face of campaigns for Louis Vuitton, Burberry, BOSS and Marc Jacobs, among others. Her magnetic presence and fierce style have made her an iconic figure in the world of fashion.
Private Life
While Campbell's private life has often been the subject of media scrutiny, she has navigated the ups and downs with grace and resilience. She has been open about her experiences with racism in the fashion industry and has used her platform to advocate for diversity and equal representation. Campbell's activism extends to various causes, including women's rights, HIV/AIDS awareness, and education.
Despite the challenges she has faced, Naomi Campbell remains a timeless and influential figure. Her dedication to philanthropy, her contribution to fashion, and her unapologetic stance on important social issues have solidified her status as a true icon. As she continues to evolve and inspire, Campbell's legacy will undoubtedly endure, inspiring future generations of models and redefining the boundaries of beauty and success in the fashion industry.
See more of the guests at Naomi Campbell's BOSS Birthday party in Cannes: