Actress CHARLIZE THERON stuns for the radiant American ELLE Magazine fashion cover photographed by MARIO SORRENTI for May 2018 issue. With Editor In Chief Nina Garcia now in helm of the magazine, Charlize was styled for the beach cover story by George Cortina. For the exclusive interview Charlize sits down with her friend Chelsea Handler to talk about Trump America, Monster and the size of her feet.
When I first filed [for adoption], my mom showed me a letter I'd written when I was little; I asked if we could go to the orphanage. In South Africa, orphanages were everywhere, and I wanted a brother or sister. I was always aware that there are so many children in this world who don't have families. Adoption is a very personal thing—I know people whom I love dearly who don't feel that they could raise another child as their own. I respect that. But for me—and I can't be the only person out there—I never saw a difference in raising an adopted child versus my own biological child. I don't feel like I'm missing out on something. This was always my first choice, even when I was in a relationship. I was very honest with my partners that I was open to having my own biological kids but that adoption had to be a part of my life. I felt that strongly about it. – Charlize shared in her interview with Chelsea.
For more of the cover story continue after the jump: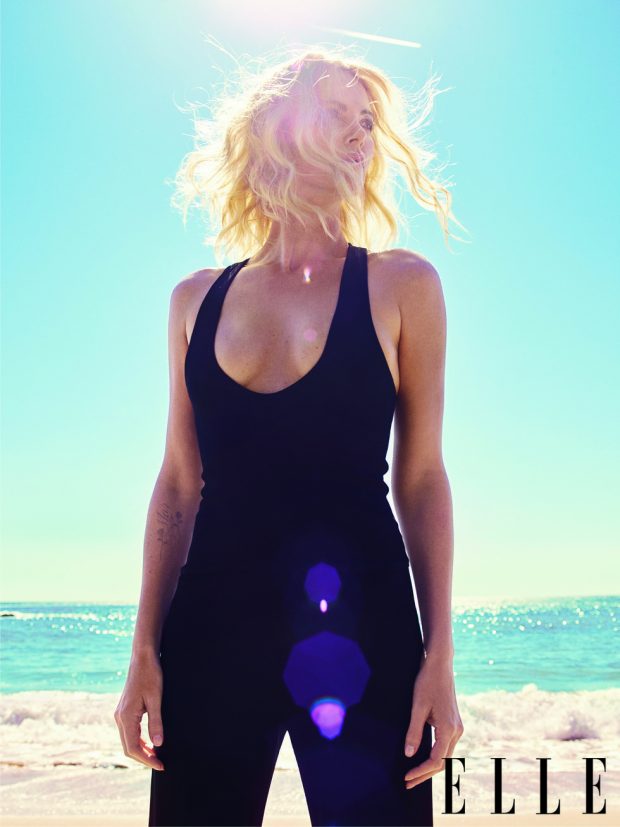 Photographed by Mario Sorrenti
Styled by George Cortina
Hair by Enzo Angileri
Makeup by Kate Lee
Manicure by Lisa Jachno
For more of Charlize's shoot and the exclusive interview with Chelsea Handler log on to ELLE.com.