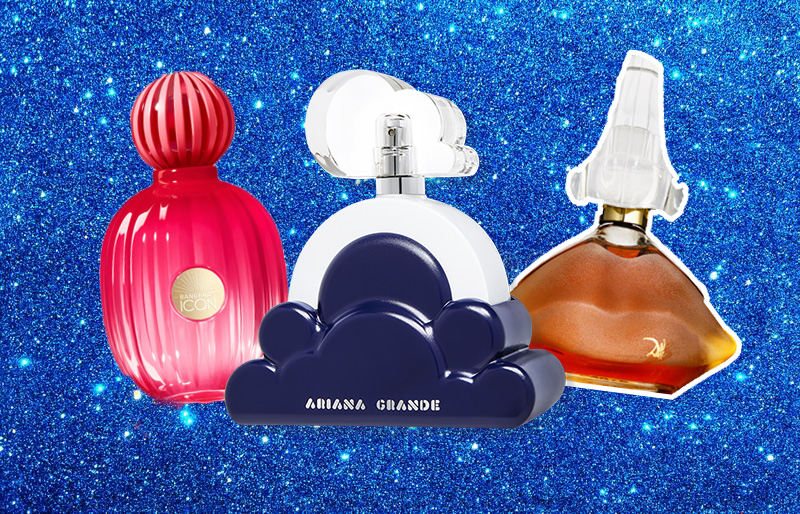 Celebrity Fragrances queen is no doubt Ariana Grande – and according to recent research, Ariana Grande's perfume has been shown to be the most popular celebrity fragrance in the United Kingdom. Mega brands often collaborate with celebs as the faces of their perfumes, just as the rumoured new Timothee Chalamet and Chanel collab, however many celebrities are venturing into launching their own fragrances. While some have failed, yet some are massive success resulting in a lucrative decades long business for other.
Continue reading for the complete top 10 most sought after fragrance in the UK: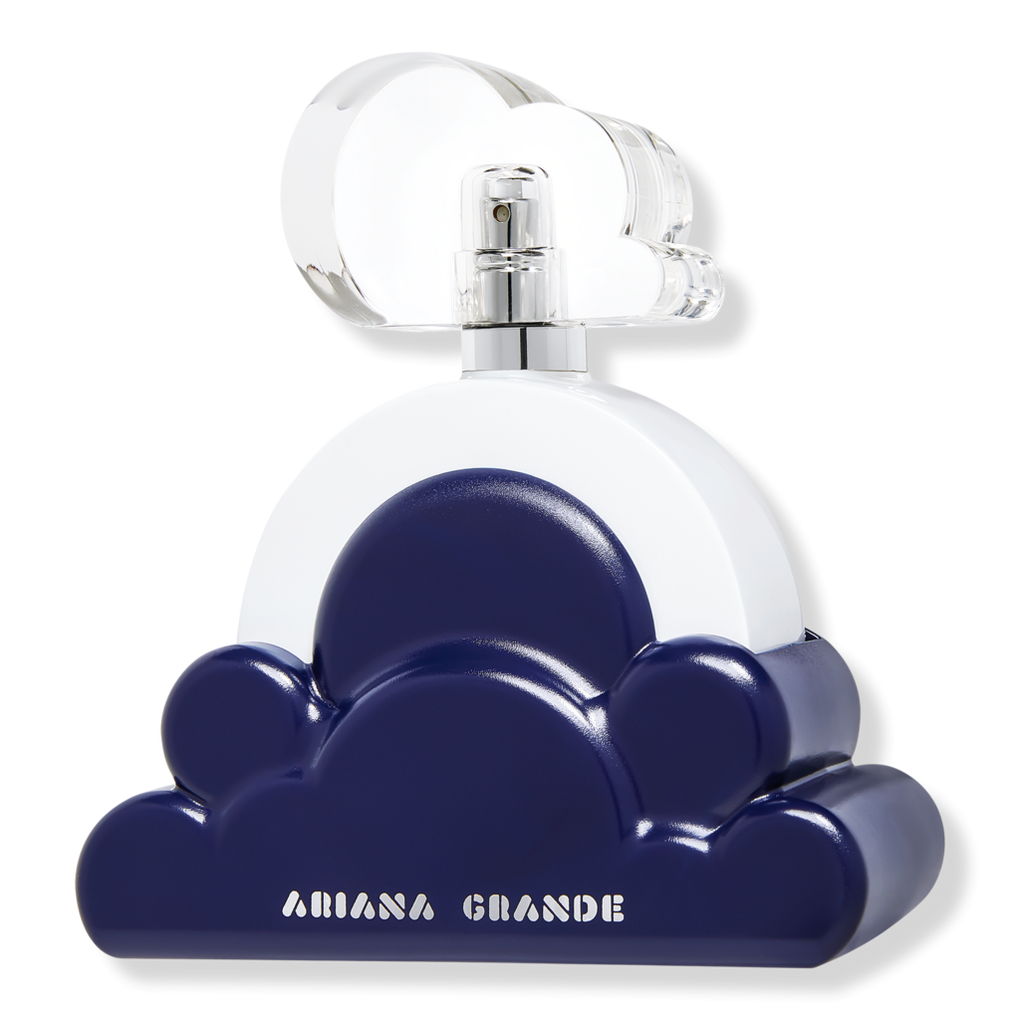 #01 ARIANA GRANDE CLOUD INTENSE
According to the research, Ariana Grande has completely dominated the market of celebrity perfumes and is achieving extraordinary levels of success. Searches for all of Ariana Grande's fragrances receive an average of 27,204 each month, with her perfume Cloud Intense receiving an average of 18,883 searches per month. Cloud Intense is Ariana Grande's most popular fragrance.
#02 BEYONCE HEAT KISSED
Beyoncé is the second most popular celebrity in the UK who produces perfumes, and a monthly average of 4,495 people look for information related to her. Beyoncé Heat Kissed, which is the most popular perfume that Beyoncé has released, is searched for in the UK an average of 4,041 times every single month.
Beyonce's debut perfume, Heat, will hit shelves in February of 2010, and the name of the scent is inspired by the singer's nickname. The tour and performances of Beyonce served as inspiration for the name of the fragrance. Red, Beyonce's favourite colour, served as inspiration for the colour of the flacon and the liquid, with the goal of creating an appearance that was reminiscent of fire and ancient detailing.
Beyonce's personality was captured in the overall concept of the fragrance, from the name and packaging to the composition, which was developed in collaboration with Claude Dir and Olivier Gillotin, two of the most renowned perfumers working for the company of Givaudan. The top notes of Heat are comprised of peach, magnolia, red vanilla-orchid, and neroli respectively. Honeysuckle, almond, and musky cream are found in the base, while sequoia wood, tonka bean, and amber are found in the heart of this passionate fragrance.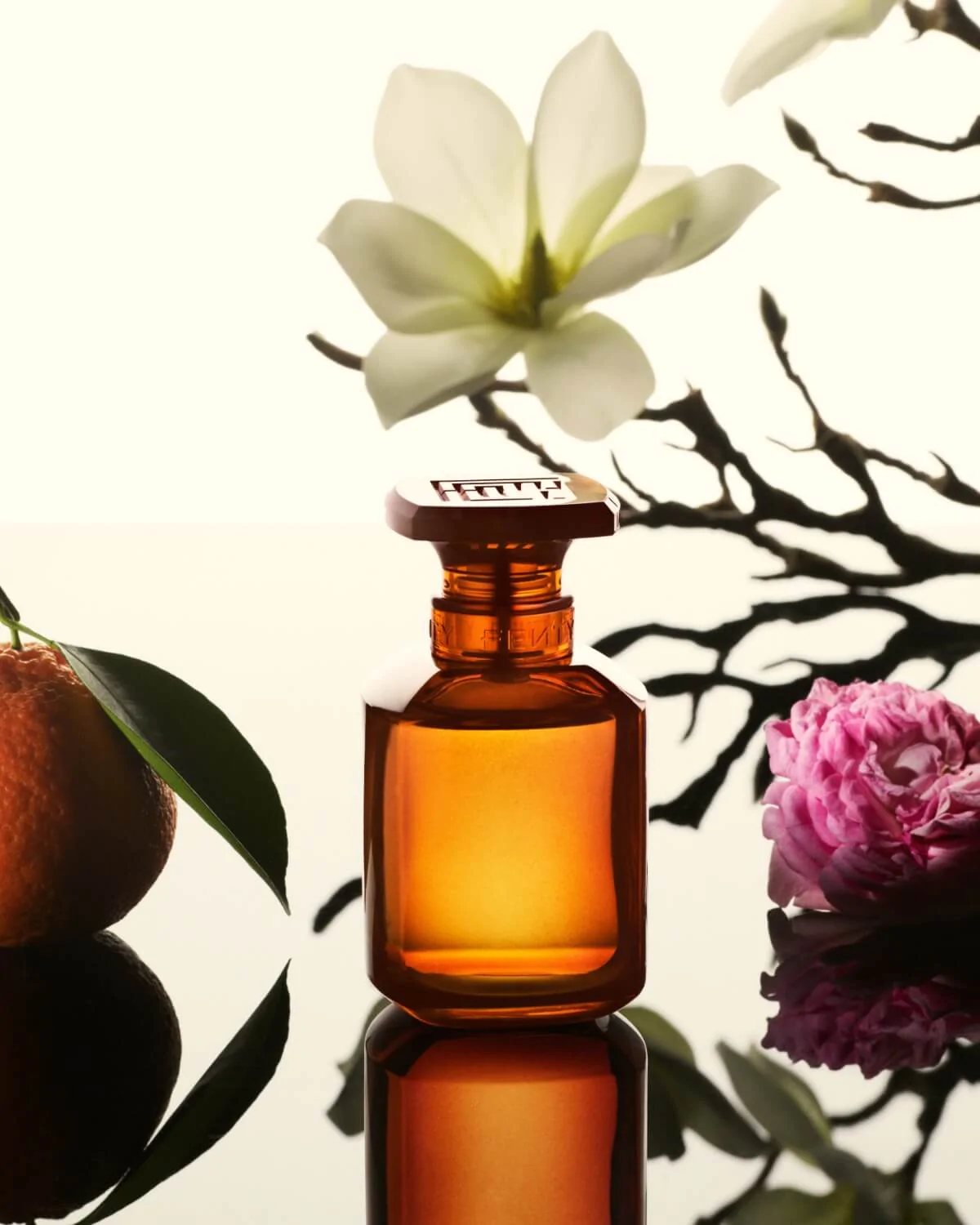 #03 RIHANNA's FRAGRANCES
Searches for all of Rihanna's fragrances receive an average of 2,200 per month in the UK, making her the third most popular celebrity in the UK when it comes to perfume. The Fenty Parfum is Rihanna's best-selling fragrance, as evidenced by the 1,215 monthly searches performed on the term. Rouge Love, Crush, and Kiss are a few of Rihanna's other well-known fragrances that she has released.
"What began as a garden walk in the global center of perfume became an unapologetic expression of my full and true essence. The experience begins as soon as you lay eyes on the bottle. This isn't about a fantasy—I wanted to experience truth. Fenty Eau de Parfum is for remembering what's real. I made a fragrance for myself and am now sharing it with you." shared Rihanna when talking about her fragrances.
#04 JENNIFER LOPEZ
Jennifer Lopez, who is ranked as the fourth most popular star in Britain, has her perfumes searched for an average of 1,800 times every single month. One, Jennifer Lopez's signature fragrance, is currently the subject of an average of 453 Google searches in the UK each and every month.
#05 KATY PERRY
Katy Perry is the fifth most sought after celebrity, and a monthly average of 1,241 people look for information regarding her fragrances. Over the course of the previous 10 years, Katy Perry has released a number of fragrances, the most well-known of which being Indi Visible, which is searched for an average of 617 times every month in the UK.
06 #NICKI MINAJ
There are an average of 1,186 searches conducted each month for all of Nicki Minaj's perfumes in the UK, making her the sixth most popular celebrity in that country to manufacture perfumes. The name Onika, which is the name of Nicki Minaj's most popular fragrance, is searched for an average of 615 times every single month in the UK.
The famed one is also Niki Minaj Pink Friday, with bottle shaped into a tiny statue of the rapper.
#07 ANTIONIO BANDERAS
Antonio Banderas is currently ranked at 07 on the list of celebrities with the most searched fragrances. While there are taking in account 1,084 searches conducted each month for Antonio Banderas scents, with The Secret is the brand's most sought-after cologne, with 1,036 searches on average each month.
Banderas taking the industry with an affordable, and world-wide approach has turned his acting career into a role of a fragrance king. Today he's far beyond the men's fragrance masculine-seeking shopper vibe, in face the actor has multiple famed women's fragrance in addition to the Secret the latest is Banderas ICON.
#08 KISS THE BAND – HAS A FRAGRANCE
Not very typical for a rock band, however American Rock band KISS believe it or not has a fragrance line! With an average of 683 searches conducted each month for Kiss perfumes. Kiss Him fragrance is the band's top-selling perfume in the United Kingdom, with an average of 672 searches each month.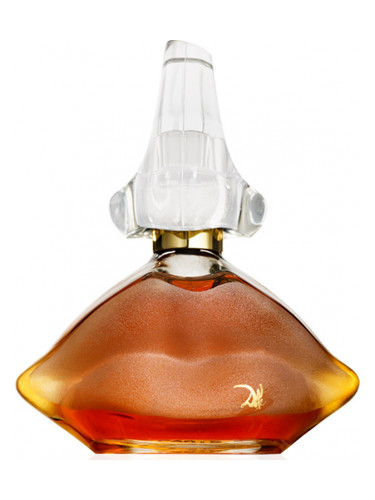 #09 SALVADOR DALI IS STILL IN THE CELEBRITY FRAGRANCES GAME
An average of 671 people seek for Salvador Dal's fragrance line per month in the UK, making him the ninth most popular celebrity in the UK. Salvador Dali was the legendary Spanish artist who passed away in 1989 is someone you would not initially connect to a fragrance. It wasn't until 1983 that he introduced the world to his debut fragrance, Salvador Dali. Since then, the company running the perfume license under his name has expanded Dali perfume collection to include such well-known fragrances as Laguna, Salvador Dal Pour Homme, and Le Roy Soleil.
#10 TAYLOR SWIFT
There is no other like Taylor Swift when it comes to concert sales, yet her fragrance is ranked only 10th in the most sought after celebrity fragrances. There are an average of 649 searches performed per month in the Great Britain for her scents. In the UK, the name Taylor, the name of her most popular and sought-after fragrance, is Googled an average of 530 times every single month. The lower interest in Swifts' fragrance may be due to the fact the songstress is not actively promoting or released new scents.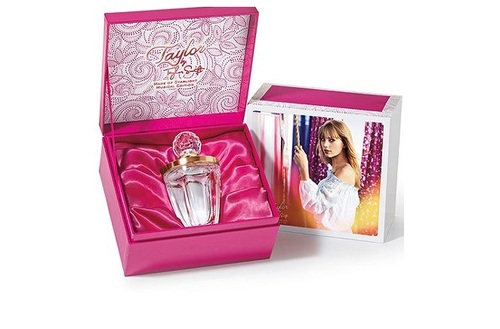 There are five different Taylor Swift perfumes who has entered the fragrance game more than 10 years ago. The first edition was released in 2011, while the most recent one was released in 2014. Taylor Swift scents were developed in conjunction with Olivier Gillotin, Loc Dong, and Jean-Marc Chaillan, three of the world's most renowned perfumers.
The research was carried out by Parfumery, which specializes in providing perfume samples. It looked at the Google search data of every celebrity-produced perfume to determine how many searches each fragrance has had on average per month over the course of the previous year.
An expert from Parfumery shared with BEAUTY SCENE readers: "Celebrities with large fanbases, such as Ariana Grande and Beyonce, are incredibly popular for bringing out merchandise and finding the best ways to connect with fans across the globe, and fragrances are one of the most connective and trendy ways to do so," adding "Brits have been extremely supportive of celebrity perfumes which seemed to skyrocket during the mid-noughties. As scent is such an intimate and personal part of our lives, many can be picky about which fragrances to choose from, which is another reason why Brits may be more inclined to purchase one made and worn by one of their favourite celebrities."
Falling of the radar are Celebrity fragrances who are not active in promoting the same, or have oversaturated the market – such as Britney Spears, Paris Hilton, Naomi Campbell, and Christina Aguilera. However, surprisingly not succeeding in the fragrance market are the Kardashian sisters, with Kim Kardashian not having a successful fragrance since 2014.