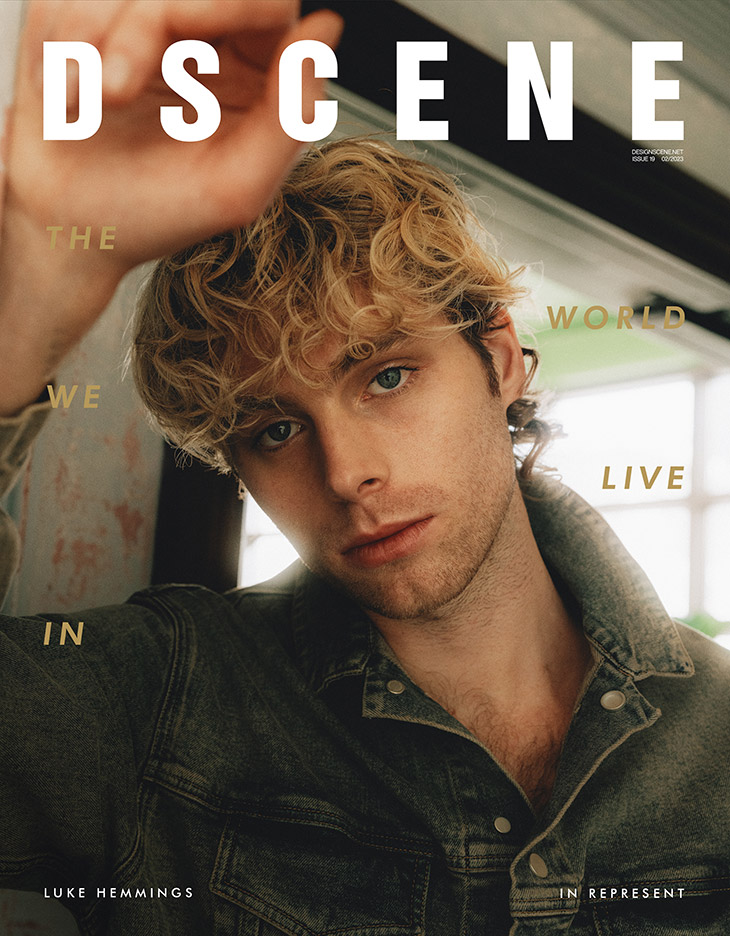 Australian musician Luke Hemmings is the star of the limited edition cover of DSCENE Magazine's Summer 2023 print issue captured by photography duo Wolfe & Von. Styling is work of Mark Paul Barro, with beauty from groomer Stephanie Nicole Smith at Walter Schupfer Management. For the cover, shot in a glamorous social club and all-suite hotel The Aster, 5 Seconds of Summer's lead vocalist is wearing a total look from Represent's latest collection.
DSCENE x Luke Hemmings Is Available for Pre-Orders Until June 7th!
Pre-Order Your Copy in PRINT!
Musician, singer, and songwriter Luke Hemmings gained prominence as the lead vocalist and rhythm guitarist of the pop-rock band 5 Seconds of Summer (5SOS). Hemmings' musical journey began in 2011 when he formed 5 Seconds of Summer with his school friends Michael Clifford, Calum Hood, and Ashton Irwin. The band initially gained attention through their YouTube channel, where they covered popular songs and posted original material. Their unique blend of pop and rock resonated with a wide audience, and they quickly amassed a dedicated fan base. In 2014, the band released their self-titled debut album, which soared to the top of the charts in several countries, including the United States, the United Kingdom, and Australia. The album featured hit singles like "She Looks So Perfect" and "Don't Stop," showcasing Hemmings' soulful vocals and the band's energetic sound. Over the years, Hemmings and 5 Seconds of Summer continued to captivate audiences with their catchy melodies and relatable lyrics. Throughout his career, Hemmings has received numerous accolades, including awards like the American Music Awards, MTV Video Music Awards, and Teen Choice Awards. His charismatic stage presence, heartfelt performances, and dedication to his craft have endeared him to fans around the world.
Photographers Wolfe & Von
Stylist Mark Paul Barro
Grooming Stephanie Nicole Smith at Walter Schupfer Management
Talent Luke Hemmings
Interview by Nikola Bajovic
Location The Aster