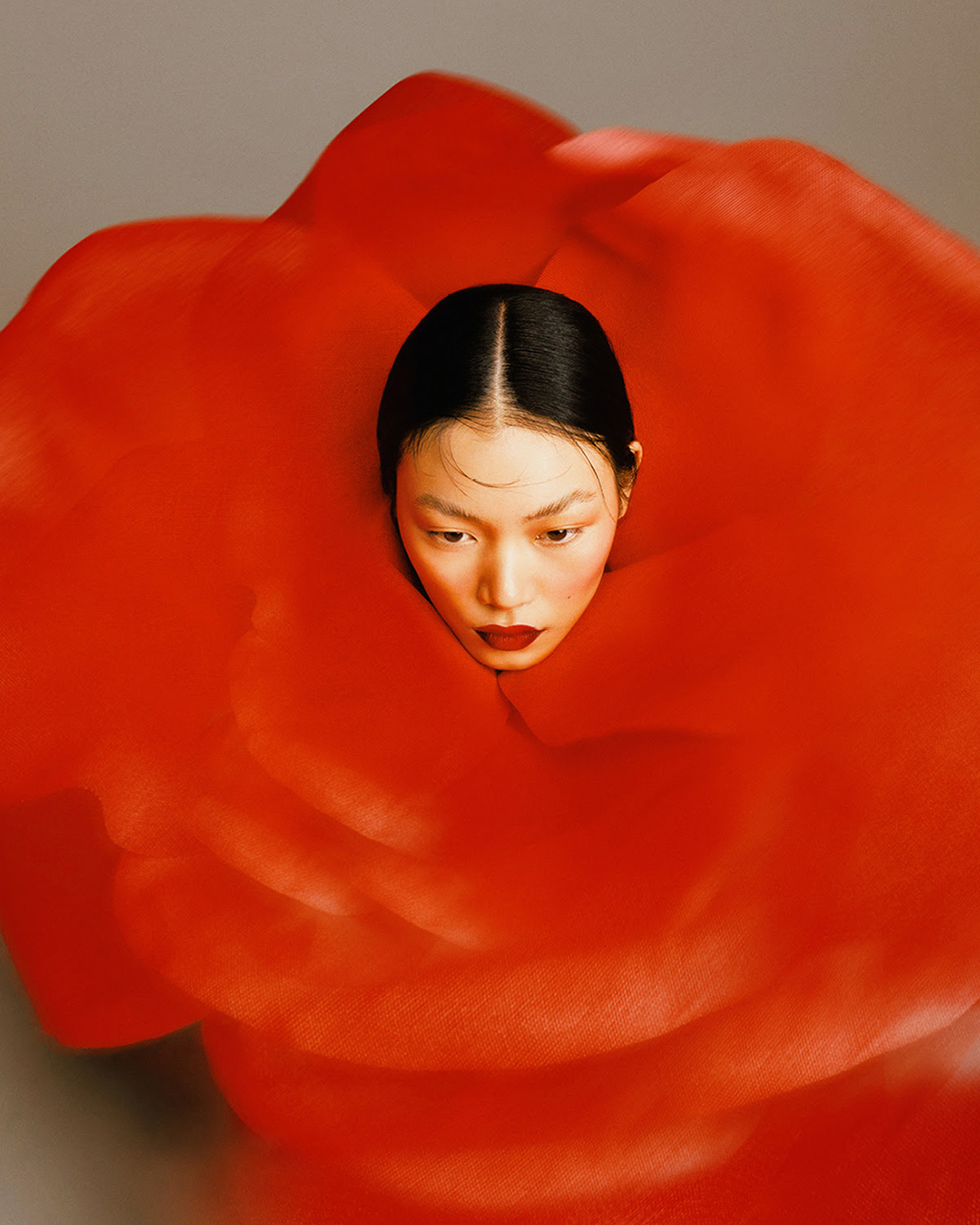 BYREDO Fragrances releases the latest scent in their family of fragrance, the  "Rose Of No Man's Land" accompanied by the beautiful release imagery by celebrated portrait photographer Zhong Lin.
Rose of No Man's Land: a rose that blooms where others are afraid to step, this rose was forged in the wild and deserves our respect. The top notes of pink pepper provide the necessary impetus to break through the ground, and they are followed by a blooming of petals that open up to reveal the heart notes of rose absolute and raspberry blossom. The base of a calming balm is made up of papyrus and white amber, which both lean towards the modern day and provide the product with a clean finish.
"In the same way that all our output aims to evoke memories and emotions, I was instantly drawn to Zhong Lin's work. An innate storyteller, every image she creates contains multitudes." shares Ben Gorham, Founder & Creative Director, Byredo talking about Zhong Lin's work on Rose of No Man's Land visuals.
As the top new fragrance release for the brand in 2023, Rose of No Man's Land is being introduced.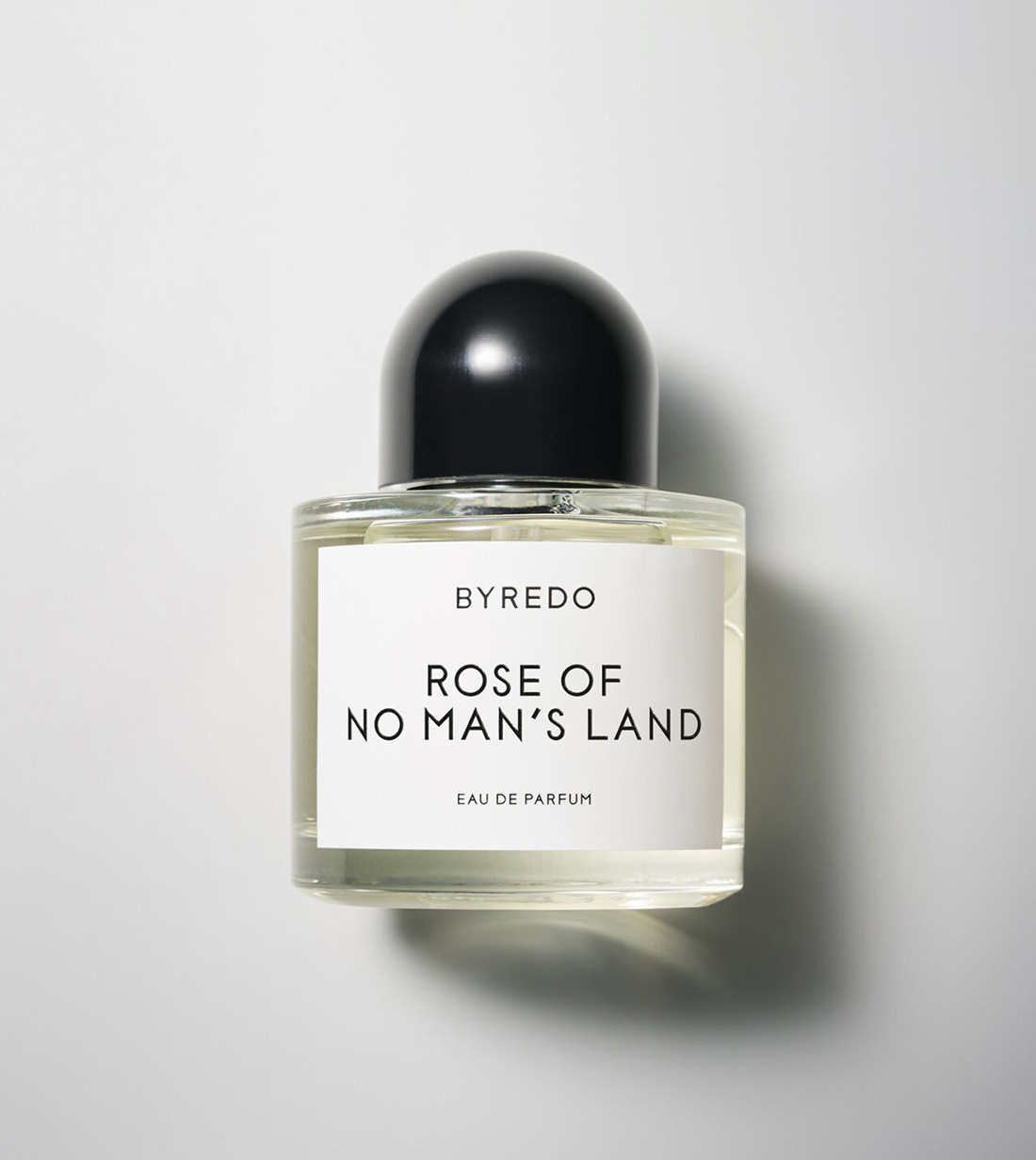 The Rose of No Man's Land scent is an ever-evolving anthology of love in all of its guises, and it is revealed at various points throughout the year. In the year 2023, the BYREDO team gives the lens to the imaginative photographer Zhong Lin in order to recreate the legendary fragrance. The first chapter, "Gardens of Memory," is where the narrative thread is traced, and it begins with the duality of hope ultimately triumphing over despair.
"Beauty never stands alone. When I first heard the story behind Rose of No Man's Land, I was immediately drawn to the idea of something good originating from the bad, of tears falling away from the face that become ethereal rather than sorrowful." adds photographer Zhong Lin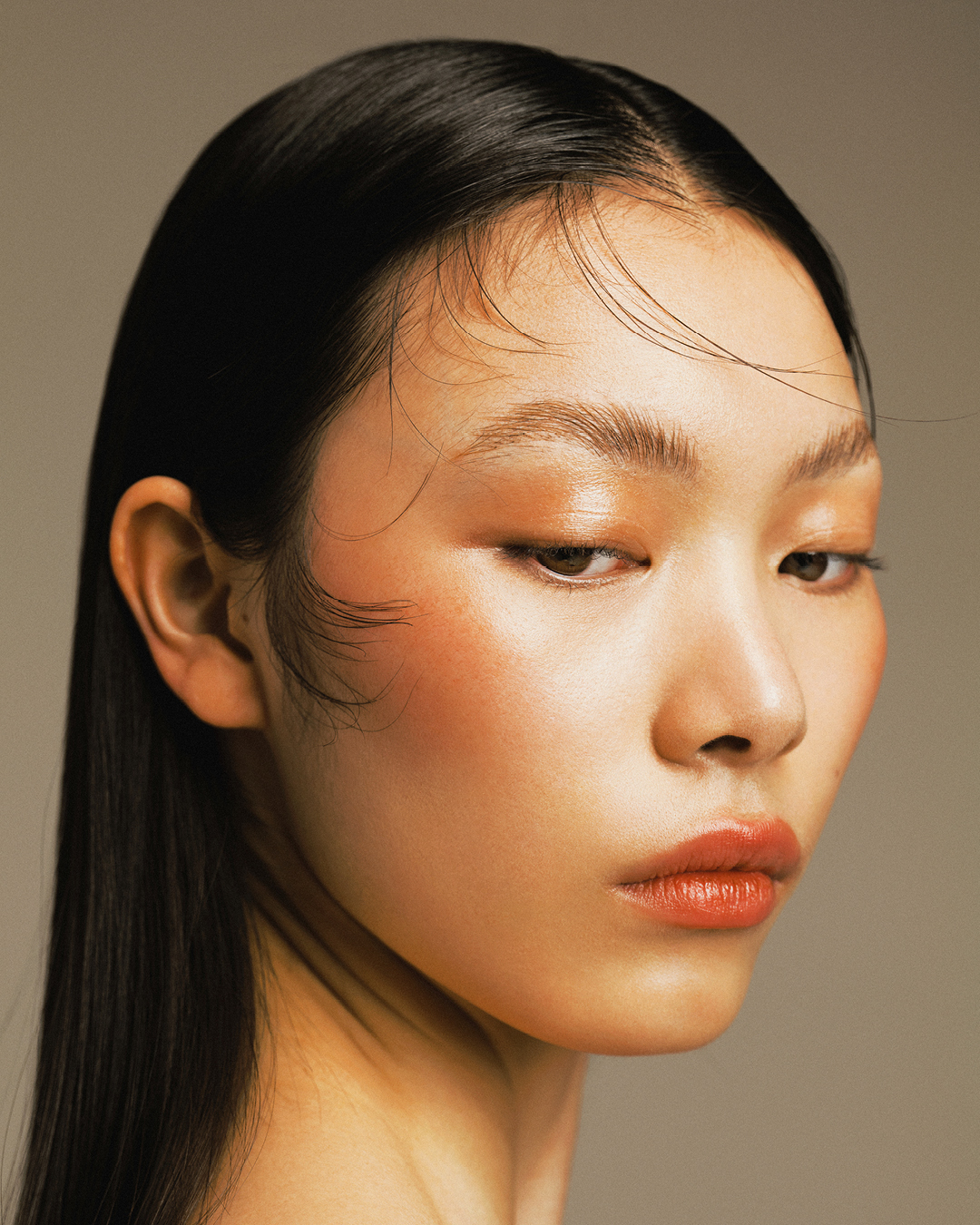 Byredo's Rose of No Man's Land 2023 edition is available as a variety of the brand's products, in addition to the perfume, the house is releasing, body cream, hand cream, shower gel and more.
More About Zhong Lin
Zhong Lin is a renowned photographer whose captivating work has made a significant impact in the world of photography. Born in a small town in China in the early 1980s, Zhong Lin discovered his passion for photography at a young age. His early biography reflects a deep-rooted curiosity and an innate talent for capturing the essence of life through the lens of a camera.
In his formative years, Zhong Lin immersed himself in the study of photography, learning various techniques and experimenting with different genres. His dedication and perseverance led him to gain recognition and win several awards in local and national photography competitions. This early success propelled him to pursue a career in photography.
Zhong Lin's work biography showcases a diverse portfolio, spanning from breath-taking landscapes and mesmerizing portraits to thought-provoking documentary series. His unique ability to capture the raw emotions and narratives within his subjects has garnered him international acclaim.
With the rise of social media, Zhong Lin has embraced platforms like Instagram and Facebook to share his work with a wider audience. His visually stunning photographs have garnered a substantial following, with thousands of followers engaging with his captivating imagery.
Throughout his career, Zhong Lin has collaborated with prestigious magazines and exhibited his work in renowned galleries worldwide. His career highlights include solo exhibitions in New York, Paris, and Tokyo, where his photographs have been praised for their evocative storytelling and technical excellence.
Currently based in Shanghai, China, Zhong Lin continues to push the boundaries of photography, capturing the ever-changing world around him. His ongoing projects explore the intersection of humanity and nature, delving into themes of environmental consciousness and cultural diversity.
With his unparalleled talent and unwavering dedication, Zhong Lin has become a prominent figure in the world of photography, leaving an indelible mark through his captivating imagery and thought-provoking narratives.
More About Ben Gorham and BYREDO
Ben Gorham, the visionary founder of Byredo, has made a significant impact on the fragrance industry with his distinctive olfactory creations and unique approach to scent. Born and raised in Sweden, Gorham's journey began with a diverse early career that shaped his entrepreneurial spirit and creative vision.
Before venturing into the world of perfumery, Gorham pursued a professional basketball career and later studied art and interior design in Stockholm and New York. These experiences laid the foundation for his keen eye for aesthetics and his ability to create evocative sensory experiences.
In 2006, Gorham launched Byredo, a luxury fragrance brand that quickly gained recognition for its innovative compositions and minimalist packaging. The brand's philosophy revolves around storytelling and personal experiences, with each fragrance evoking a specific memory or emotion.
Throughout his career, Gorham has collaborated with various brands and artists to expand Byredo's reach and explore new creative avenues. Notably, he has collaborated with renowned fashion houses such as Acne Studios and Off-White, infusing his olfactory expertise into their collections.
One of the most notable collaborations was with Swedish furniture giant IKEA, where Gorham and Byredo created a limited-edition collection of scented candles and home fragrances. This collaboration showcased Gorham's ability to transcend traditional boundaries and bring scent into unexpected contexts.
As for the future of Byredo, Gorham remains actively involved in the brand's direction. Despite occasional rumors of selling Byredo, he has maintained his commitment to the brand's independence and creative integrity. Gorham's forward-thinking mindset and dedication to craftsmanship suggest that he will continue to expand Byredo's offerings, exploring new scent profiles and innovative product lines.
With his entrepreneurial spirit and passion for storytelling through fragrance, Gorham is likely to continue pushing boundaries and captivating consumers with his olfactory creations. Byredo's future plans may include expanding into new markets, collaborations with artists from different disciplines, and further exploring the intersection between scent, design, and personal narratives.
Regardless of what lies ahead, Ben Gorham's visionary leadership and unwavering commitment to excellence are certain to guide Byredo towards continued success and further establish it as a trailblazer in the fragrance industry.
Discover more of Rose of No Man's Land fragrance in our gallery: