Canadian supermodel MEGHAN COLLISON takes the cover story of D'SCENE Magazine Issue 07 (available now in PRINT & DIGITAL) photographed in New York city by the prolific fashion photographer MARIE SCHULLER. In charge of the showstopping styling was D'SCENE magazine's Fashion Director and Fashion Stylist CHRISTOPHER MAUL. Meghan is represented by New York Models in NYC.
For the cover Meghan is wearing at total look from VIVIENNE WESTWOOD.
There's more of the story – scroll down.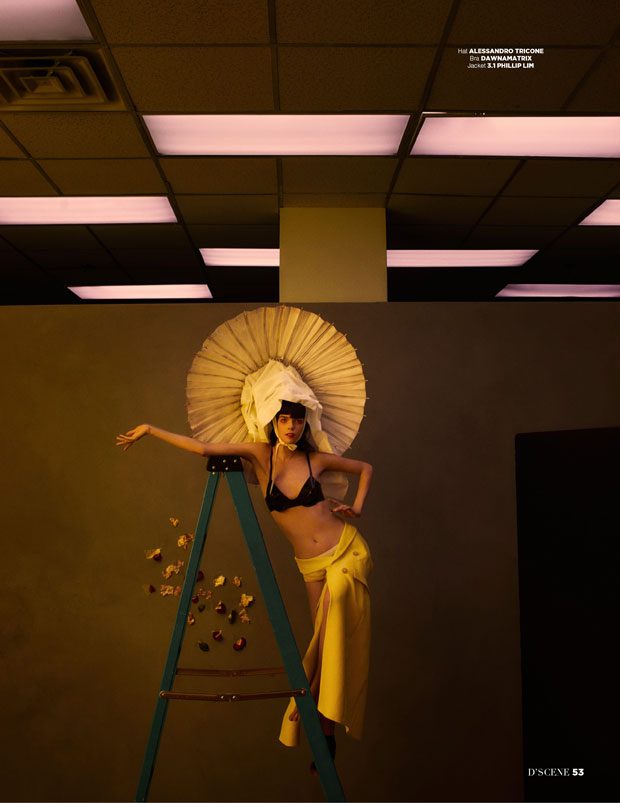 Photographer Marie Schuller – www.marieschuller.com
Fashion Director Christopher Maul
Hair Stylist Jeanie Syfu At Atelier Management Using Kerastase
Makeup Artist Ingeborg At Opus Beauty Using Makeup Forever
Nails Jini Lim
Set Designer Christina Cacouris
Fashion Assistants Christopher Daniels, Ivana Ivkovic And Asante Shakur
Model Meghan Collison At New York Model Management
Discover more on of Meghan Collison for D'SCENE on DESIGNSCENE.net.