Victoria's Secret model Lameka Fox at IMG Models stars in the cover story of Design SCENE Magazine's Wild Card edition captured by fashion photographer Frederic Georges. In charge of styling was Sarah Gentillon, with beauty from hair stylist Mia Santiago, makeup artist Anastasia Durasova, and manicurist Frances Liang. For the Big City Life story American stunner is wearing selected pieces from top brands such as Prabal Gurung, Cushnie, Area, Khaite, Paul Andrew, Missoni, Roberto Cavalli, No 21, Iro, and Michael Kors.
"Naturally I have always been thin. The number one thing I hate is when people comment on Instagram and say I'm anorexic. I'm not and even if I was, anorexia is a disease that affects millions and is fatal. You wouldn't make fun of anyone with any other disease so it baffles me that people feel comfortable to do so with an eating disorder. I always said unless I really wanted to work as a model and it was making me happy I wouldn't sacrifice my love for food to work. I hate that I contribute to something that can make others feel bad about themselves or that they have to look a certain way. Which is why I try my best to share my love for balance. To eat well and also treat yourself. I want to show love to everyone. As long as you're healthy you should be happy. Theres nothing wrong with wanting to lose or gain as long as you do it with a healthy mind." – Lameka Fox for Design SCENE Magazine, on staying body positive.
For more of the session continue below: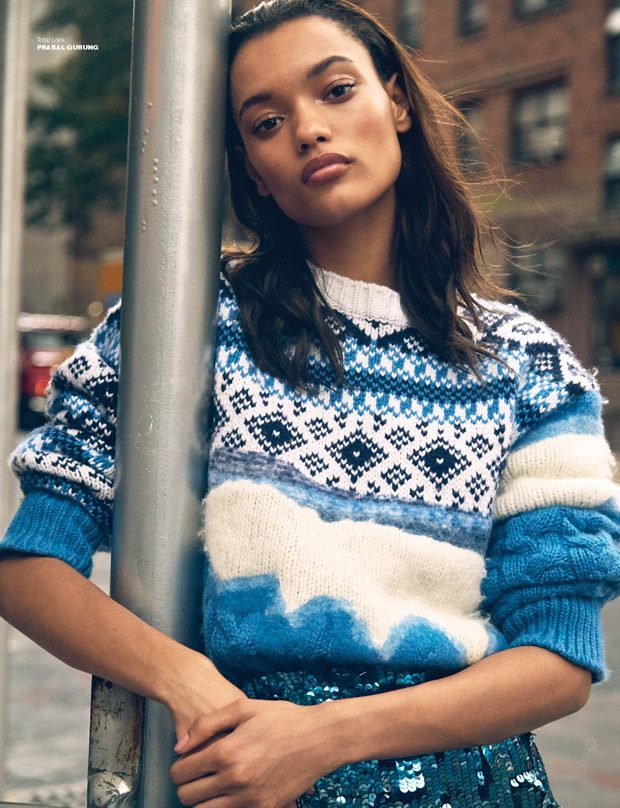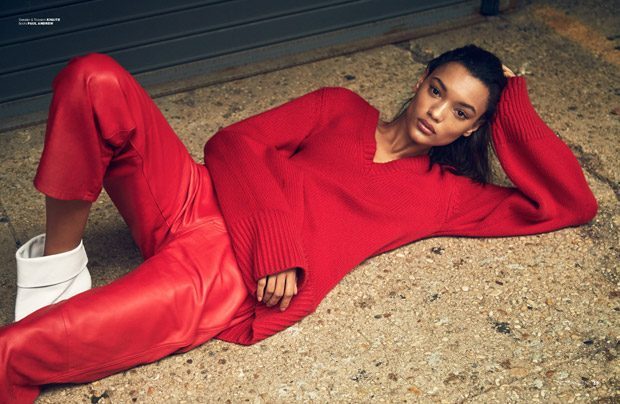 Discover more of the cover story + Design SCENE Magazine's exclusive interview with Lameka Fox on our DESIGNSCENE.NET.
PHOTOGRAPHER Frédéric Georges – www.fredericgeorges.com
FASHION STYLIST Sarah Gentillon – sarahgentillon.com
HAIRSTYLIST Mia Santiago
MAKEUP ARTIST Anastasia Durasova
MANICURIST Frances Liang
MODEL Lameka Fox at IMG New York
Available in print $23.90 and digital $3.90 – get it in our shop.