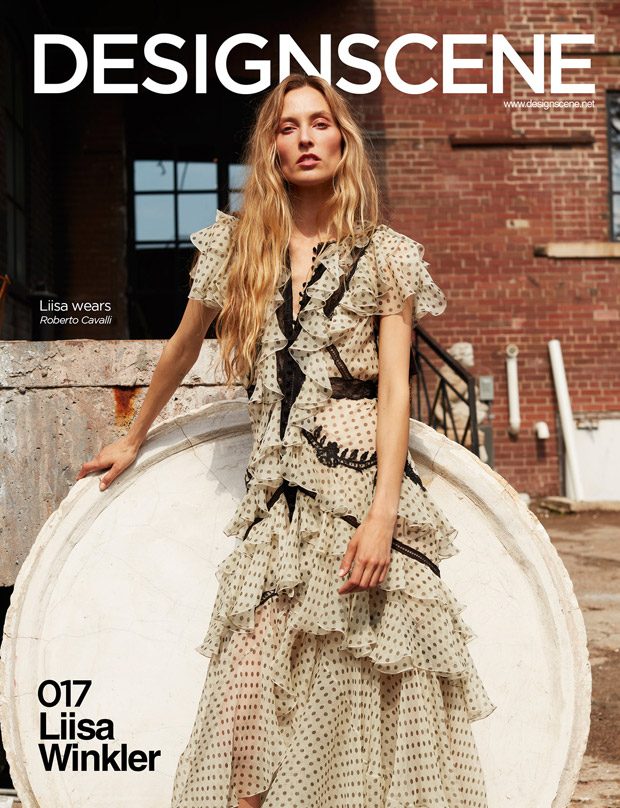 Supermodel Liisa Winkler takes the cover story of our Design SCENE Magazine's latest edition captured by fashion photographer Alvaro Goveia. In charge of styling was Nikki Kravshik at Plutino Group, with hair styling and makeup from beauty artist Sheri Stroh at Plutino Group.
For Modern Heroine story captured in Toronto, Canadian stunner is wearing selected pieces from the likes of Antonio Grimaldi Haute Couture, Roberto Cavalli, Marni, Sid Neigum, Céline, Red Valentino, Angelene, Markoo, Sofie D'Hoore, Zille, Dean Davidson, Annie Costello Brown, Dries Van Noten, Just Female, Lucy Folk, Tabitha Simmons, and Roberto Clergerie.
"I often wonder if I would have made it in the business if things were as they are now. Everything is public now, and this makes it hard to relax behind the scenes, with a lack of privacy & the pressure to post great shots. It would have shaped me into a different person, but possibly made it easier to connect with people, as I was quite shy in social situations. Social media allows models to share more of themselves with the world, presenting themselves as real people with families, sharing opinions & supporting various causes. I think this has allowed them to extend their careers into their 30s and 40s which is great!" – Liisa on how social medias changed fashion industry. Read exclusive interview with Liisa Winkler on our Design SCENE Magazine's online page.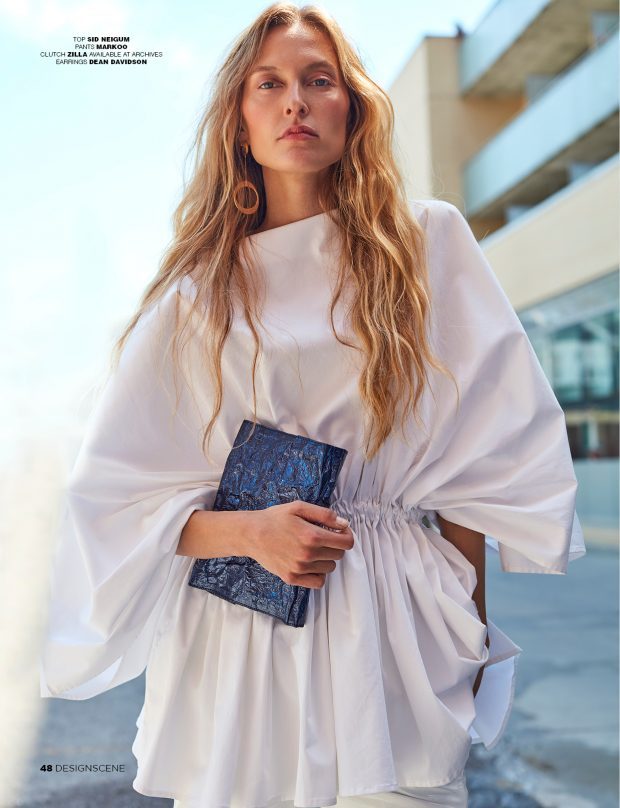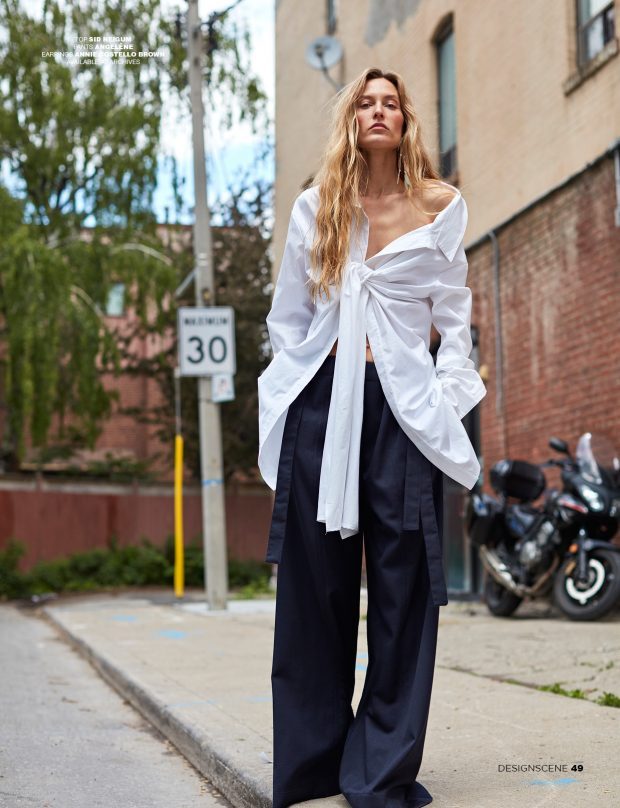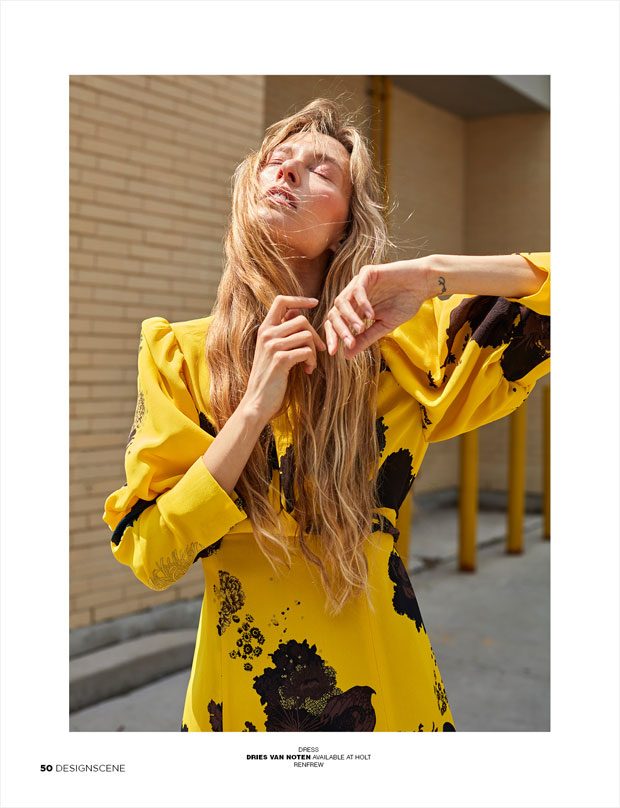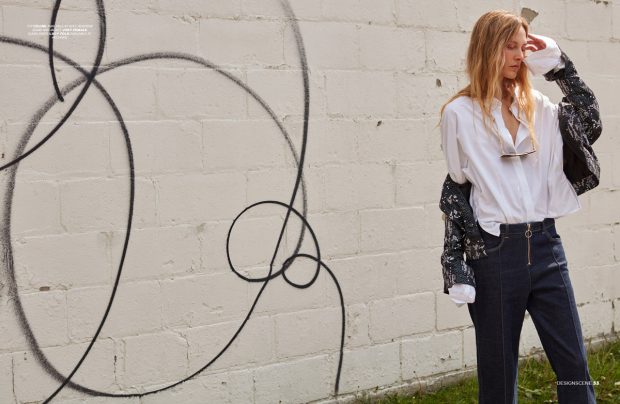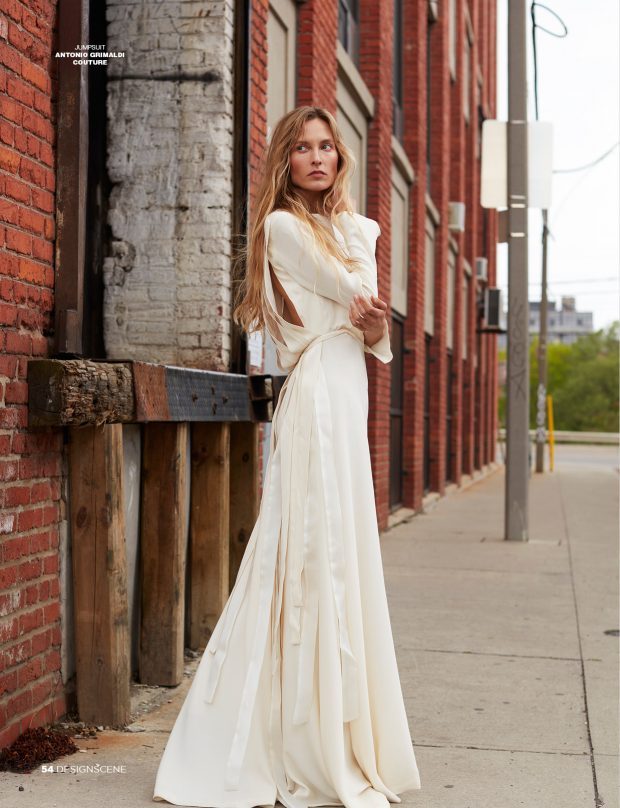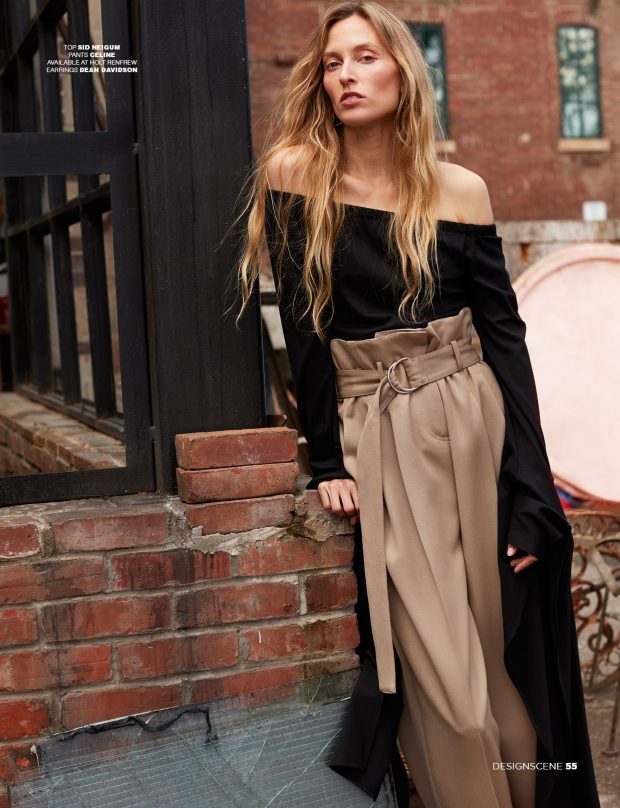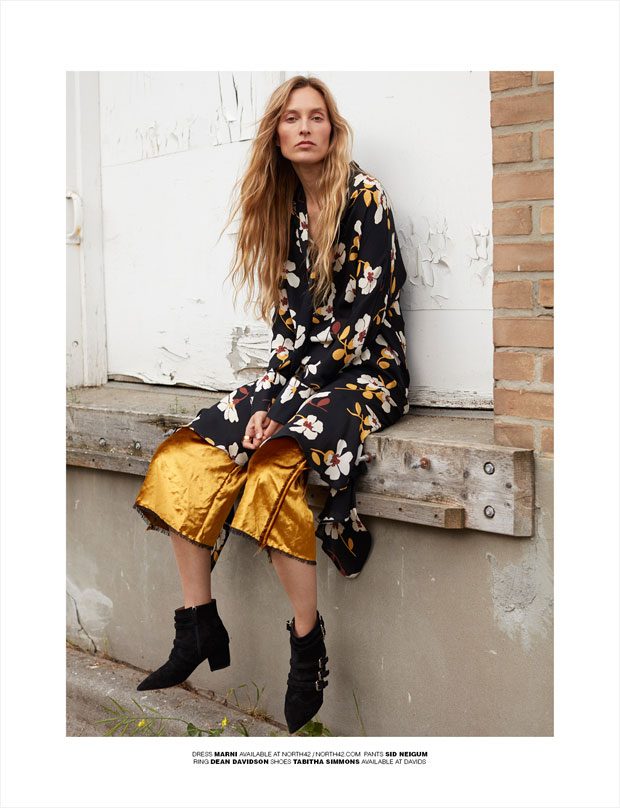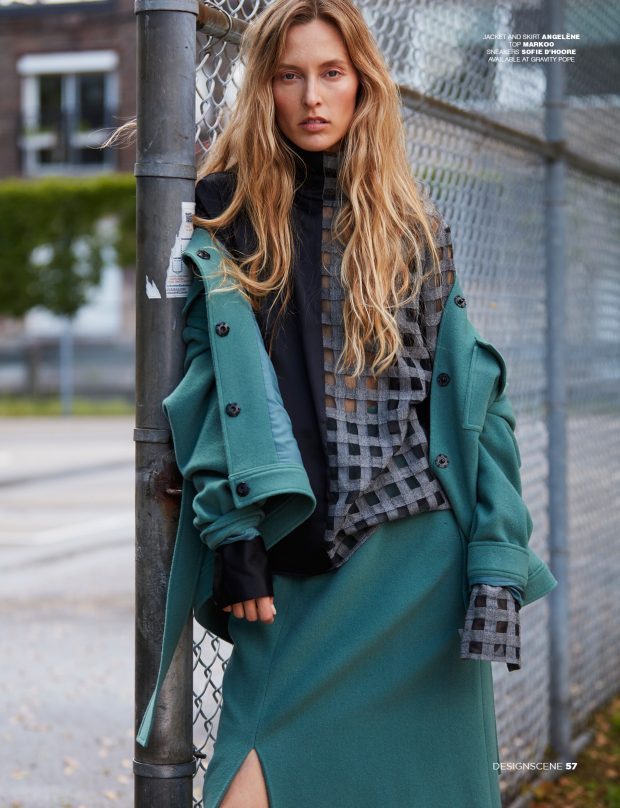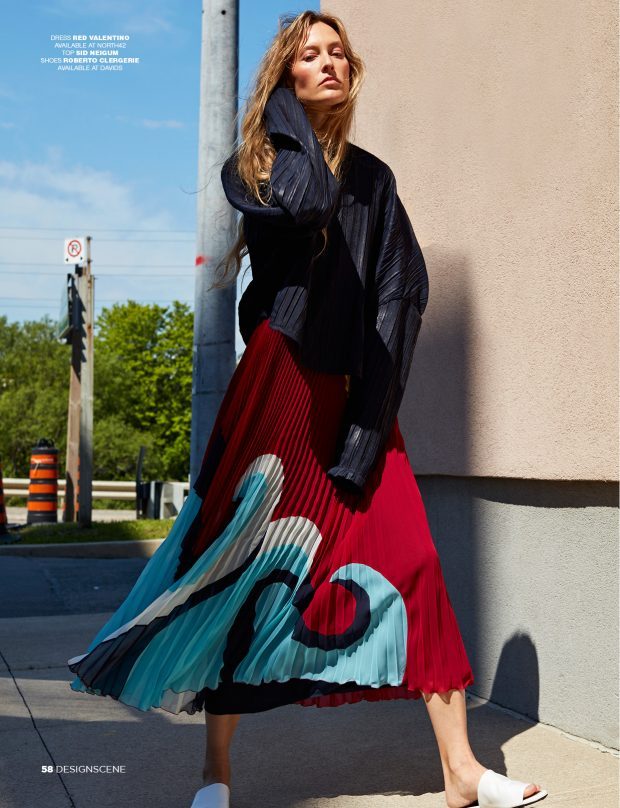 Cover Star Liisa Winkler at Mode Elle
Photographer Alvaro Goveia – www.alvarogoveia.com
Hair Styling and Makeup Sheri Stroh at Plutino Group
Fashion Stylist Nikki Kravshik at Plutino Group
Shot on location in Toronto.