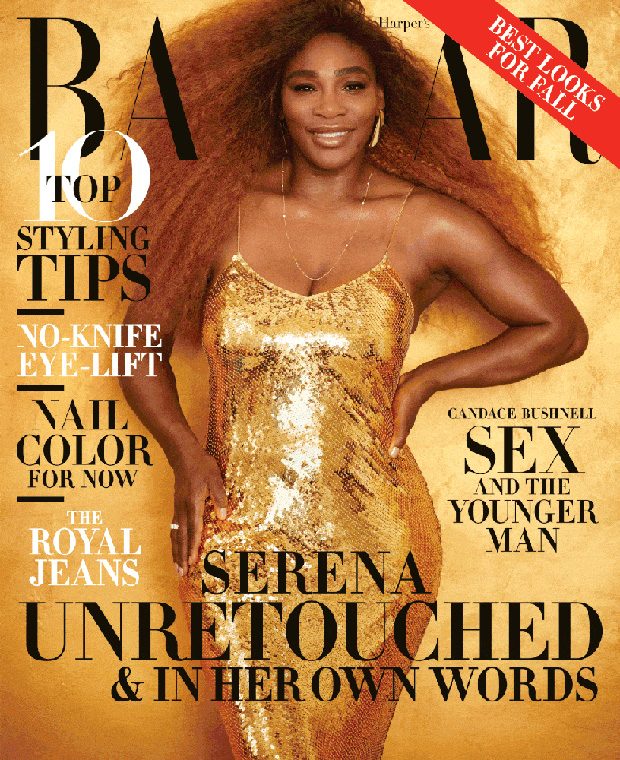 The one and only Serena Williams takes the cover story of American Harper's Bazaar Magazine's August 2019 edition captured by fashion photographer Alexi Lubomirski. In charge of styling was Miguel Enamorado, with set design from Belinda Scott at See Management. Beauty is work of hair stylist Vernon François, and makeup artist Tyron Machhausen.
"Ever since I was a little girl, I've felt a need to voice my opinion and be heard. Some may not like it, and to be honest, that's their prerogative. I respect it. Growing up as the youngest of five girls, I learned that I had to fight for everything I wanted. And I won't ever stop raising my voice against injustice.
Ultimately, my daughter is the reason I use my voice, the reason I picked up a racket again. Love breathes life and newfound perspective into people. It's not about quitting when someone presents a challenge; it's about getting up when you are down, dusting yourself off and asking, "Is that the best you got?" Because I have God with me, and I can take whatever comes my way." – Williams for Harper's Bazaar.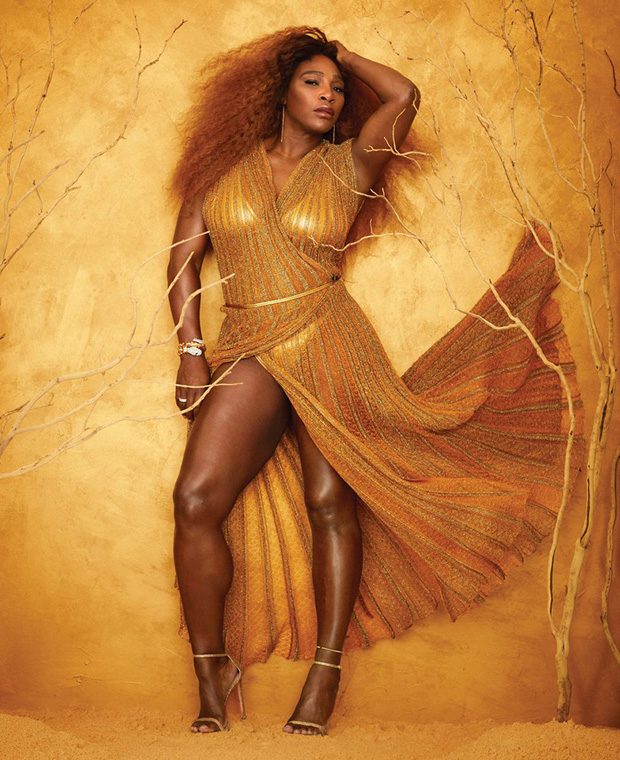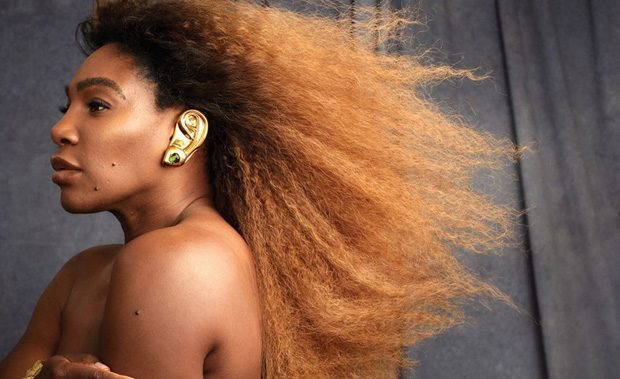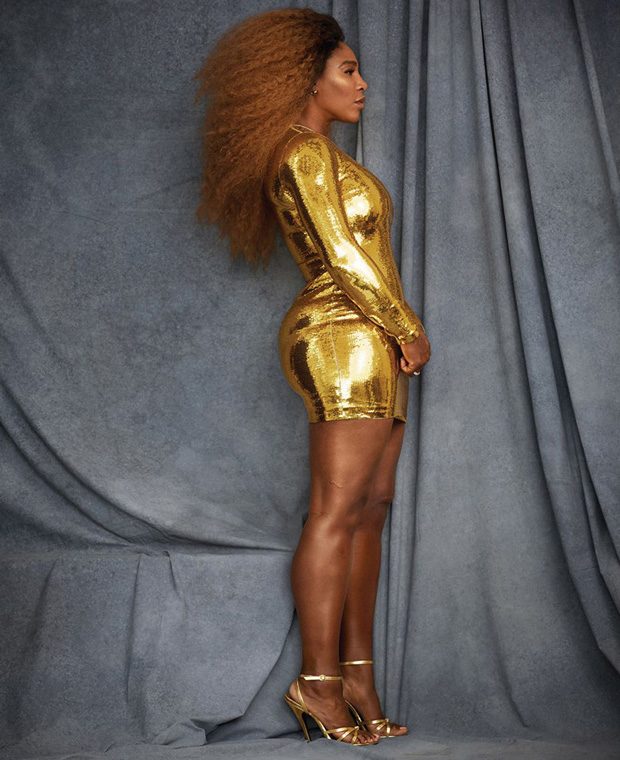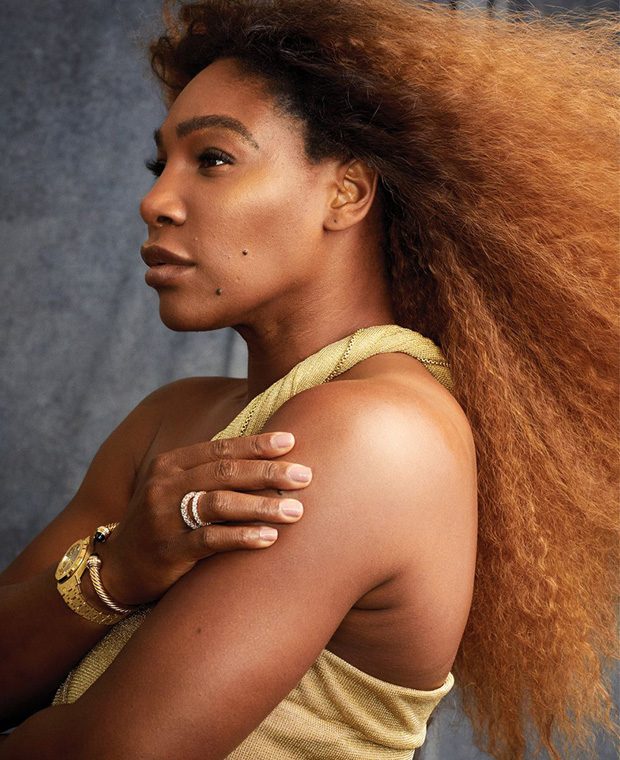 Harper's Bazaar
Photographer: Alexi Lubomirski
Stylist: Miguel Enamorado
Hair Stylist: Vernon François
Makeup Artist: Tyron Machhausen
Set Designer: Belinda Scott at See Management
Athlete: Serena Williams