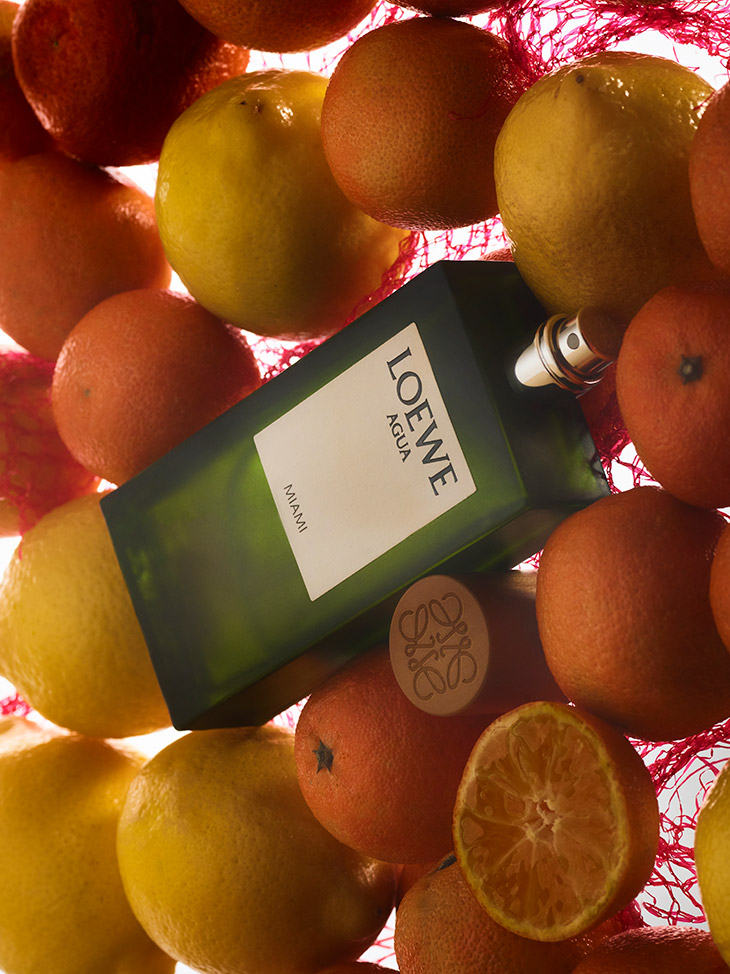 Photographer Harvey Jackson skillfully captured the latest DSCENE BEAUTY EXCLUSIVE feature, exploring the top fragrances for the upcoming season. In charge of styling was Damien Vaughan Shippee.
It's that time of year for many, where we don't really know what the weather truly has in store for us. It's cool today, the Devil's underbelly tomorrow, and a good chance of snow this weekend. While it proves inconvenient to pull out every season of our wardrobe, a good way to get in character is perhaps with a spritz of personality. We've got multiple, how about you?
Loewe – Aqua Miami EDT 100ml – $135.00 at select Loewe boutiques
As we near the end of Summer, Agua Miami by the Spanish house of Loewe, is one of our favorites to round out the season. It launched in 2018 in the house's archetypal, block-shaped glass bottle shaded in Emerald. Encapsulated within, a hot summer night, the scent of the citrus garnish hugging the cool dewey glass, distant waves carried ashore, powdery iris wafting in the wind. Agua Miami is the last touch of high summer, intoxicating though refreshing, calling those final gusts of warm air before they turn cool with Autumn's reach.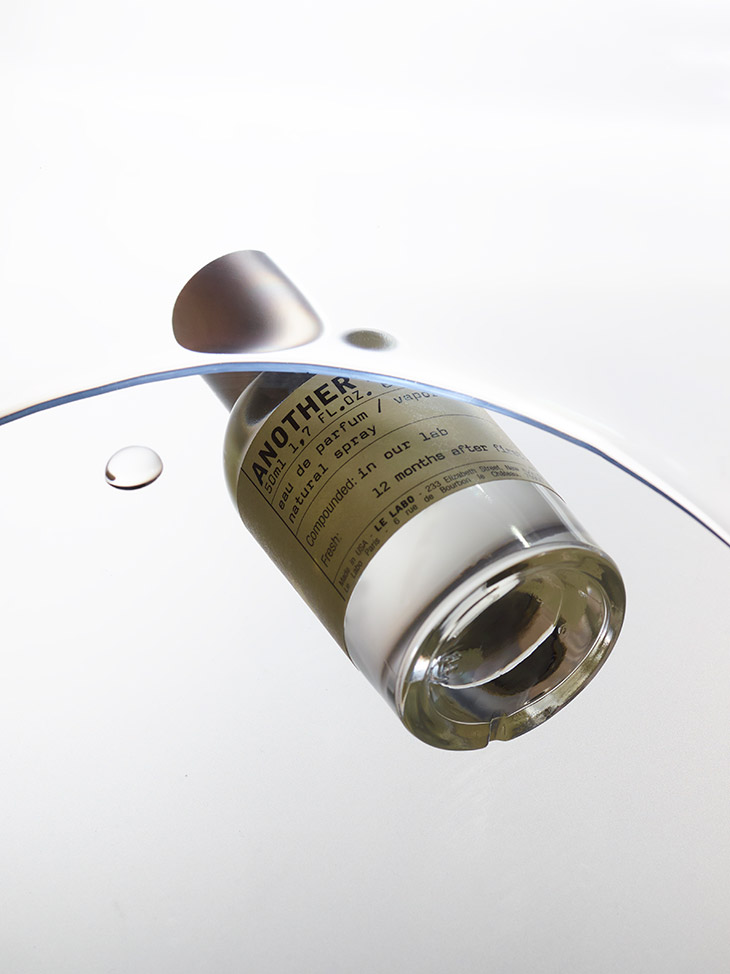 Le Labo – ANOTHER 13 EDP 50ml – $230.00 at lelabo.com
Gender Neutral
Another 13, a classic fragrance in Le Labo's lineup, is something we describe as sparkly clean but alluring with warmth. That may be because of its ambroxyde note, which is a synthetic animal musk gives a somewhat amber like scent but with a "can't put your finger on it" aura. This enigmatic scent is for the character who doesn't subscribe to the traditional symphonic types of perfume. During our testing we noticed at least an 8 hour wear that kept a quiet silage (the trail of scent) throughout the day. If you're wondering about Le Labo's use of numbers in their naming, it's the amount of individual layers within their scents.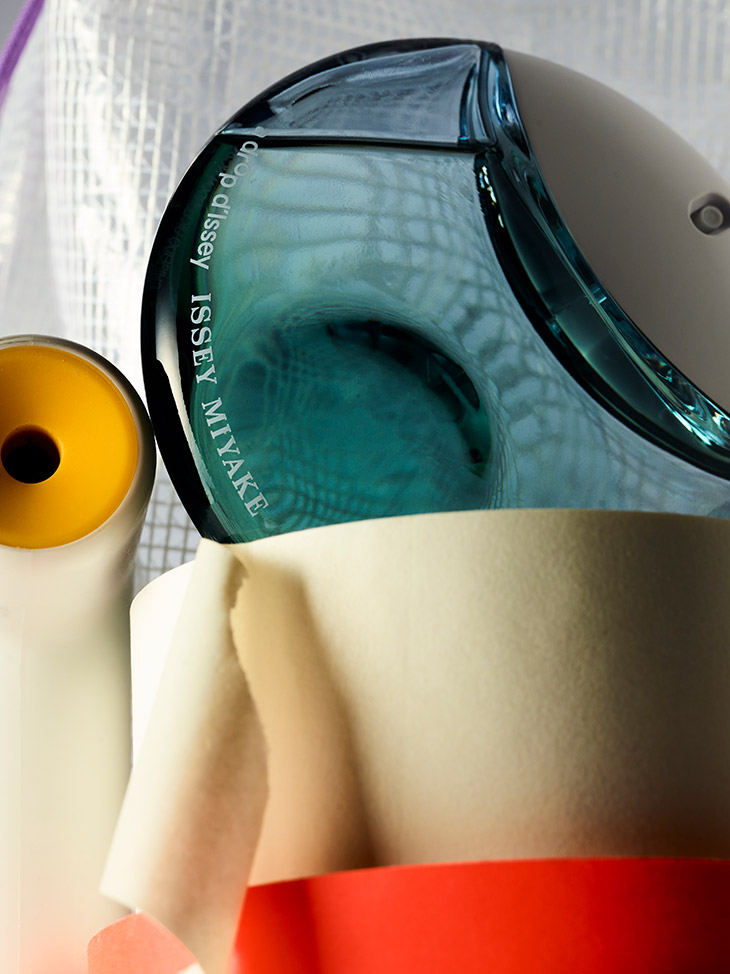 Issey Miyake – A Drop d'Issey Fraîche EDP – 100ml $118.00 at macys.com
Feminine
Drop D'Issey Fraîche, an aqua floral fragrance by Issey Miyake is highly energetic and bright. Lilac and damask rose trail behind its rainy top notes, all anchored by its ambrox and woody cedar base with moderate wear time. The vessel design, by Todd Bracher, reflects a pool of water at the moment of a raindrop's impact. Its glorious blue hue is a sure to be a welcome treat in anyones vanity.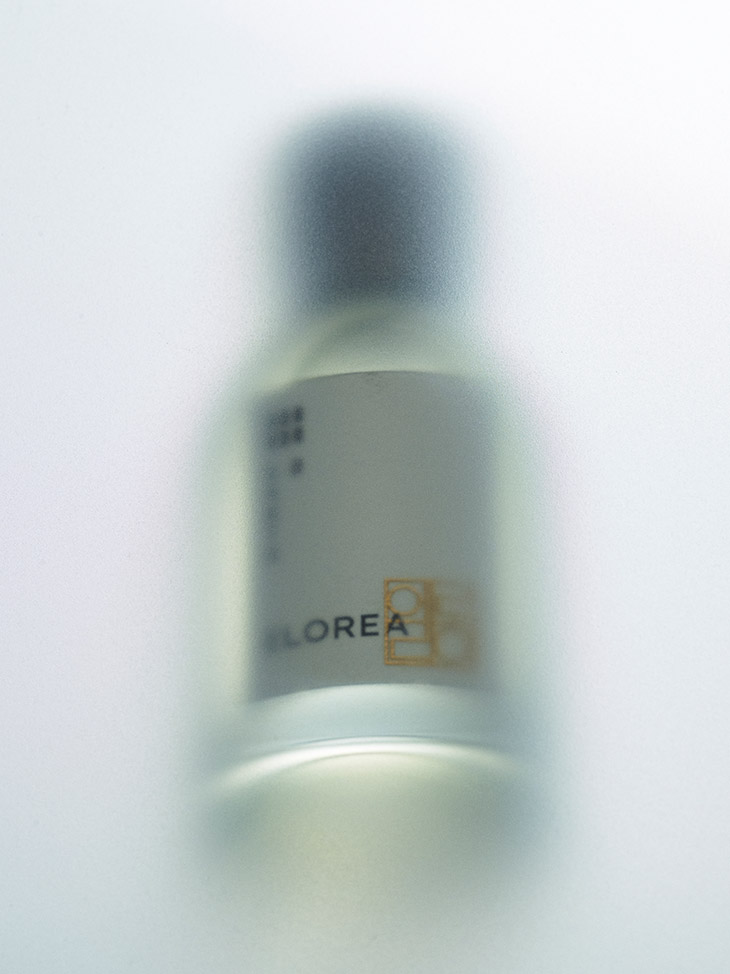 ELOREA – Earth 100ml EDP – $195.00 at elorea.com
Gender Neutral
Inspired by Korea's rich history this modern fragrance balances woody like the Korean Pyeonbaek, a type of cypress, with brightness from ginger and cardamon and a grounding base of leather and sandalwood. This genderless fragrance is much like a walk in a vast forest at dawn, where the sharp morning air tinges the scent of the ground below. Elorea's first four offerings are a passport to the 4 trigrams of the Korean flag which represent Earth, Water, Fire and Heaven and within each they use an active that represents Korea. They have since expanded their offerings to 4 additional fragrances and candles bearing the same initial scents.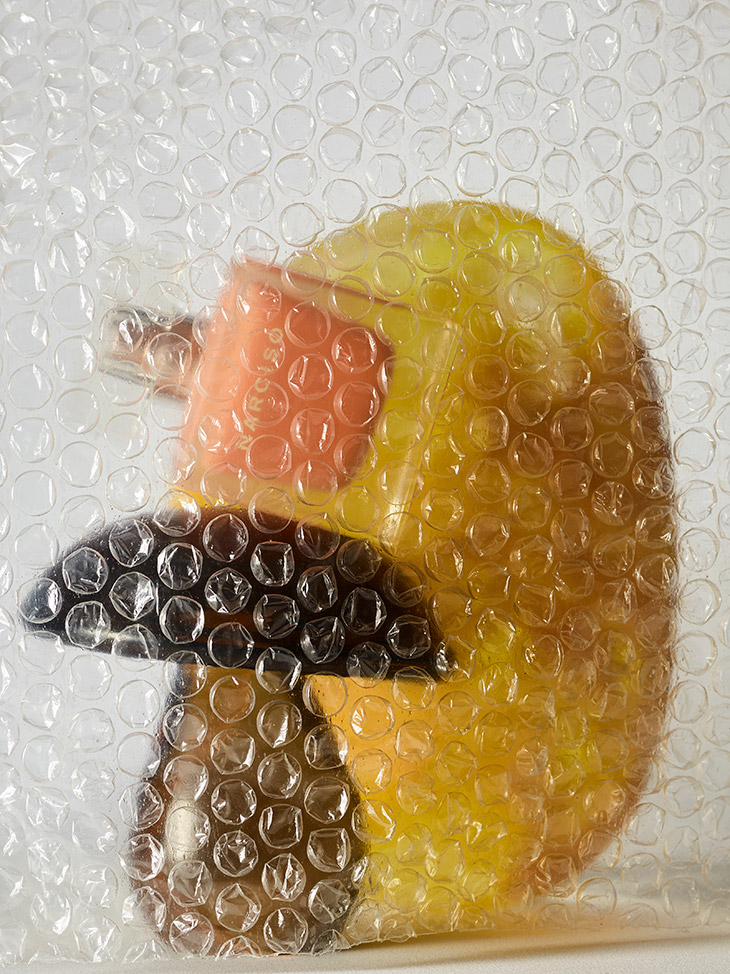 Narciso Rodriguez – Narciso Eau Neroli Ambrée EDT 90ml – $130.00 at macys.com
Feminine
We love how Narciso looks on our vanity but the fragrance itself has a lovely elegance. This is a floral forward amber perfume, with a slight powder musk, A signature of Narciso Rodriguez's scents. At first spray you will catch a lot of its floral sweet neroli-frangipani top but this scent dries down like a sophisticated veil to its woody base of cedar, cashmeran, and amber.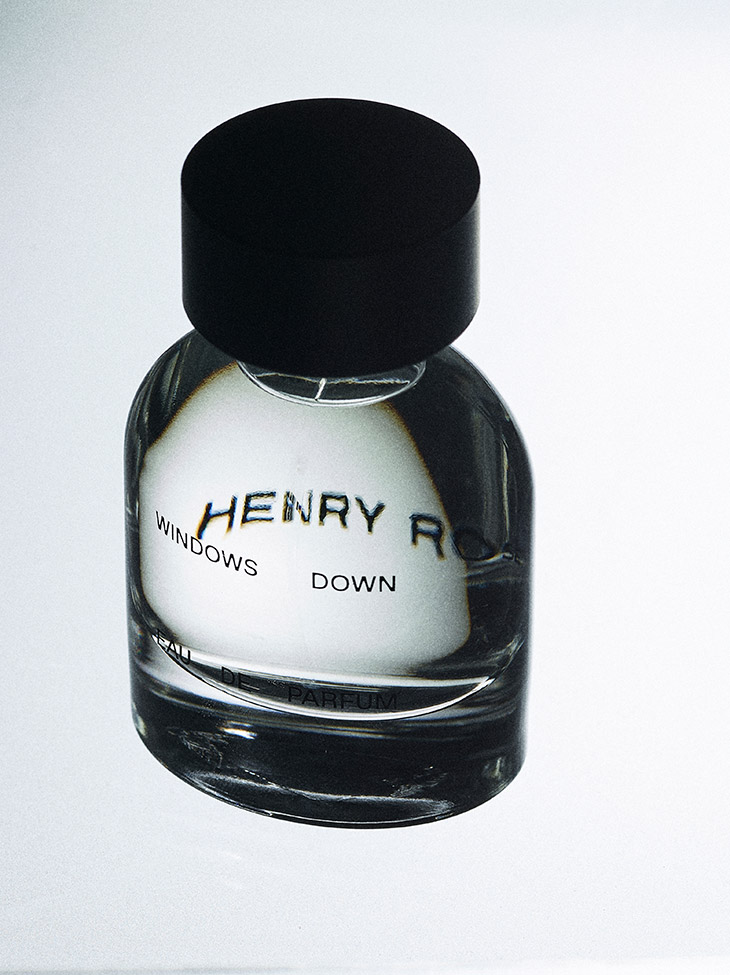 Henry Rose – Windows Down EDP 50ml – $120.00 at henryrose.com
Gender Neutral
Launched in 2019 by Michelle Pfeiffer, Henry Rose was built upon having transparency in what actually goes into their fragrances. According to Environmental Working Group, or EWG, there are thousands of ingredients that are under regulated that get cached in the the ingredient term "fragrance". Henry Rose is the first fine fragrance company to formally be a 100% transparent of all of their ingredients, and they don't skimp on quality. Windows Down is a bright refreshing example. On the top are notes of Neroli, Grapefruit, Bergamot, and Earl Grey Tea Accord. In the middle orange Flower and Jasmine. On the bottom, Moss, Guaiacwood and Musk. The result, a unique composition that lasts all day.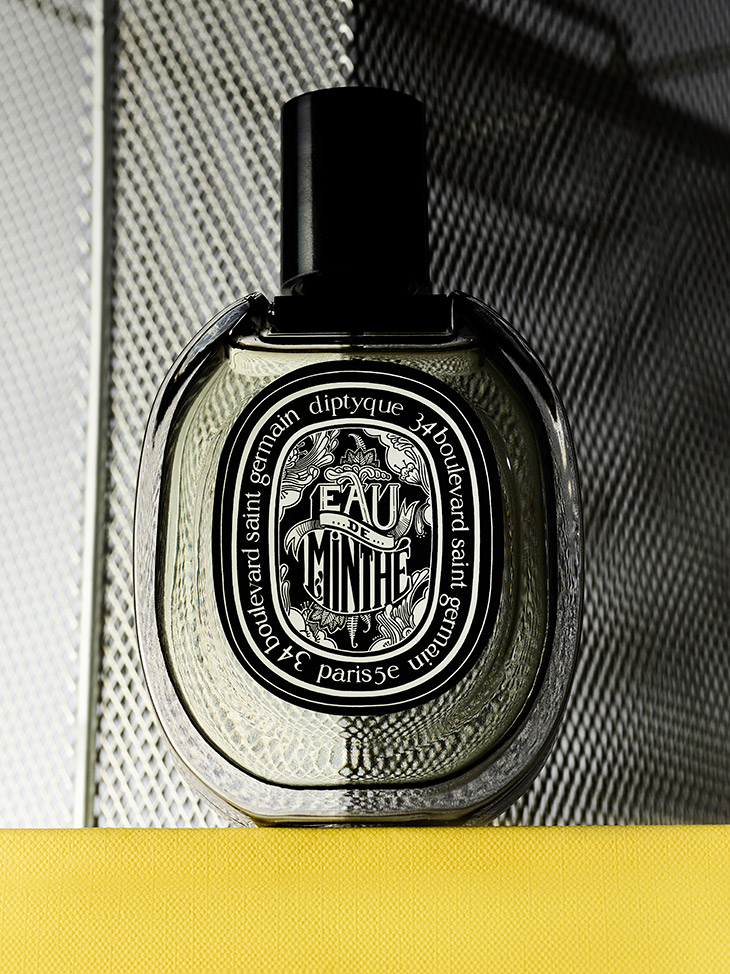 Diptyque – Eau de Minthé EDT 75ml – $220.00 at diptyqueparis.com
Gender Neutral
This viridescent fragrance by Diptypque is inspired by the Greek myth of the Nymph Minthé. If you're familiar, the tale is somewhat tragic. Minthé is the Hades' mistress. Persephone, his wife, becomes jealous and turns her into an herb, and as on might surmise, mint. Though maybe not entirely informed by the nitty-gritty details, the fragrance unfolds as an olfactory tapestry, with mint clearly its central motif, while geranium and rose usher in its floral background. This scent is well suited for both men and women and an excellent layering fragrance. As fall approaches experiment by combining this with an earthy or warm perfume. Perhaps it's best not to wear this one anywhere near the lord of the underworld.
Histoires de Parfums – 1899 EDP 120ml – $210.00 at histoiresdeparfums.com
Masculine
As fall approaches we can't help but pull out 1899 by Histoires de Parfums on those cooler evenings where we're feeling a tad sultry. 1899 leans masculine but we believe that this cocktail is for the fems too. We see a dark tailored suit, crisp white collar stained with crimson lipstick. The silage of the fragrance is sweet, amber and spicy, with woody undertones, and to us very, very, sexy. Top notes include Italian bergamot, juniper and Black Pepper. The miiddle, or the heart notes are orange blossom, iris and cinnamon.The base is of vanilla, vetiver, amber.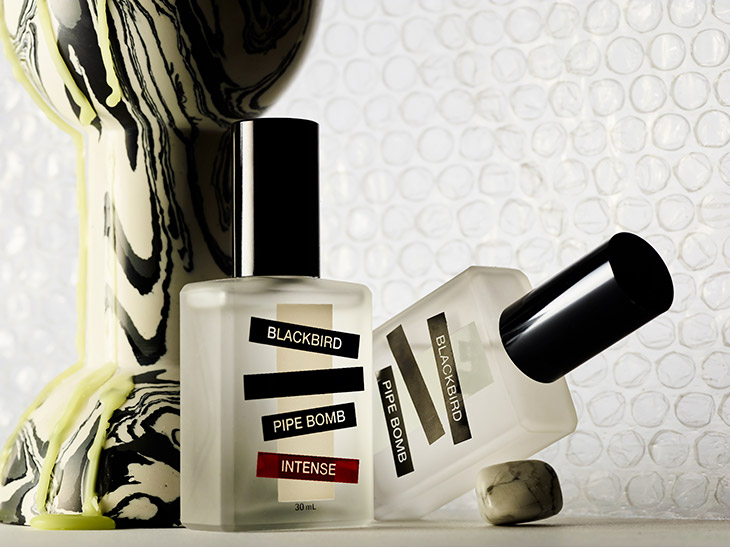 Blackbird – Pipe Bomb EDP 30ml and Pipe Bomb Intense EP 30ml – $110.00
Gender Neutral
We hate using the niche to describe fragrances because it often feels like an othering. Though maybe it's worth mentioning but Pipe Bomb isn't an other fragrance but a truly special niche fume at that. Pipe Bomb is the type of scent that becomes an extension of the wearer. Upon contact it might not smell like much right away, but given little time, approximately 20 minutes, the juice begins to develop almost like a polaroid picture. What starts out crystalline becomes salty, metallic, and then hints of amber begin rush forward. Interestingly, Pipe Bomb's makeup uses so few molecules that to some people over time will become anosmic (lacking the ability to smell) to the scent. While it varies person to person Blackbird brewed an even more potent version, Pipe Bomb Intense so folks can experience a richer form of it. Each bottle of pipe bomb is aged 4 months before being released for public sale, and like all of their scents, is hand made in their studio in Seattle, Washington.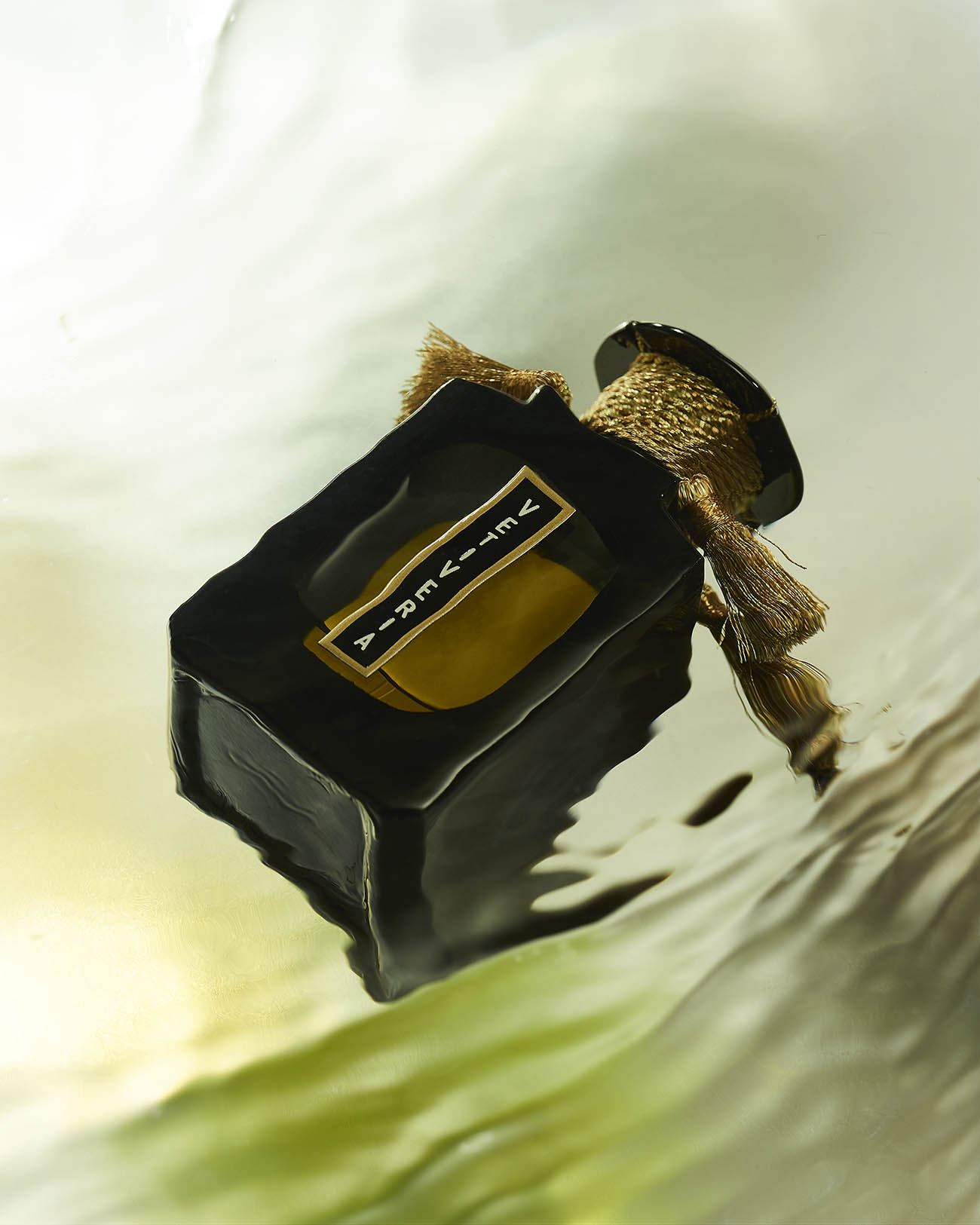 Cultus Artem – Vetiveria EDP 50ml – $565.00 at cultusartem.com
Gender Neutral
If you've ever experienced a bundle of vetiver root in a steaming spa, or perhaps your own shower, and felt a profound sense of relaxation and revitalization, this scent is for you. Cultus Artem, founded by Holly Tupper, creates luxury fragrances like Vetiveria shown above, that use top quality rare ingredients along with centuries old distilling techniques. This particular scent, is a top of vetiver blended with 35 million year old fossilized Himilayan tree amber. There are also hints of cedar wood, sandalwood, mastic (which boasts anti-inflammatory properties) and at its tail a touch of coconut pulp fiber. Tupper's company crafts their products in small batches, a sustainable sensibility within zeitgeist of those who produce constantly and perhaps unnecessarily. The approach is with intention as with each of the scents, all committed to transporting you to a place or emotion. If scent alone doesn't transport you, the stunning flask the juice lives in, resembles that of an oriental lantern, whos transparency glows green when the light passes through. We firmly believe that Cultus Artem's treasures are an exemplar of a haute luxury experience that we wish everyone to experience.
Hermès – Un Jardin a Cythère EDT 100ml – $115.00 at hermes.com
Gender Neutral
Wow, pistachio! The latest addition to the Jardin family of fragrances of Hermès is Un Jardin a Cythère. The yellow lantern like flask designed by Fred Rawler, houses an intoxicating blend of grasses, olive wood, citrus, and sweet fresh pistachio. According to Hermès' perfumer Christine Nagel, "Un Jardin a Cythere is a surprising garden that is neither green nor floral, but… blond. It is the expression of an olfactory quest through Greece that leads to Kythira". Most of the Jardin fragrances wear quite light but this one keeps its modest heft throughout the day clocking in at least 8 hours of noticeable but not aggressive wear. It's truly beautiful.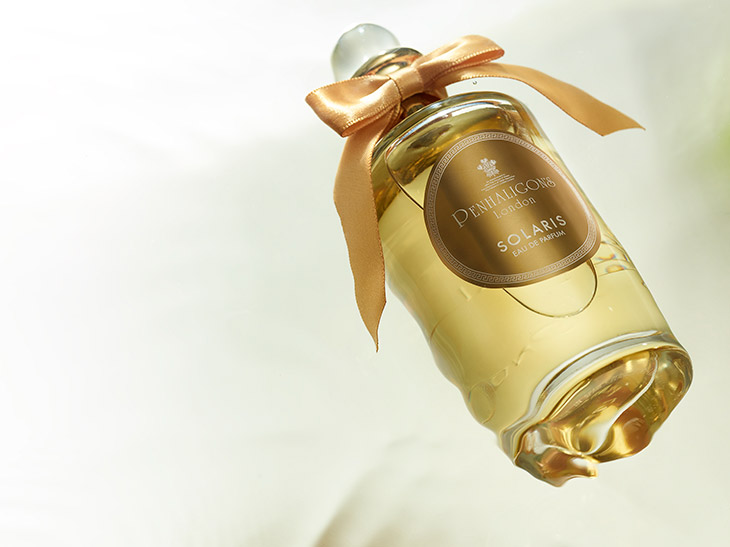 Penhaligons – Solaris EDP 100ml – $225.00 at penhaligons.com
Feminine – Neutral
London's perfume house Penhaligons latest offering is Solaris, a warming ode to the sun. The blend of blackcurrant, citrus, cedar, sandalwood and vanilla create an inviting aura of redolence akin to high summer's radiance. This scent airs on the side of femininity largely in part of the sandalwood and vanilla but we can see how some might incorporate this in more masculine scenarios.
Editions De Parfarms Frederic Malle – Rose Tonnerre by Edouard Fléchier 100ml – $455.00 at fredericmalle.com
Gender Neutral
A true rose, both feminine and masculine. This venerated composition by Eduard Fléchier for Frederic Malle, began as an inkling of black truffle or "Perigord's truffle", which by perfume standards lends itself to a more masculine body. With the marriage of rose it become it's dark but light self, both delicate and profound. The shining rose is grounded by its base of vetiver, patchouli and castoreum.
Oscar De La Renta – Alibi EDP 100ml – $115.00 at oscardelarenta.com
Feminine
Alibi is the first fragrance for Oscar De La Renta under the helm of creative directors Laura Kim and Fernando Garcia. This scent packs top notes mandarin and ginger blossom. At the heart, aquatic accord, vanilla crchid and heliotrope. Skin musks, sweet praline and amber wood round out its base resulting in a warm sensual scent. "Our vision for the Alibi fragrance was to express the evolution of the Oscar De La Renta woman, and the duality of her modern femininity".
Ariana Grande – Cloud EDP 100ml – $65.00 at ulta.com
Feminine
According to Ari's team, a bottle of Cloud sells every 11 seconds. Don't let the affordable price fool you. This fragrance is what all the girlies want to smell like. It's playful, sweet, warm, and feminine to boot. We've never smelled Ariana Grande, but we imagine this is what her dreams smell like. The olfactive top boasts lavender, juicy pear, bergamot. A creamy middle of coconut, praline and vanilla orchid. At its base, musks and blonde woods. We don't deal in dupes, but someone said it smells quite like Baccarat Rouge. Don't quote us.
Photographer Harvey Jackson – @_harvey_jackson
Stylist Damien Vaughan Shippee – @damienvaughanshippee