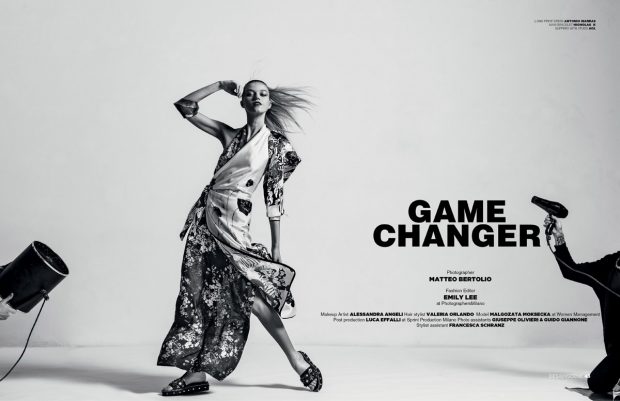 The gorgeous Malgozata Moksecka at Women Management stars in Game Changer story captured for our Design SCENE Magazine's May 2017 edition by fashion photographer Matteo Bertolio. Beauty is work of makeup artist Alessandra Angeli and hair stylist Valeria Orlando. Post production is courtesy of Luca Effalli at Sprint Production Milano.
GET YOUR COPY IN PRINT $21.90 AND DIGITAL $3.90
In charge of styling was fashion editor Emily Lee at PhotographersMilano, who for the session selected looks from Ermanno Scervino, Amanti, Fay, Stefano De Lellis, Save My Bag, AGL, Versace, Paula Cademartori, Antonio Marras, Nicholas K, Darling London, Christiano Burani, Bottega Veneta, Michino Paris, Dsquared2, Enrico Mazza, La Perla, Caban Romantic, Space Style Concept, Leitmotiv, Karla Coletto in Sensitive Fabrics by Eurojersey, and Alberto Zambelli.. Styling assistance by Francesca Schranz, and photo assistance by Giuseppe Olivieri & Guido Giannone.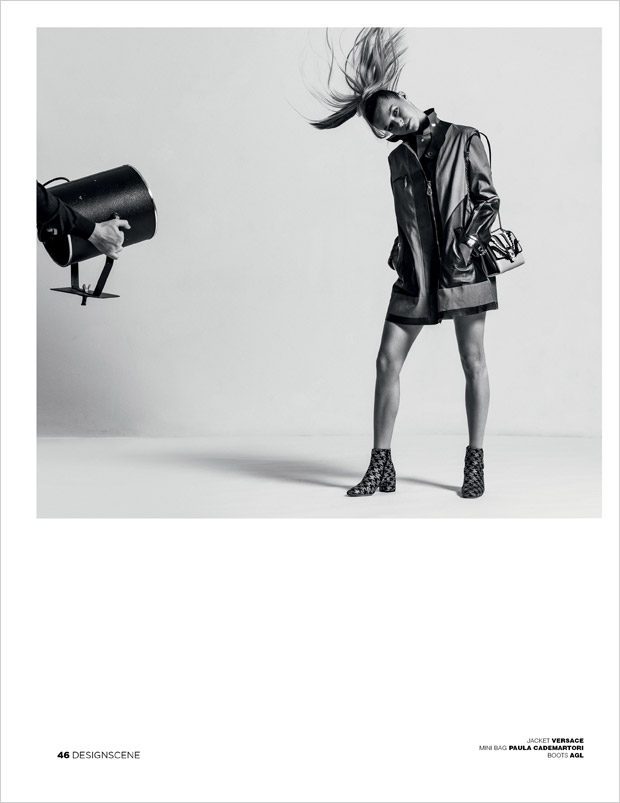 Photographer Matteo Bertolio
Fashion Editor Emily Lee at PhotographersMilano
Makeup Alessandra Angeli
Hair Stylist Valeria Orlando
Model Malgozata Moksecka at Women Management
Post Production Luca Effalli at Sprint Production Milano
Photo Assistants Giuseppe Olivieri & Guido Giannone
Stylist Assistant Francesca Schranz
GET YOUR COPY IN PRINT $21.90 AND DIGITAL $3.90