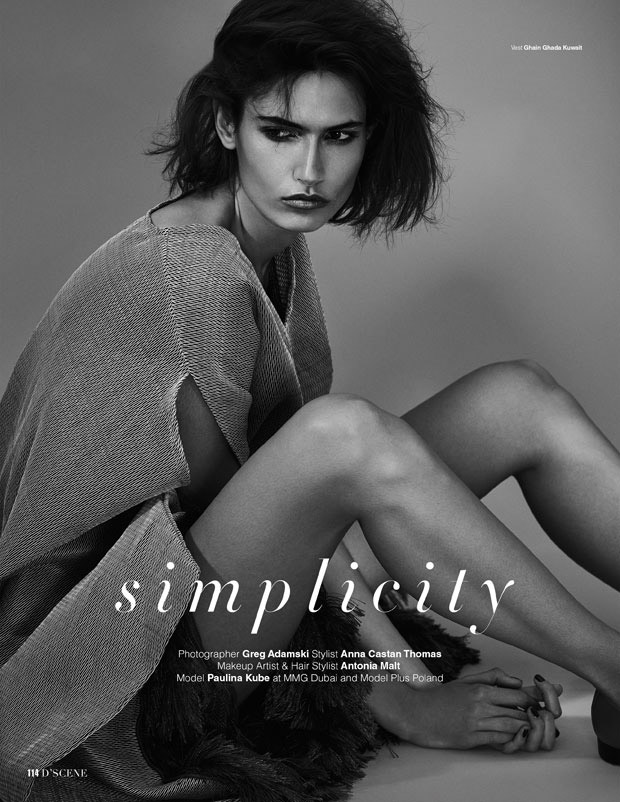 Simplicity story features  the gorgeous Paulina Kube (with MMG in Dubai and Model Plus in Poland) captured by fashion photographer Greg Adamski for the second edition of our D'SCENE Magazine.
Stylist Anna Casthan Thomas selected pieces from the likes of Ghain Ghada Kuwait, Sumaya, Mitas Design, Steve J & Yoni P, Liliya Palyunina at S*uce, Leeamat WEST L.A, Sumaya Abdulrazak at Studio 8, Mint Pink at West L.A, and Dina Zaki at Studio 8. In charge of hair and makeup was Antonia Malt.
For more of Greg's work log on to www.adamskiphoto.com
144 pages, published 2/8/2015
D'SCENE Magazine winter 2014.15 edition – fashion magazine starring top models in editorials captured in New York, Milan, London, Sydney, Dubai, and Belgrade.