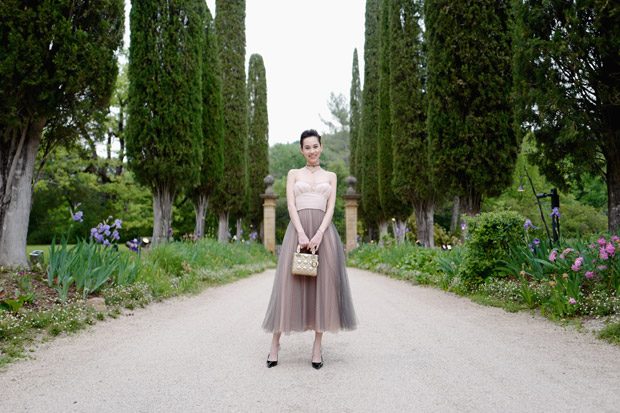 French fashion house Dior celebrated Miss Dior fragrance at Château de La Colle Noire, on May 7th 2018. The perfume maker Francois Demachy, was joined by celebrity guests including Kiko Mizuhara, Zoey Deutch, Amandla Stenberg, Wang Likun, and Camila Coelho.
Zoey Deutch, Kiko Mizuhara, and Wang Likun all wore Dior looks to the Miss Dior Dinner.
Wang Likun wore a Dior embroidered white tulle long dress with a Dior white wool and silk jacket and a Dior embroidered black leather clutch.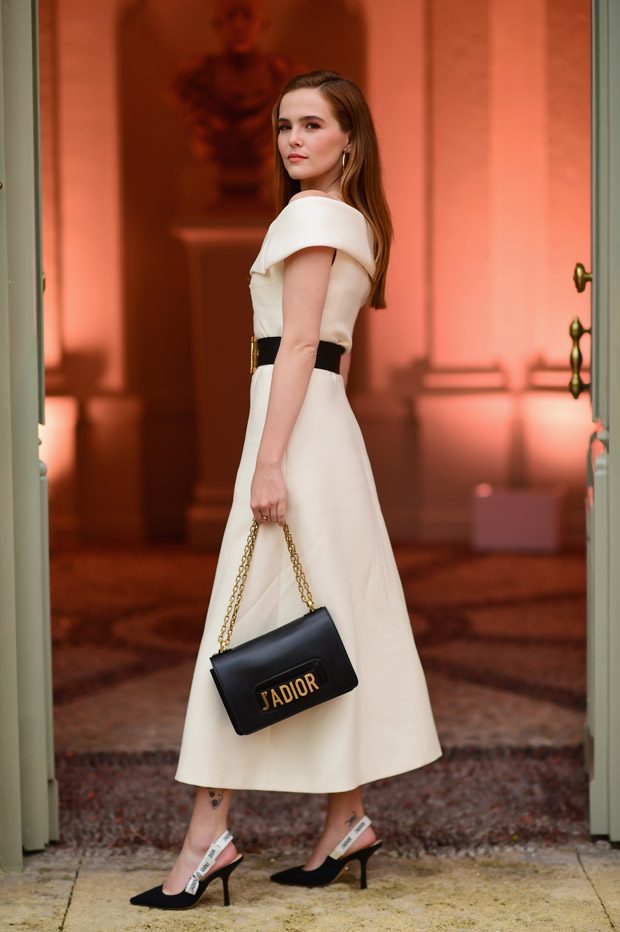 Zoey Deutch wore a Dior white and silk crepe dress, a Diorquake belt, J'adior shoes and black leather J'adior bag.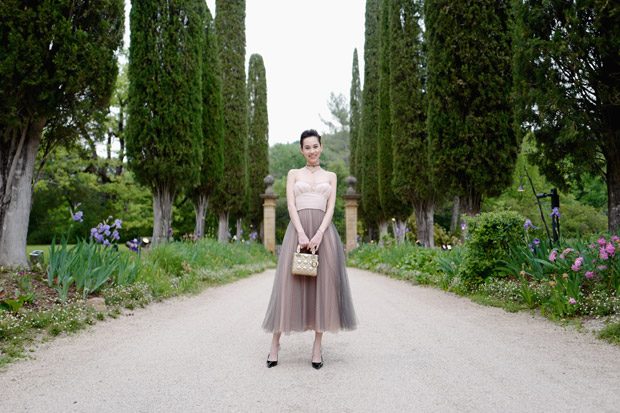 Kiko Mizuhara wore a Dior pink tulle and silk dress, a gold leather Lady Dior bag, Dior necklaces and Dior Shoes.