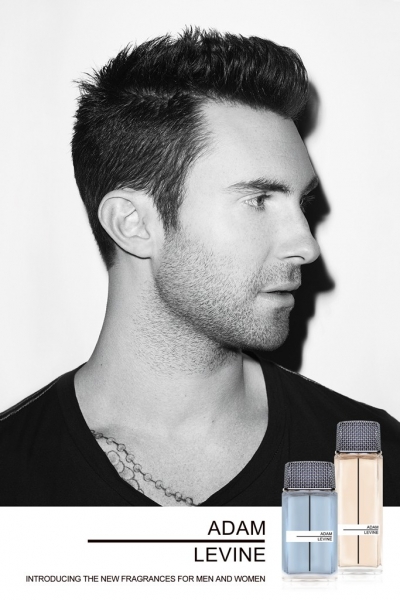 Earlier this week, the singer unveiled his debut fragrance, one for men and one for women, to be sold exclusively at Macy's. Levine has teamd up with ID Perfumes to develop his signature scent. " Both fragranced were shaped by Adam's discerning nose, while the bottles and packaging reflect his particular aesthetic sensibilities. This debut fragrance collection is everything a signature scent should be: Both a portrait and an extension to the brand itself. "Adam Levine" for men and women is confident, deeply seductive, and timeless" said chairman and C.E.O. of ID Perfumes, Ilia Lekach.
Adam Levine for Women Eau de Parfum notes:
"Intoxicating, captivating, sexy… Adam Levine is the fragrance of spellbinding attraction. The floral woody scent boasts an overdose of spice intermingled with Indian Jasmine Petals, Australian Sandalwood, and Rose Petals, only to unveil a lingering base of creamy vanilla."
Adam Levine for Men Eau de Toilette notes:
" A vibrant rush of mandarin, grapefruit, and lemongrass is intensified by notes of amber, sandalwood, and cedarwood to reveal a fresh, yet intensely masculine fragrance."