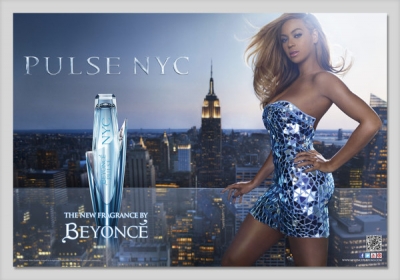 "When two icons come together, a spectacular pulse ignites. Legendary glamour and sky high sophistication create a light the world lives to see. Sexy. Electric. Fierce. Beyoncé Pulse NYC is Beyoncé's olfactive expression of her favorite city. The woman who wears it instantly feels sexy and empowered…and ready to conquer anything!"
Top notes are raspberries, pears and pomegranate.Arabic jasmine and peony flowers.
The heart includes orchids growing and blooming in the center of the city even in hard conditions and are Beyonces favorite flowers.
Base of the composition offers a gourmand blend of dessert of velvety cupcakes and warm, seductive patchouli.
Beyonce NYC is available in flacons shaped like previous edition Pulse as 15,30 and 50ml eau de parfum.
You can see a behind the scenes video below.