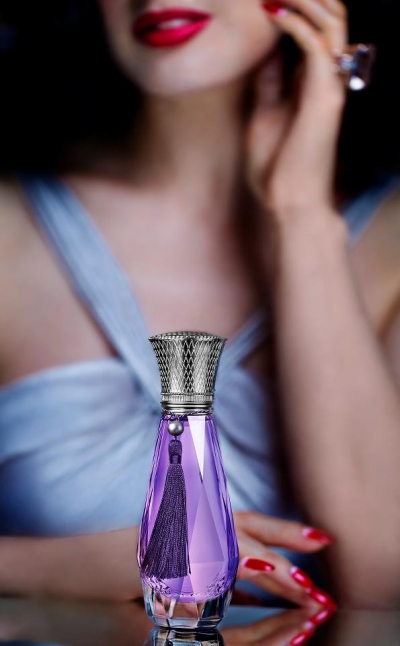 Dita Von Teese, the queen of burlesque performances, is launching her third perfume on time for Mother's Day 2013 following up on her debut fragrances "Dita von Teese" and "Teese Rouge".
The new fragrance is called FleurTeese and is inspired by the scent of purple lilacs. The floral eau de toilette contains notes of Casablanca Lily, Sambac jasmine flower and purple lilacs.
Photographer Scott Nathan recently posted an amazing preview photo of the Fleurteese campaign on Facebook. We can't wait for the whole campaign to roll out.
The design of the bottle reminiscent of a luxury jewelry in transparent crystal and of perfume bottles from the 20s and the 30s.
The fragrance will be avialble available as 20 and 40 ml Eau de Parfum.