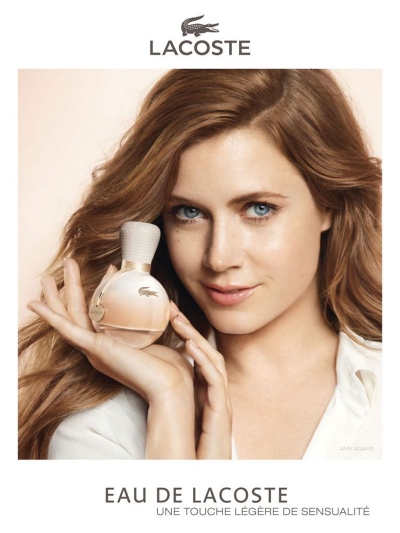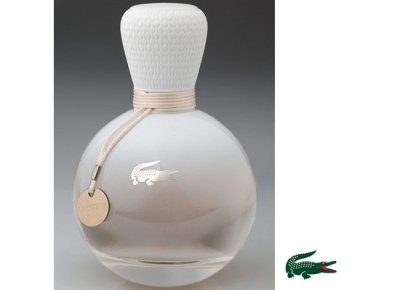 Lacoste released a new fragrance for 2013, we wrote about it earlier this month. You can read all about it here.
But now it's time to take a closer look at it.
• Top Notes: notes of white pineapple and mandarin
• Middle notes: floral notes of orange blossom, pineapple flower, jasmine
• Base Notes: Vanilla and Sandalwood
Eau de Lacoste is a very elegant, creamy, fruity and sensual fragrance. From the first moment it smells delicious: You can immediately smell the pineapple, mixed with the fruity tangerine.When you apply it smells very strong, but the first strong smell dissipates pretty quickly. Then the scent becomes floral and creamy.A sweet and warm base of vanilla and warm sandalwood supports the scent well as it mellows further, and lends an almost addictive quality to the dry down.
It's perfect for every day – fresh and elegant, too, not the least bit pushy! The fragrance is all about soft, subtle sensuality; a skin scent that isn't overtly sexy or ostentatious, but rather relaxed and charming. Therefore, Eau de Lacoste is currently my constant companion for every occasion. Often it is the case that the smell dissipates quickly, this is absolutely not the case. Eau de Lacoste satys on my skin for a very long time, it becomes softer and lighter with time, but even after a long day is the scent still discernible. The scent is even more durable,if you combine it with the matching body lotion .You can smell that it is a high quality perfume. I also think it suits any age.
The pursuit of refined simplicity also follows the bottle design : simple yet perfectly round, perfectly clean and modern. It is actually a real eye-catcher. The round shape is reminiscent of a tennis ball.There are subtle, feminine details that give the bottle its elegance, like the cap with the petit piqué fabric of Lacoste polo shirts, plus an apricot colored cotton tape with a Lacoste label. It's a looker.
Hollywood darling Amy Adams was chosen for the Lacoste fragrance campaign. The actress embodies sporty lightness, natural sensuality and elegance – just like the legendary fashion label. With three Oscar nominations, Amy Adams has earned her reputation as a star . Her down to earth nature, strong work ethic and refreshingly natural look make her the perfect candidate to represent this elegant fragrance.Eau de Lacoste is a very likeable, easygoing, easy to wear perfume that would be ideal for daytime use, particularly in an office say, as it's subtle, fresh and a crowd pleaser.
A.