Actress Eiza González stars in Louis Vuitton On The Beach Fragrance campaign lensed by fashion photographer Thomas Whiteside. In charge of hair styling was Renato Campora, with makeup from beauty artist Kate Synnott, manicure by Betina R. Goldstein, and body point by David Gilmore.
It opens with brightness and becomes a caress…Yuzu creates that brilliance. – Jacques Cavallier Belletrud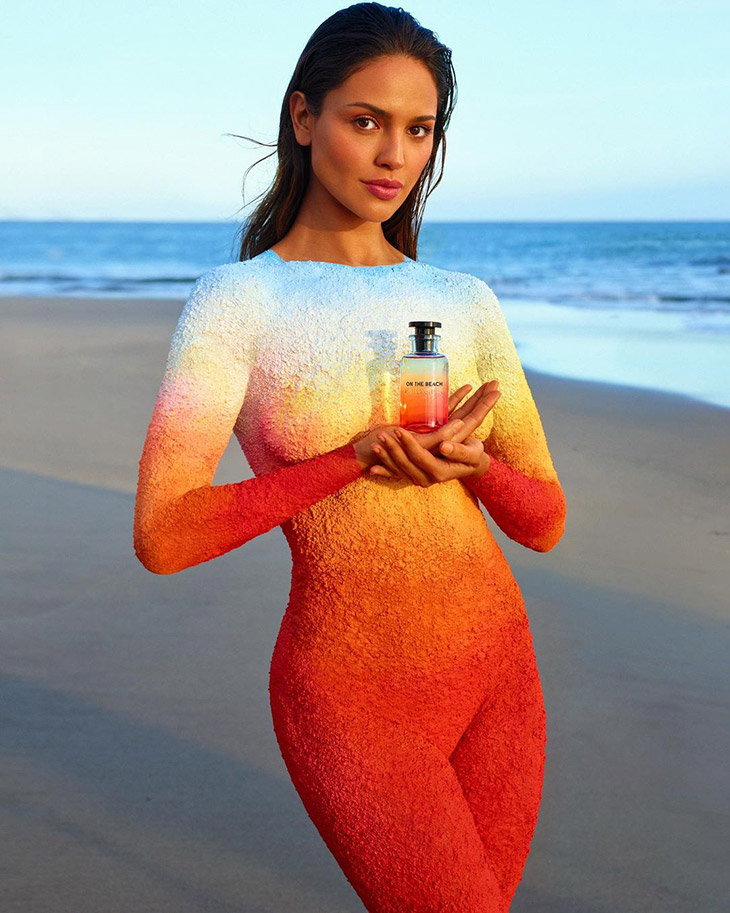 Luxury house Louis Vuitton presented their latest, California inspired, On The Beach Cologne Perfume, that merges spontaneity of colognes with the sophistication of perfumes, made by perfumer Jacques Cavallier Belletrud. Multimedia artist Alex Israel created the bottle inspired by his hometown Los Angeles.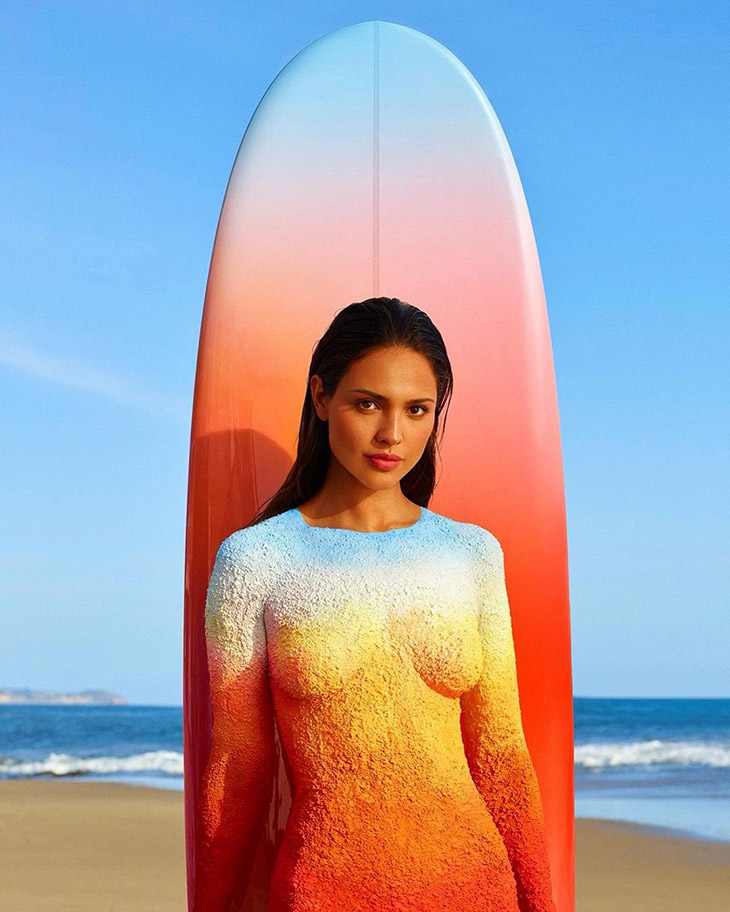 "Starting as a lively note that sweeps into an explosion of freshness, the brightness of yuzu, a rare citrus from Japan is a burst of bliss on the skin. The fragrance unfolds revealing the sun-drenched orange essence of neroli. Thyme, rosemary, pink pepper, and cloves add sandy notes of aromatic herbs to perfect the olfactory landscape, and finally, a veil of cypress brings woody shade to create a pure summer ambiance." – from Louis Vuitton