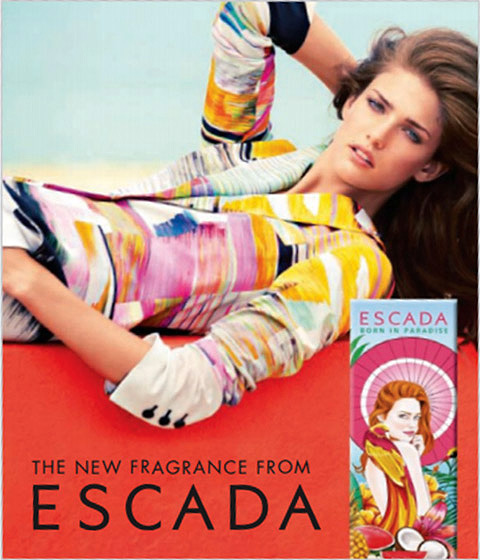 Escada has launched a new, limited edition summer fragrance for 2014 – Born in Paradise.
Escape from the daily reality into a paradise world. Inviting, easy living… Born in Paradise is an invitation to fly freely and absorb the nectar of lush sunny nature. BORN IN PARADISE is a delicious fusion of exotic fruits and luscious notes that delight the senses of Green Apple, Guava, Watermelon.
The fragrance is available as 30, 50 and 100 ml Eau de Toilette with 150 ml body lotion.
Source: Macy's