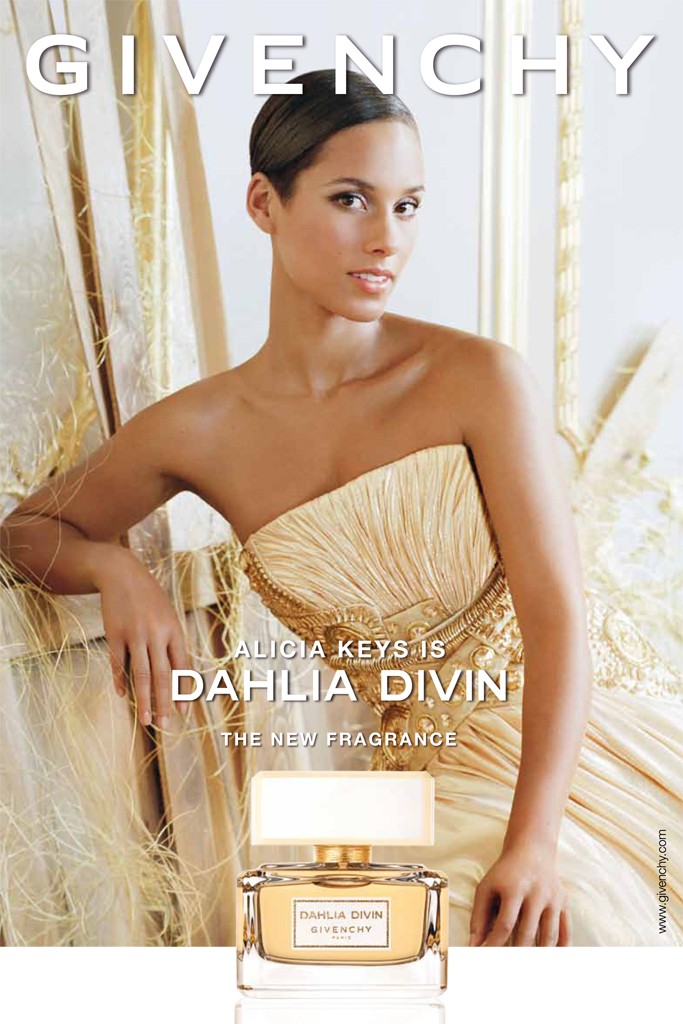 Songstress Alicia Keys becomes the stunning new face of Givenchy Dahlia Divin Fragrance, in charge of the images behind the campaign was legendary fashion and art photographer Tim Walker. 
Keys was in safe hands for her first ever beauty campaign, shooting with one of the greatest photographer names today. The face of the new Givenchy fragrance, is not only a singer, but also an actress (known for roles in The Nanny Diaries and The Secret Life of Bees), and also a creative director behind a number of projects. Riccardo Tisci the designer behind the french label has personally selected Ms Keays for the role, whose also her close friend.

"Spiritually we're a lot alike. The fashion world can make you a little soulless. So when I met him, it was nice to see that he's really soulful. He did this awesome thing with me on the 10th anniversary of my first album. We did four intimate shows with just me on the piano, and he designed the look for them. It was heavy metal — everything of his is just really heavy, but it was supercool. As time passed, came to fruition. I love what Givenchy is about. Givenchy is this timeless, chic, but very strong woman, but with an edgier, almost street feel. I love that she's raw, but she's powerful — and that's who I believe I am, too. This scent is grounded, but still has a femininity that is very earthy, and I love that. As women, we are very diverse — but strong and passionate." – Alicia Keys for WWD.