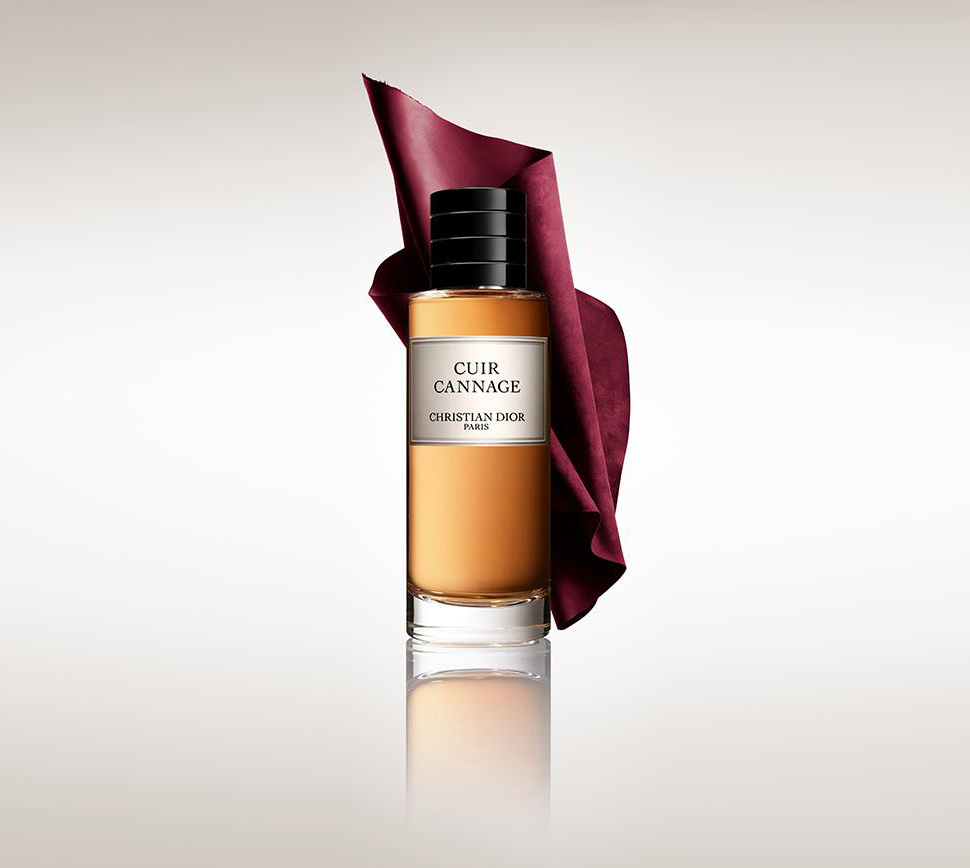 Coming from La Collection Privée by Christian Dior is a new unisex fragrance launched earlier this summer by the famed french maison. In charge of the formula behind Dior's sophisticated new perfume was the famed perfumer François Demachy. Leather as the dominating scene is accompanied by floral notes of a lipstick, the metallic freshness of a keyring, and the lingering smell of tobacco. All in the sentiment of women's Dior bag.
"With Cuir Cannage, I wanted to do a somewhat different leather. Starting with a classic perfumery leather and, in order to go further, trying to reproduce not only the smell of leather itself, but also that of the inside of a woman's bag" – from François Demach
Dior's new privee collection additions accompanies the family of already popular scents.
Opening the pure and graphic Cuir Cannage bottle is like opening a woman's handbag. One inhales with delight the subtle perfume that escapes: one of leather, woody and floral all at once, resolutely sensual, seeming to contain within it the aura of the savoir-faire of the leatherworking artisans who stitched the iconic Dior cannage motif on the handbag with extraordinary finesse. It's also about the personal secrets contained within, which suggest the feminine personality that carries it: the floral notes of a lipstick, the metallic freshness of a keyring, the lingering smell of tobacco. In this new fragrance, François Demachy has revisited one of the main accords of classic perfumery: leather. Here we find the woody and burnt notes traditionally associated with it, with notes of cedar, birch, vetiver and juniper, contrasting with the fruitiness of orange flower. – from DIOR