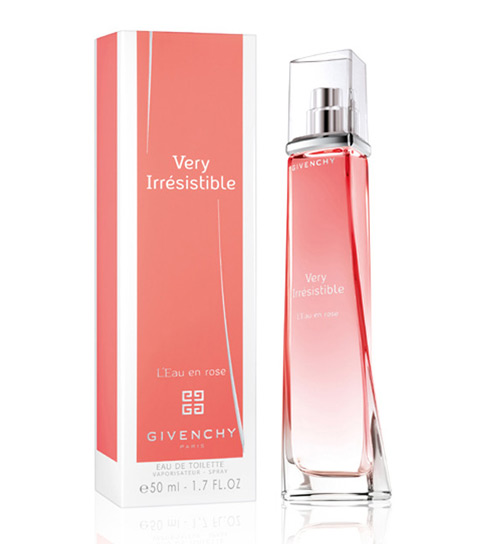 Givenchy is launching a new version of their popular Very Irresistible fragrance in Spring 2014 dedicated to the main ingredient of the perfume – Givenchy Very Irresistible L`Eau en Rose.Very Irresistible L'Eau en Rose is equally suitable for cold days and hot summer nights, conceived as the ultimate fragrance for women, universal and suitable for any occasion.
The composition is bold and bright with pronounced notes of roses on the background of musk. Juicy and fruity blackberries surround the heart of rose, giving it liveliness and sparkle, while a gentle cloud of cotton-like musk gives tenderness and sensuality in the base.
The fragrance will be available as 30, 50 and 75 ml Eau de Toilette.
Source: Fragrantica