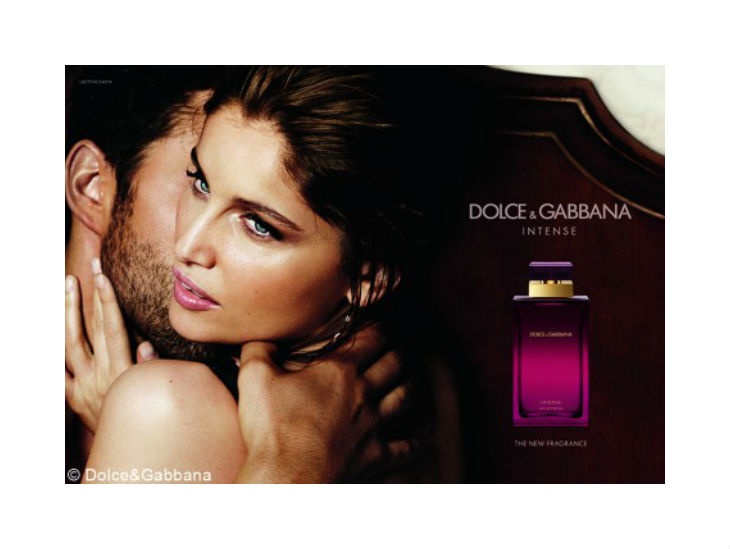 Laetitia Casta became the face of  Intense by Dolce & Gabbana, the new fragrance from the Italian brand which will be released in September 2013. Captured by photographer Mario Testino, Laetitia Casta hypnotizes with her fresh faced, tanned complexion, luscious  lips and cat eyes.
"Laetitia Casta is the perfect embodiment of the Dolce & Gabbana in all its facets: each of them is intense. ", Domenico Dolce and Stefano Gabbana
The fragrance itsef is a variation on 2012′s Dolce & Gabbana Pour Femme. Subtle top notes of neroli and green tangerine, orange blossom and tuberose blend with base notes of sandalwood  and marshmallow in a daring but successful combination. As explained by the designers: "A powerful force is deep in the soul of  Dolce & Gabbana: it is a power and passion of a sensual intensity. And when this force comes alive is when Intense comes into play. "
Dolce & Gabbana Intense will be available in 25 ml Eau de Parfum.
Source: Elle.fr