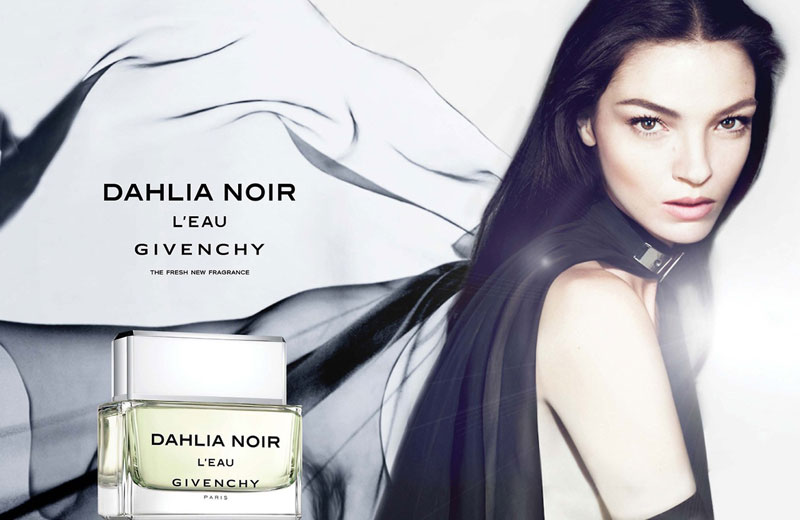 Givenchy presents Dahlia Noir L'Eau in spring 2013, a refreshing version of the Dahlia Noie perfume from 2011. This perfume line embodies a mysterious and unusual woman as well as an imaginary flower that combines dark danger and tenderness, purity and sensuality.
Givenchy muse Mariacarla Boscono fronts the campaign in an image photographed by photographer duo Mert & Marcus. Dahlia Noir L'Eau is more vivid, livelier and more fresh scent than the original, but it is still elegant and sensual. Top notes are cool crystal citruses and neroli, which lead to the floral heart of rose petals. The base consists of patchouli, cedar and musk.
The fragrance is available as a 50, 95 and 125 ml Eau de Toilette.