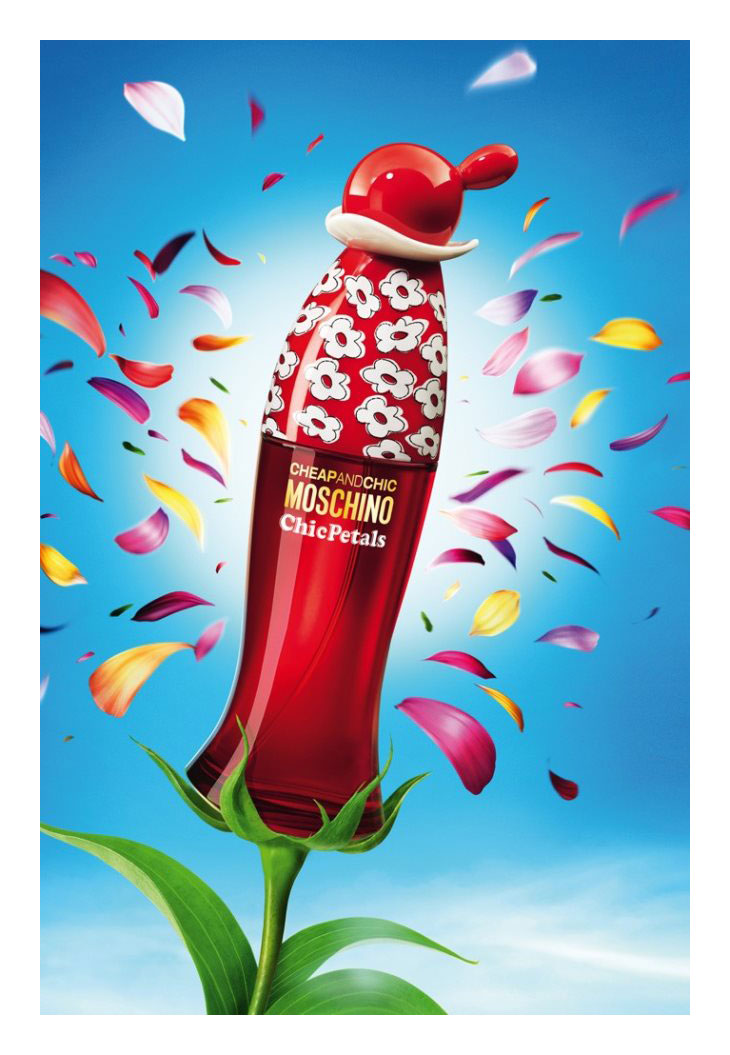 Moschino are launching a new "cheap & chic" fragrance aimed at a younger audience, called Chic Petals.
It is described as bright floral-fruity explosion of intense flavors. The fragrance expands the Cheap & Chic scent collection inspired by cartoon character Oliva Oyl, which includes the following perfumes: Cheap & Chic from the 1995, L `eau Cheap and Chic from 2001, Cheap & Chic I Love Love from 2004, Cheap & Chic Hippy Fizz from 2008 and Cheap & Chic Light Clouds from 2009.
The composition, developed by perfumer Guillaume Flavigny, is  described as being generally unpretentious in its stylings.
The eau de toilette opens on pomegranate, wild strawberry and ginger; the heart features gardenia, water lily and red orchid petals.The dry down has Hinoki wood, musk and Italian iris.
Chic Petals comes in a bright red bottle with white flowers. It is available as 30, 50 and 100 ml Eau de Toilette with an accompanying collection.