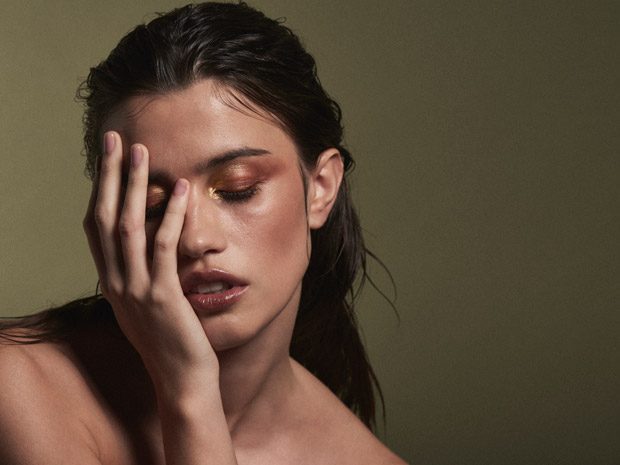 Being insecure isn't a fun way to live and will eventually take a toll on your mental health and self-confidence. What you can do is review practical techniques for how you can overcome your physical insecurities and learn to love yourself again.
Avoid wishing you looked a different way and instead embrace what's already beautiful about you. Be willing to make certain lifestyle modifications that you know will lift your spirits and help you to feel more beautiful. Stay positive and be aware of your self-talk, so you don't make the situation worse and end up feeling down about yourself.
Read more tips from our BEAUTY SCENE editors after the jump:
1. Make A List of Attributes You do Like
It's always a wise idea to remind yourself about all you do have going for you and what you do like about yourself. Sit down and make a list so you can review it often and see for yourself how beautiful you truly are, both inside and out. Focus on what physical attributes you find attractive about yourself, dress for your body type and take care of yourself so you always look and feel your best.
2. Meet with A Doctor who can Help
There's nothing wrong with seeking a professional opinion to help you overcome your physical insecurities. Meet with a doctor who can help and see if you're a good candidate for cosmetic surgery. Do your homework because you want to work with a facelift surgeon who you know will deliver the results you desire and won't cut any corners. Most cosmetic surgery doctors specialise on a specific area of the body. For example, if you are insecure about the shape of your nose then seeing a rhinoplasty specialist is the best approach, and if it's your eyes you want to change, then going to speak to a blepharoplasty specialist is recommended.
3. Change what's in Your Control
Although you're born a certain way that doesn't mean you can't modify or alter what you've been given. For example, eat healthy meals, exercise regularly and talk to your hairstylist about changing your look. Determine what is and isn't in your control and then take actions that will allow you to look and feel more beautiful. Instead of complaining, identify what's in your power that you can change and start setting goals you want to achieve regarding your appearance.
4. Surround Yourself with Supportive & Positive People
The last situation you want is to feel insecure and then also have to be around people who make you feel worse. It's in your best interest to surround yourself with positive and supportive people who lift you up. Make time for those who you find encouraging and remind you how beautiful and talented you are and stay away from those who are rude and condescending. Don't be afraid to open up to close friends and family members and discuss your insecurities so they can help you work through them.
Conclusion
Take advantage of these suggestions for how you can turn your attitude around and feel better about yourself. Overcome your physical insecurities by putting these tips into action in your life. Do more of what makes you feel good about yourself and try to focus less on the negative to help you improve your self-esteem.
All images from our online exclusive story beautifully captured by fashion and beauty photographer Bruno Baptista for Beauty SCENE