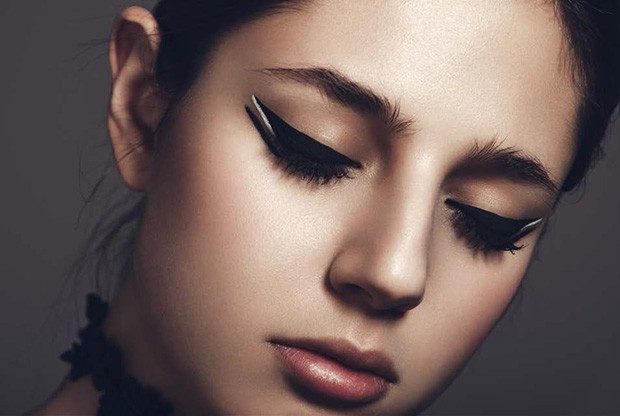 Applying eyeliner is a pretty frustrating task, but it's a necessary step if you want to up your makeup game. Even seasoned beauty veterans have to be very meticulous when handling eyeliner. This is because this item has a fine tip that is often used on the delicate areas around the eyes.
Also, maintaining the sharpness of traditional eyeliners can get pretty tedious. You'll have to sharpen the tip — sometimes even in the middle of applying the eyeliner — just so you'd get an even, consistent line. After that, you still need to deal with the pencil shavings. These small upkeeps can be time consuming, and they can also disrupt your concentration. No one wants that when they're right in the middle of applying their makeup.
Read more after the jump:

However, applying and retouching your eyeliner doesn't have to be this inconvenient every time. There's a tool called automatic eyeliner that can give you excellent lines without requiring you to do tedious tasks like sharpening and freezing.
What's an Automatic Eyeliner?
The "automatic" eyeliner is called as such because it doesn't require any sharpening. The pigment is encased in a plastic tube, which you can lift by simply pushing or twisting the built-in mechanism. Think of the automatic eyeliner as the mechanical pencil of the eyeliner world.
Why Should I Get One?
If you need to free up space in your beauty bag, then you have to replace your old pencil eyeliners with an automatic one. This way, you won't have to bring a small sharpener with you wherever you go. If you feel that the day is too short for you to devote a lot of time to putting on eyeliner, then an automatic liner is also for you. With this in your bag, there's no need to spend precious minutes just to sharpen the eyeliner's tip. Also, the automatic eyeliner doesn't produce shavings so there's no trash to take care of and there is less chance of leaving a stain on your counter or desk.
One of the best qualities of the automatic eyeliner is how convenient it is. Apart from fitting inside any purse you own, the eyeliner comes in either disposable or refillable casing. First-time users or those who are curious about the product can buy disposable automatic eyeliner and test its overall feel. If you don't like it, use it all up and throw it away. If you think the product is a godsend, however, you can save money by ordering refillable automatic eyeliners. Several cosmetic companies offer refillable ones at a reasonable price. By using this product, you can save money and create less waste without compromising your beauty habits.

How Do I Use It?
An automatic eyeliner may look and feel like any ordinary eye pencil, but it provides better results. A lot of automatic eyeliners are long-lasting, waterproof, and buildable, and they are designed to glide easily. In spite of this, you shouldn't be complacent when using this product because you can still make mistakes. To ensure that you're getting the best out of the eyeliner, follow these simple steps:
Step 1: Getting the Eyeliner Ready
Don't get too excited when you're using the eyeliner for the first time. If you accidentally twist the pigment too far, the stick might snap during the application. You don't have to be exact when measuring the tip, but be sure that you get 1/8 of an inch of the actual makeup out of the tube.
Step 2: Warm It Up
Take the eyeliner and rub it on the back of your hand. Warming up the cosmetic does two things: make the eyeliner flow cleanly over the eyelid, and bring the product to a smooth point. Usually, newly opened automatic eyeliners have square tips.
Step 3: Close Your Eyes Gently
Planning to line the top of your eyelid? Close your eye gently and apply the eyeliner. Don't close your eyes shut because the creases on your lids might get in the way of the line you're trying to make.
Step 4: Hold It like You Would an Ink Pen
Mark your lash line with dots. There might be a few gaps when using the makeup for the first time so fill them in. Repeat this step on the other eyelid.
Step 5: Smudge
Finally, using the smudger at the end of the eyeliner, smudge the dots you made along your lash line.
Having an automatic eyeliner in your everyday beauty kit will surely improve your makeup and eyeliner game. With this tool, you'll not only save time and money, you'll also be more ready to take part in the latest makeup and beauty trends.
Images from Edgy Geometry by Daniel Scheel for BEAUTY SCENE