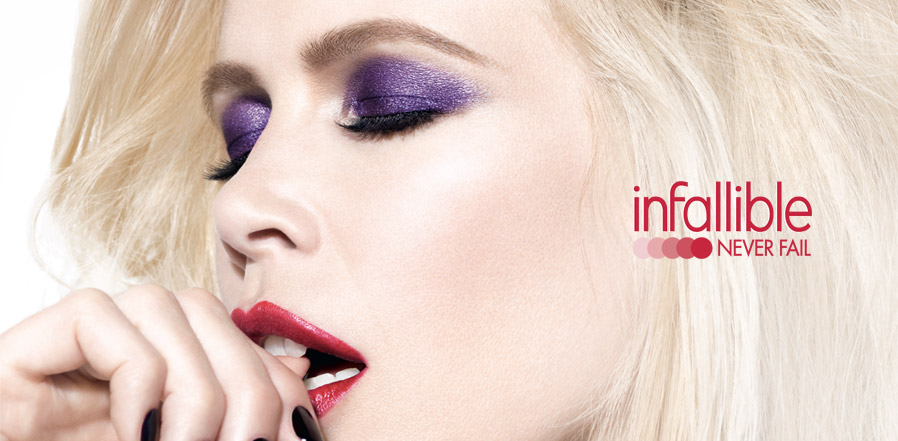 L'Oreal Paris are extending their Infallible range with the release of their new Infallible 2-Step Longwear Lipstick , that features a unique moisturising formula in a two-step process. The Longweark Lipsitck uses hyaluronic gel to keep lips; smooth, hydrated and colour resistance that doesn't fade in a super easy way.
The hyaluronic gel features high-intensity pigments and illuminating balm that gives 24HR* colour and 24HR* comfort for a 24HR* just-applied finish (via self evaluation on 61 subjects). I don't wear lipstick for 24HRS so I can't comment but it does add a protective coating over the gloss when you use the moisture balm after applying the liquid base coat that gives you a mattifying look and feel.
Available in 14 colours: Blossoming Berry 109, Incessant Russet 312, Timeless Rose 110, Stay Framboise 403, Permanent Blush 111, Coral Constant 404, Invincible Sable 113, Orange Extreme 406, Flawless Fuschia 121, Resolution Red 505, Lasting Mauve 208, Red Infallible 506, Violet Parfait 209 and Continual Crimson 510.
The face of the campaign is top model Claudia Schiffer.
Source:
Sassy Sam Blog