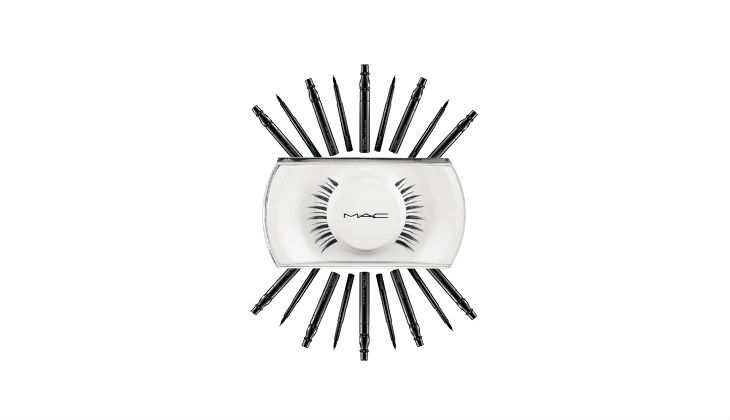 MAC Cosmetics
has launched  its Summer 2013
Lure of the Lash
 Mini Collection, consisting of  3 new products.
Lengthen lashes with number 7 Lash, line with Penultimate Eye Liner and define with False Lashes mascara – three iconic fan favourites essential for creating a classic M·A·C eye.
Penultimate Eye Liner 
A liquid pen-style liner that provides the ultimate precise, bold line in a rich, deep carbon black shade. Goes on fluidly, in one steady stroke, to style any fashion of eye line.
False Lashes Mascara 
Fashionably false in look, but honestly real, this mascara's key benefits of volume and curl are matched by a dramatic end look. The unique edge: the ultra-thickening formula in combo with the plush-'em-up action of its unique double-lush brush.
7 Lash 
Natural length. Everyday glamorous. M·A·C Lashes are handmade to exact specifications. Each pattern and design is perfectly shaped and arranged to give a striking effect, whether the look is natural or dramatic. Available in a variety of shapes and densities. If properly cared for, lashes can be reshaped or adorned if desired.