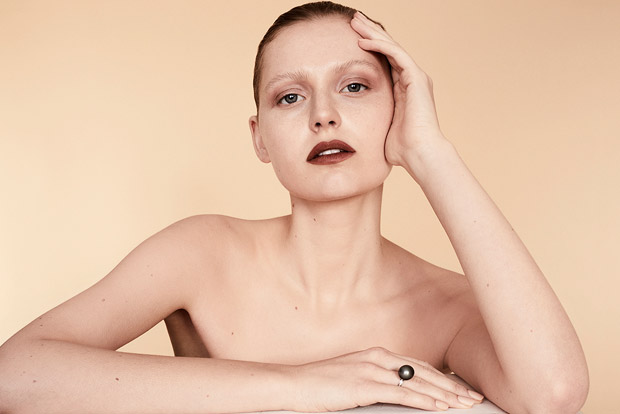 For many of us, we don't feel ready to set one foot out of the door without having our face makeup on. You may already have a routine that you've been wearing for a decade that works for you, or you may still be searching for the holy grail products that help you feel pulled together and confident. With the natural look in, that doesn't mean we're all going sans makeup completely.
The art of looking like you're wearing hardly any makeup when you've got a full face on is one that takes some trial and error, but your hard work pays off once you've mastered it. If you're ready to ditch your full bag of multiple products and only own the essentials, keep reading for a list of all the makeup essentials you'll need to pull off a natural look in minutes.
Tinted Moisturizer + SPF
We all know the importance of incorporating SPF in our skincare routines year-round. The skin on your face is highly delicate and more prone to damage from the sun's UV rays. However, finding an SPF that doesn't make you shine can be difficult if you have combination or oily skin. Opting instead for a tinted moisturizer that contains SPF is the easiest way to go. Get coverage for any discoloration to even out skin tone, plus the benefits of SPF; it's simple in a multi-purpose product like a tinted moisturizer that contains SPF.
Mascara
If you ask most women what one beauty product they would bring if they were stuck on a deserted island, the answer will overwhelmingly be mascara. Eyes are the window to the soul, so they say, which means making your eyes pop is a priority to virtually everyone. Thankfully there are so many types of mascara to choose from, so you can tailor the product to your individual needs. Non-clumping, lengthening, volumizing and more, there's mascara out there for everyone. Don't be afraid to play around until you find the one that works best for you.
Eyeshadow
Whether you go with a liquid eyeshadow or a powder, throwing on a layer to your lids can make a world of difference in your appearance. Depending on your mood, you can use eyeshadows to change your eye shape, deal with lid issues like hooded lids, or play with fun colors. Some shades of eyeshadows can even be used to fill your brows in a pinch, making them an easy essential to your minimalist makeup bag. Even though you're going for a natural look, a small amount of eyeshadow used in the right places can be almost undetectable and achieve the results you're looking for.
Lip Color
You might think only lip gloss or chapstick should be used when going for the natural look, but this is far from the case. The color of lip stain you'll use will depend on your skin tone and what compliments you, but a lip color pulls your look together and gives a more youthful appearance simultaneously.
From a blush color, nude to browns, there are a myriad of natural lip stains out there, and you may want a couple of different shades to complete your natural look depending on the time of year and your skin tone. Lip colors in neutral hues make your beautiful lips and teeth stand out when talking to people, making them a must-have no matter how simple your makeup routine.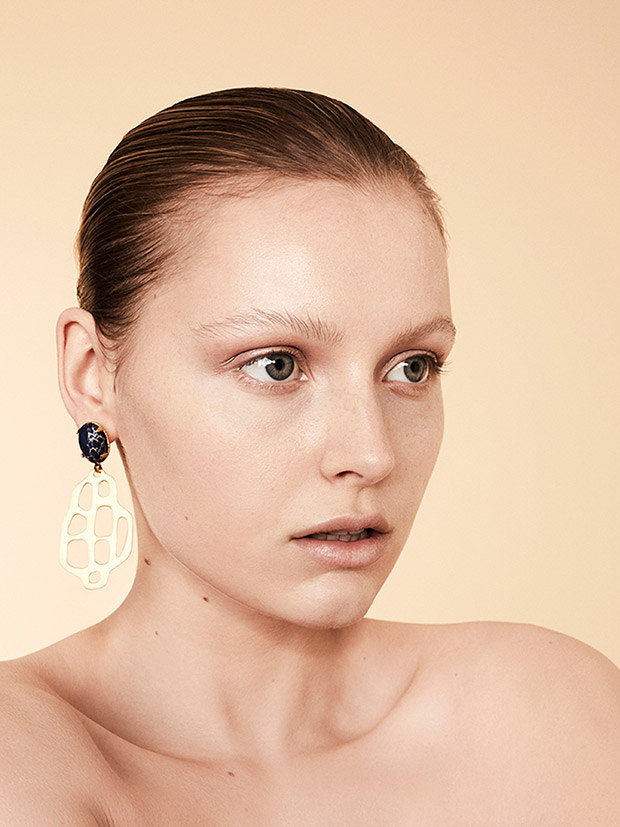 Blush
Let's face it; not everyone has mastered how to contour their face. And, even if you have, you may be over it or searching for ways not to spend so much time on your makeup and still look pulled together. Whether you're ditching contour or just skipping it, you still want to add some dimension to your face and show off those cheekbones. An easy way to accomplish that is with a simple blush. While powder blushes work, you can get things done quickly with cream or putty blush and control the outcome easily with your fingertips.
So there you have it – you can be ready to greet the day with just five products. Of course, part of pulling off a natural look is taking great care of your skin, hair, and teeth and showing off your hard work by merely accentuating your natural beauty. And, the best thing you can put on each day is a positive attitude. Now, get glowing!
Images from BEAUTY SCENE EXCLUSIVE: Emily Butcher by Seb Winter – See the full story here