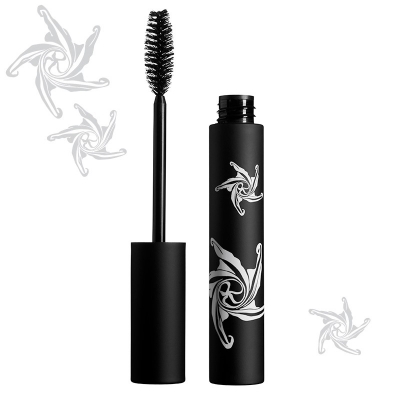 Rouge Bunny Rouge unveiled a new shade of Megaplumes Dramatic Lash Mascara in Oxblood Panache. The deep red shade is the latest addition to the cosmetics brand's mascara collection and is available from March 2013. Read the rest of the entry after the jump.
Influenced by the magnificent megaplumes, Dramatic Lash Mascara achieves the same impressive effect of false lash extensions, delivering full, thick, long and perfectly curled lashes to all who covet a mesmerising gaze. Graduating curves of strong, hollow fibres spiraling around the classic maxi-brush, gently and evenly sweep colour over every single lash without clumping. Even more difficult to reach, short lashes can be given perfect volume and curl. With colours borrowed from a submerged cosmos, adorn lashes with the abyssal hues of ox-blood or carbon black. Embrace effortless glamour as lashes are coated with a film that's strong yet supple.
The addition of a natural jellifying system gives superior flexibility and the brilliant filmogen complex brings a lasting shine. Panthenol strengthens and restructures, while its non-stop moisturising action nourishes and prevents breakage. Fabulous lashes that are water resistant, smudge-proof, fade-proof and transfer-proof, last throughout the day. For a stunning, impeccable and sophisticated look, suitable for contact lens wearers and those with sensitive eyes, Megaplumes mascara ensures you assert a darkly beautiful persuasion.