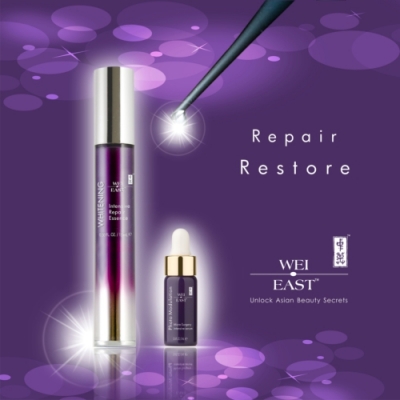 The month of February marks the great expansion of WEI Beauty, the Asian skin care line that combines the power of ancient Eastern herbal remedies with modern Western technology.
Wei Brian , WEI Beauty's vivacious creator and herbal beauty expert continues to cultivate skincare products that repair, restore, and rejuvenate skin by using mother nature's most powerful herbs. From pioneering the Color Correcting (CC) Cream craze in the U.S., making traditional Chinese herbal skin care easily accessible to women everywhere through the line's popular US retail partners Sephora, beauty.com and HSN, to taking the brand back overseas with the nationwide launch of WEI Beauty and Wei To Go Beauty at Sephora China locations, WEI Beauty is taking the beauty world by storm.
As a true authority on herbal skin care, and coming off the heels of the popular Asian skin care influence in the U.S. with the BB and CC Cream sensations, WEI Beauty is quickly becoming a trusted "beauty staple" in women's skin care regimens in the U.S. and abroad. "For years it has been my passion to share my remarkable Chinese beauty secrets with the world," said Wei Brian , creator and president of WEI Beauty. "I am thrilled that our eastern remedies have now expanded to a network of retail doors on both continents!"
SOURCE WEI Beauty