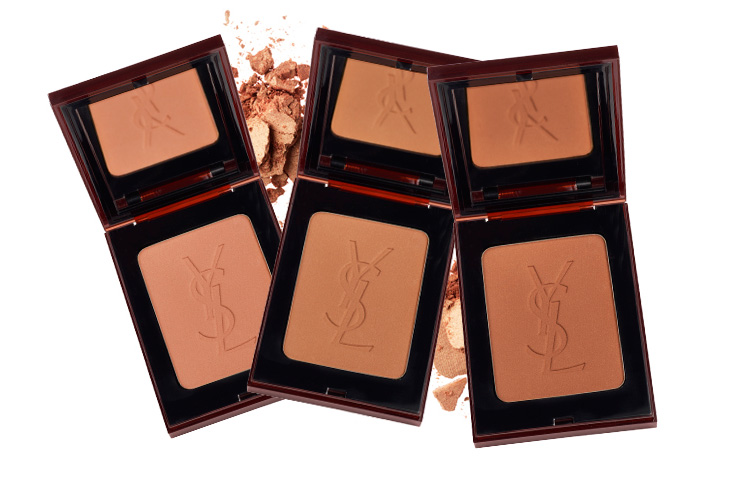 Summer 2013 heralds a new era for YSL Beauté. Since launching in 1968, the brand's Saharienne bronzers have built a reputation as a go-to cult classic, and this summer they get even better: the season brings the launch of Terre Saharienne 2013, three new formulas with a radiant matte finish.
"With its ultra light, satiny texture, it mattifies while at the same time providing lots of radiance," said Lloyd Simmonds, creative director of makeup for Yves Saint Laurent Beauté. "I wanted to wrap the YSL woman in light [and give her] the essential 'sun kiss' that beautifies without altering the skin's natural luminosity."
The three shades (Terra Amber, Terra Ochre, and Terra Tan) contain a special combination of mica particles coated in amino acids that help absorb perspiration and oil, leaving the skin with a desirable luminous, soft, and shine-free effect.
Source: Elle.com