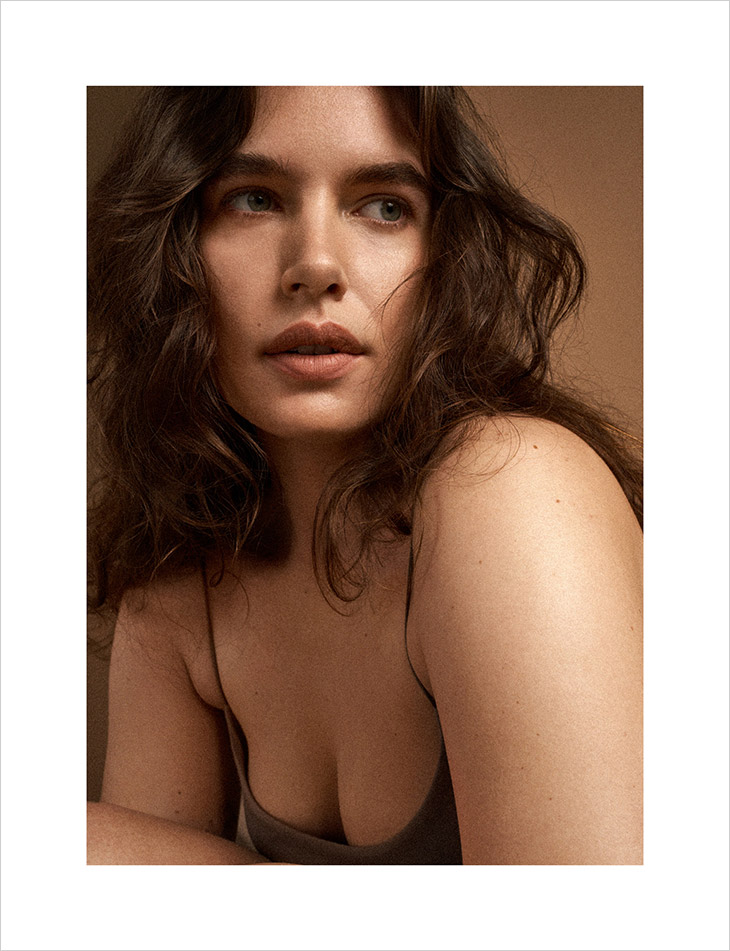 What do you notice when you sit down to read a fashion magazine? Ladies who are tall and unrealistically skinny. Except for a handful, it's the same in practically every publication.
The view of the perfect body size, shape, and aesthetic has evolved over time and varied among civilizations. Throughout human history, beauty standards have been immensely widespread, and they continue to have a significant impact on everyday contact, the media, and the economic world. They decide what is "attractive," including bodily form, face proportions, height, and weight.
How has the modeling game changed over time? Is there still a considerable way to go in terms of the model's appearance, treatment, and perception? In this article, we take a detailed look into how the beauty standards in the modeling profession have evolved with time.
Let's get started!
"Perfection" Through History
Modeling has always been an enticing component of the fashion business, from the rise of fashion models in the 1990s to the Instagram models of today and everything in between. The concept of the ideal body has historically altered and varied among civilizations thanks to social media and the body positivity movement.
Let's take a look at the evolution of beauty standards over time:
In the early 1990s, the beauty standards for models in the fashion industry were primarily focused on tall, thin, and white physical appearance. Models were expected to conform to a specific body type and size, with measurements often falling within the range of 34-24-34 inches for bust-waist-hips.
Additionally, models were expected to have symmetrical features, clear skin, and a youthful appearance. Photoshopping and retouching techniques were not as advanced as they are today, so models were also expected to have perfect skin and hair.
In the early 2000s, the standards for body measurements were similar to those of the 1990s. However, there was a growing awareness of the need for greater diversity and inclusion in the industry, with more models of color and different body types starting to appear in fashion shows and campaigns.
Today, the beauty standards for models in the fashion industry are becoming more inclusive, with a focus on diversity in terms of race, size, age, and ability.
In terms of body size, there is a shift towards more natural and healthy body shapes, with an emphasis on promoting models of all sizes, including plus-size models. There's also a push for more realistic and attainable body ideals, rather than the ultra-thin standards of the past.
Additionally, there is more representation of models with disabilities and different abilities, and brands are increasingly looking to feature models with a range of skin tones and ethnicities.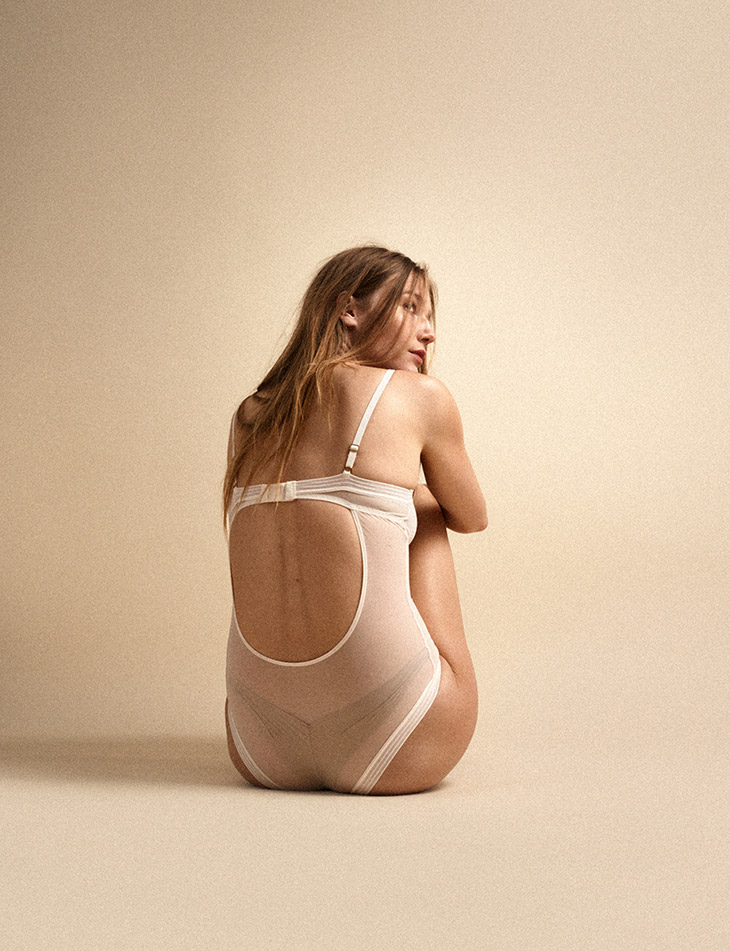 What Has Caused the Change?
The change in beauty standards in the modeling industry has been caused by a combination of factors. One major factor has been the growing movement for greater diversity and inclusion in the fashion industry. This has been driven by calls for representation and visibility for marginalized groups, including people of color, plus-size individuals, people with disabilities, and older models.
Another major factor has been the rise of social media, which has enabled more diverse voices and perspectives to be heard. This has led to increased pressure on the fashion industry to be more inclusive and to feature a wider range of models.
Additionally, there has been a growing awareness of the negative impact of traditional beauty standards on mental and physical health, with many people speaking out against the promotion of unrealistic and unattainable body ideals. This has led to a shift towards promoting more natural and healthy body shapes while also embracing those willing to undergo plastic surgery to attain their ideal bodies, especially with the rise of the female plastic surgeon.
Finally, the influence of "body positivity" and "self-love" movements, which encourage individuals to embrace their unique characteristics and reject societal pressure to conform to certain beauty standards, has also played a role in changing the beauty standards in the modeling industry.
What's the Future of the Modeling Industry?
It is difficult to predict exactly what the future of the modeling industry will be. However, the trend toward greater diversity and inclusion will likely continue.
More and more brands, designers, and modeling agencies are recognizing the importance of representation and are making an effort to feature models who reflect the diversity of their customers.
Additionally, there will be more focus on promoting healthy and realistic body ideals, rather than the ultra-thin standards of the past.
Lastly, The use of technology will be more prominent and the industry will be more democratic.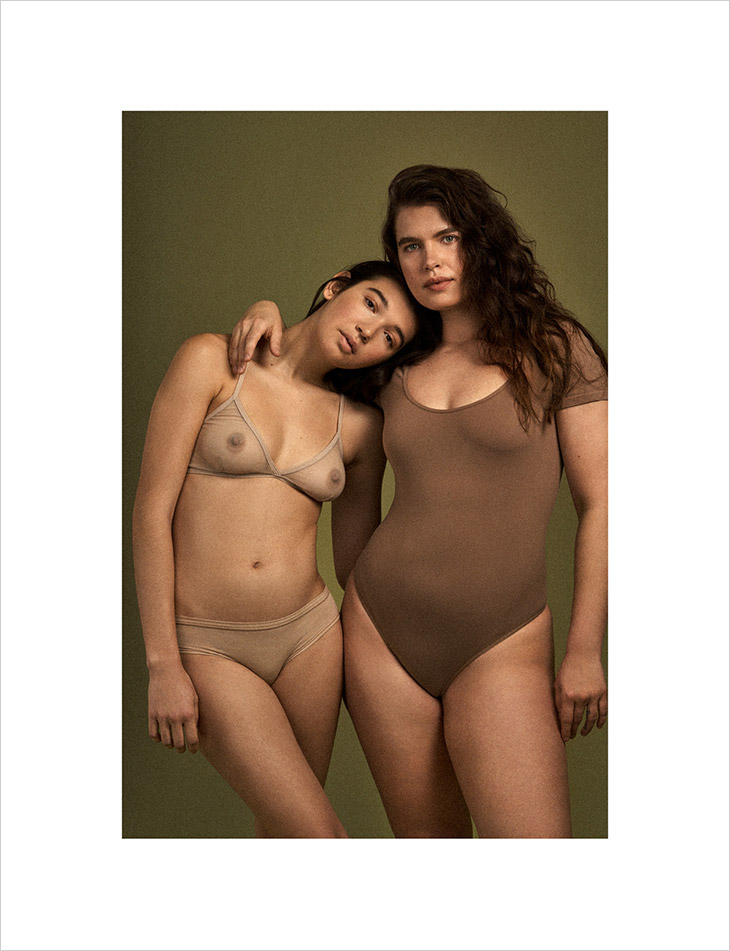 Are We Truly Diverse Yet?
We have certainly come a long way and it's undeniable that diversity has been considered in the modeling industry.  But, let's be honest, everything is conditional. You can only look a specific way as a plus-size model. You must have a distinct appearance if you are a black model. But what if you're both of them?
Of course, the path to change will be lengthy, and more dialogues will be necessary, but critics are not giving up on demanding diversity in the modeling sector.
Images from DSCENE STYLE STORIES: Body Beautiful by Saloni Agarwal – See the full story on DSCENE