Louis Vuitton just wrapped a spectacular runway show for its Pre Fall 2023 womenswear collection held in Seoul on the location of city's iconic Jamsugyo Bridge. The latest collection by Louis Vuitton's womenswear Creative Director Nicolas Ghesquière features makeup under the helm of the legendary makeup artist Pat Mcgrath and hair by Hair Stylist Duffy.
Louis Vuitton unlisted the director of Squid Game – Hwang Dong-Hyuk to help them on the creative site of the set design.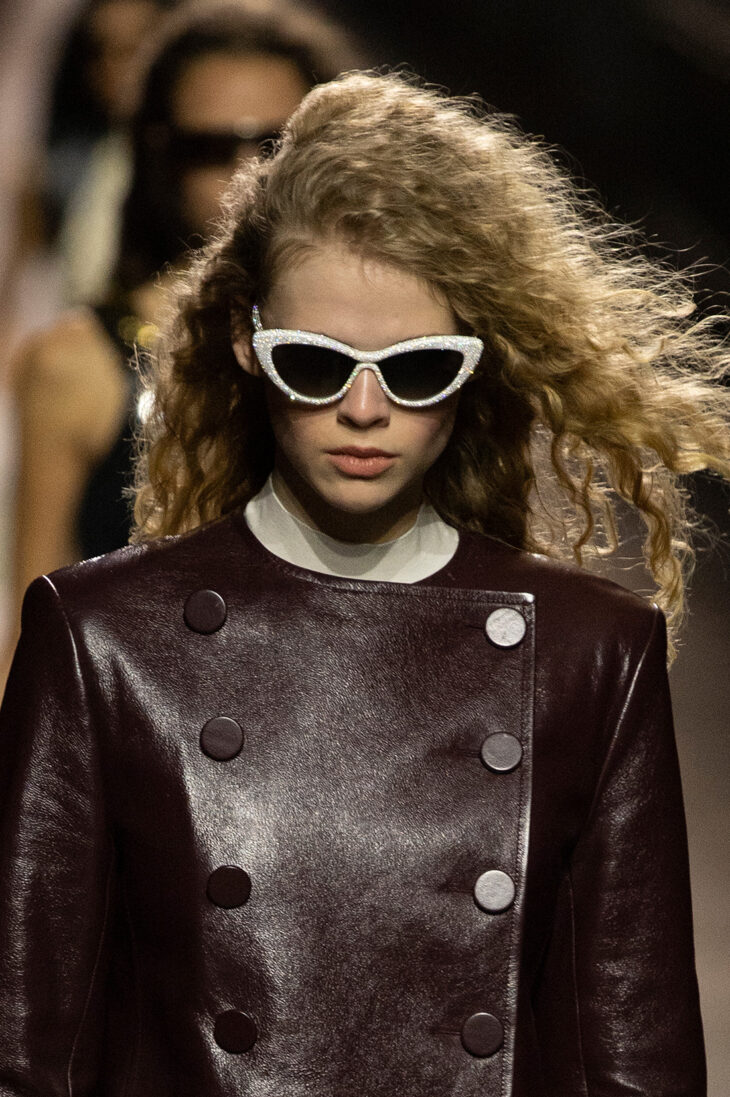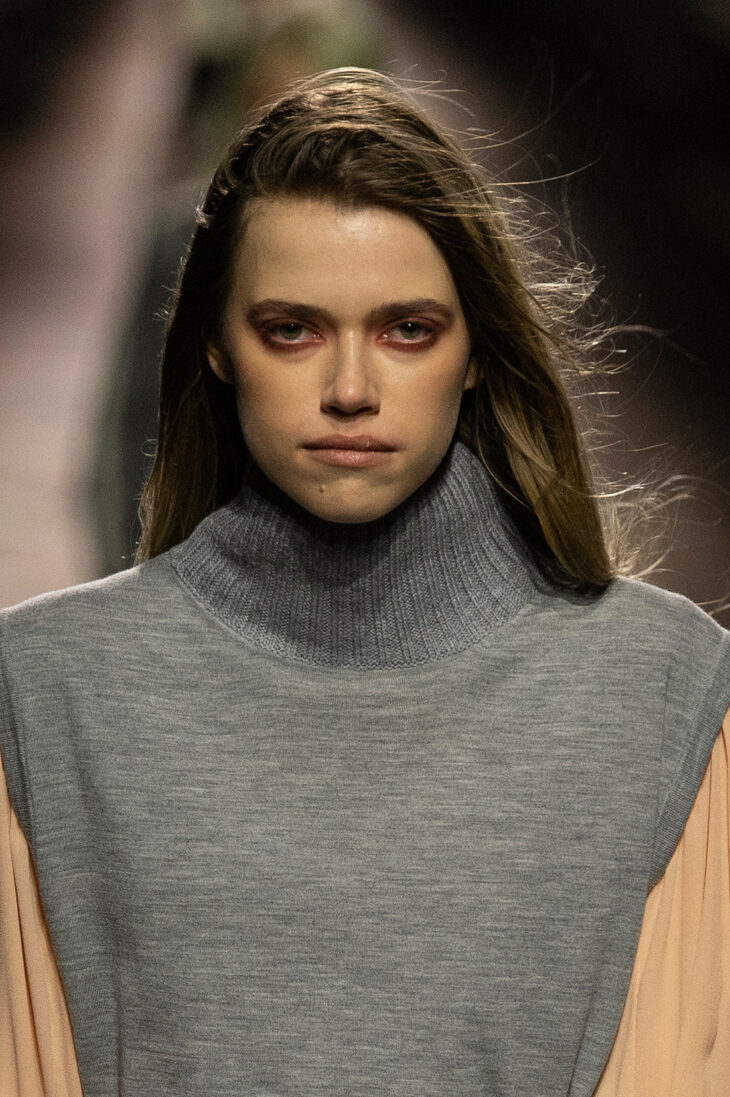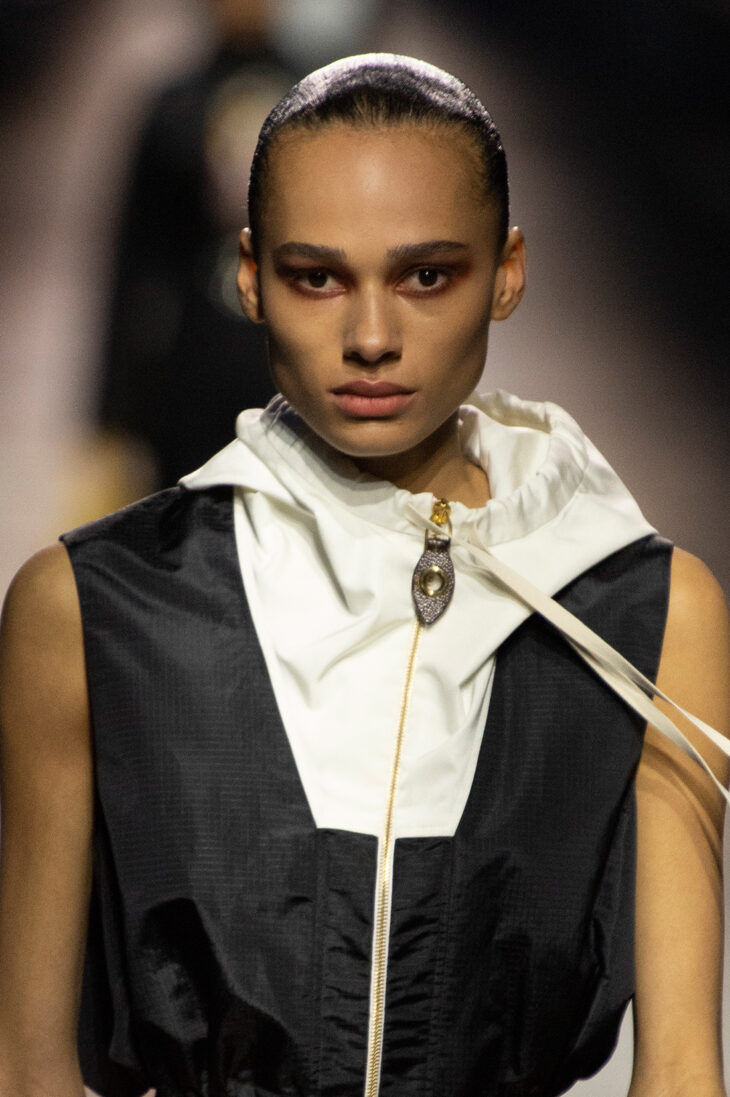 The runway makeup looks by Makeup Artist Pat McGrath while understated are bringing us to an evening look, while Duffy goes back to natural long hair for the windy runway show.
Discover all the hair and makeup looks from Louis Vuitton womenswear Pre Fall 2023 runway show in Seoul now live in our gallery:
Designer: Nicolas Ghesquière
Editor-in-Chief Marie-Amélie Sauvé
Hair Style Duffy
Makeup Artist Pat Mcgrath
Photo credit
Looks Pictures Giovanni Giannoni
Scenography Pictures : Hyun Jun Lee
Video by Mathieu Bréchoire
Scenography by Creative Advisor Hwang Dong-Hyuk
Casting Director: Ashley Brokaw
Actress opening the show: HoYeon Jung
Talent Walking: Lous and the Yakuza
Models: Alin Szewczyk, Annemary Aderibigbe, Anouk Smits, Apolline Rocco Fohrer, Ashley Radjarame, Capucine Clowes, Cheongsol Jeong, Chloe Oh, Chu Wong, Dohyun Kim, Emm Arruda, Feya Voishcheva, Fleur Breijer, Franziska Jetzek, Greta Oberwalleney, Hanna Felding, Hyunji Shin, Ida Heiner, Iman Kaumann, Jay Pak, JiHye Park, Kate McNamara, Kristine Lindseth, Masha Skokova, Mika Schneider, Minji Lee, Mona Tougaard, Nora van der Tuin, Oudey Egone, Qisi Feng, Sacha Quenby, Samile Bermannelli, Sarah Brown, Saunders , Seng Khan, Shuqi Lan, Songah Woo, Sora Choi, Tida Rosvall, Valentina Castro, Vilma Sjöberg, Wai Ki Chan, Yoon Young Bae
See all the runway looks from Louis Vuitton Pre Fall 2023 collection on DSCENE.