Buying your sportswear has now become that bit more interesting thanks to its increasing presence on the catwalk and in wardrobes, and none of this has to do with visiting the gym. The increasing amount of casual joggers worn out and about has signaled a new place for sportswear on the fashion spectrum, so how can you capitalize on this trend whilst staying within budget?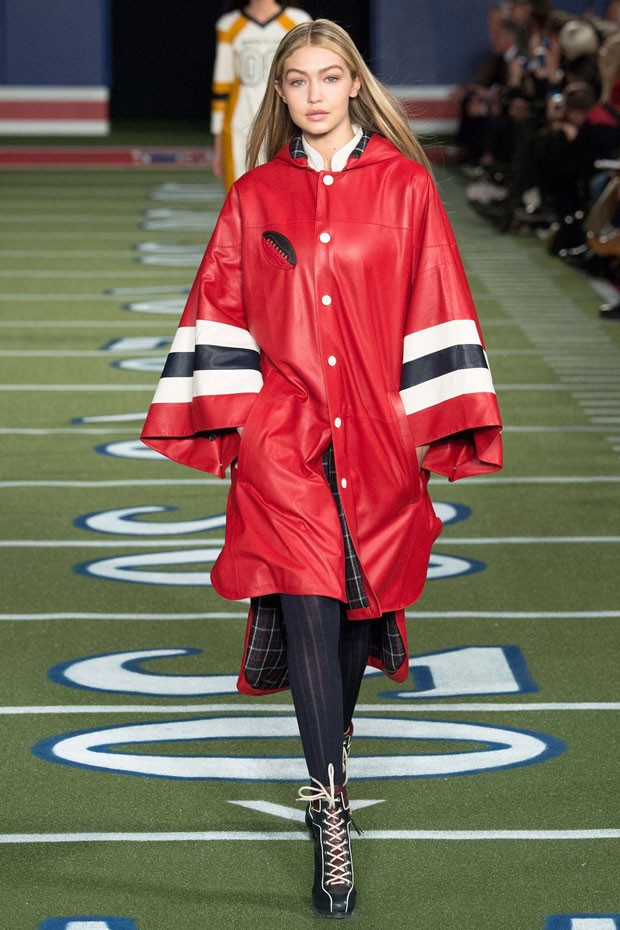 Sports brands as fashion statements isn't anything new, but now this trend seems to have moved beyond street style and into the wider fashion realm. A shinning example is the image at the start of our story coming from the Alexander Wang's collaboration with clothing giant H&M where the two houses created a heavily sports influenced collection. Of course, many fashion lovers will always want stylish sportswear and gymwear, but in the past this has been limited to more strenuous activities rather than just every day fashion. For those of you who don't think a pair of jogging pants can make a fashion statement, then think again because they can be matched with a smart top or blazer and heels to create a look that's altogether much more stylish than for the purpose they were originally intended. This is also a great way to bring something different to your winter wardrobe. Another great example is also the Tommy Hilfiger line, giving an homage to the all-american sports in this season's collection. You can see above supermodel Gigi Hadid walking the American Footballer inspired runway at New York Fashion Week.
But where can shoppers get this newly rejuvenated sportswear? For those after designer garments, you'll be pleased to hear that many labels are now a few steps ahead of you, bringing out their own ranges of sportswear and gymwear. To find more of this sort of thing at a more inviting prices, search the designer sections of department store sites and you'll be bound to uncover a wide choice.
Another option is to look for traditional sportswear brands. It's advisable to not go overboard if you choose this route, but combine maybe one or two items with other pieces of casual wear, or stick with retro-look garments. Use Sports Direct voucher codes to find a wide selection online, or search through other online discounts to find the best deals. It is a two way route for the fashion and sports brand nowadays, the shinning example of traditional sports brands going into the fashion Arena is Lacoste. The brand's DNA is still influenced by its sport origin, nevertheless it holds the line with some of the most known fashion brands presenting at NYC fashion week a very well designed collection. On the image above you can see a look from their Fall Winter 2015 collection.
Or have you thought about combining designer items with high street sportswear? This adds that much needed edge to your look, keeps the sportswear trend alive and well, but at the same time ensures you don't go over your fashion budget. Use Argos voucher codes to find a large range of practical but stylish sportswear and sports accessories and go from there.
Combining sportswear and high fashion might not seem the obvious answer to your clothing conundrum, but this perfect marriage of comfort and style could work wonders for your winter wardrobe.
Nevertheless what compliments a good look is appropriate makeup, find the latest makeup trends on Beauty SCENE.