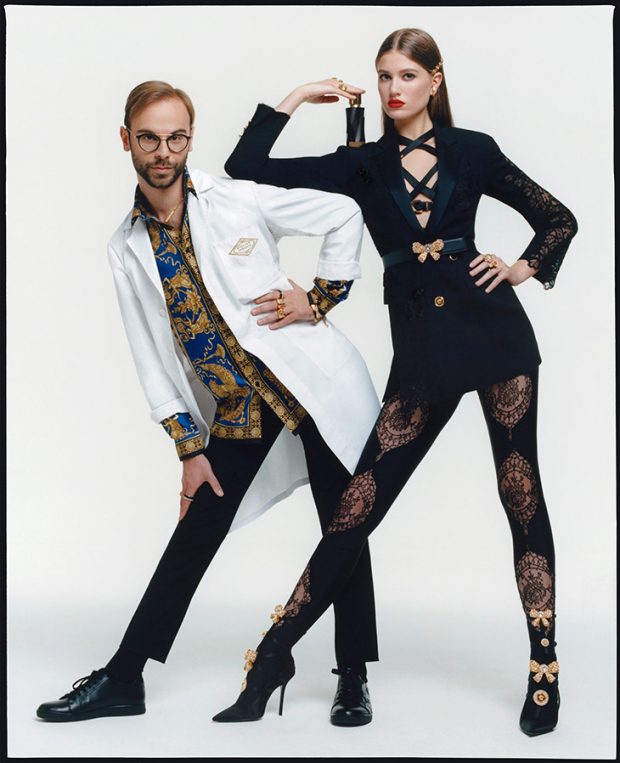 Italian fashion house Versace launched ATELIER VERSACE FRAGRANCES, a luxury collection of unisex perfumes, that features six scents, ranging from fresh, to floral and woody: Cédrat de Diamante, Éclat de Rose, Jasmin au Soleil, Figue Blanche, Santal Boisé, and Vanille Rouge.
Fashion photographer Thurstan Redding captured Atelier Versace Fragrances 2019 campaign featuring models Altyn Simpson and Andrea Quaranta alongside Atelier tailors. In charge of styling was Allegra Versace, with beauty from hair stylist Louis Ghewy, and makeup artist Neil Young.
"The six luxury fragrances embody the Atelier's absolute dedication to excellence, encompassing a studious approach to exceptional quality components, innovative techniques, hand-craftsmanship and the distinct Atelier Versace aesthetic."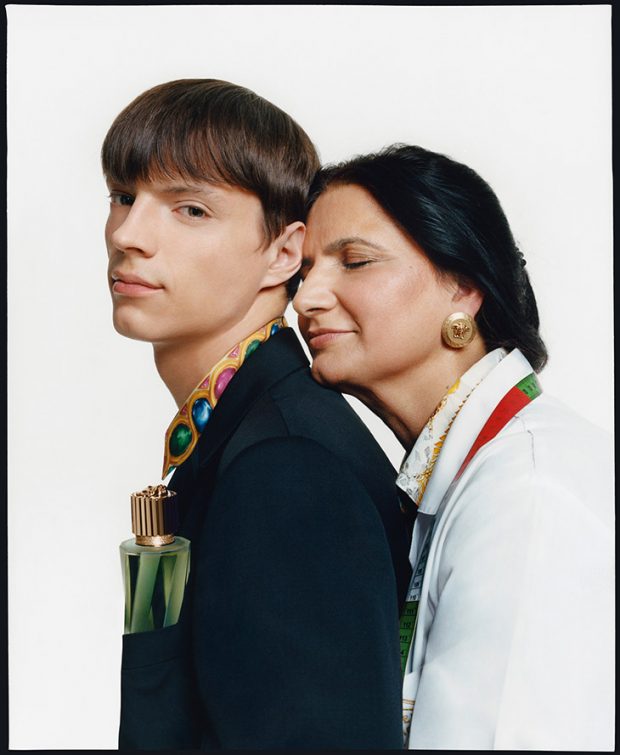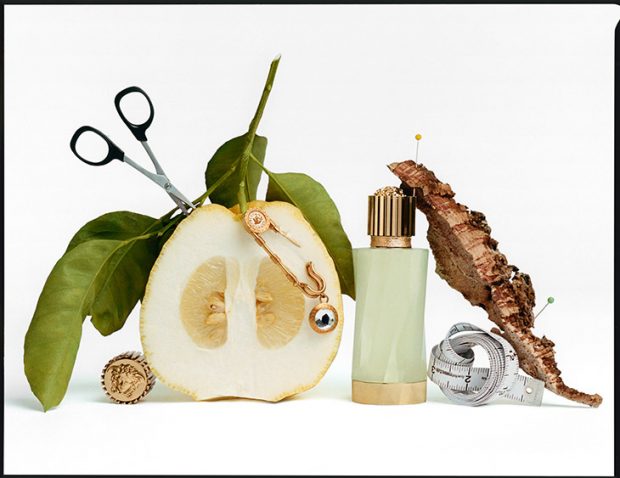 The Cédrat de Diamante boasts the zest of Italian lemon, more efflorescent than traditional citrus aromas. Inspired by the Mediterranean, the perfume encompasses notes of pink grapefruit and natural woods. Envisioned by perfumer Marie Salamagne, who aims to embody artistry in craftsmanship in her scents, the vibrancy of Cédrat de Diamante is enhanced by aromatic cedarwood and vetiver.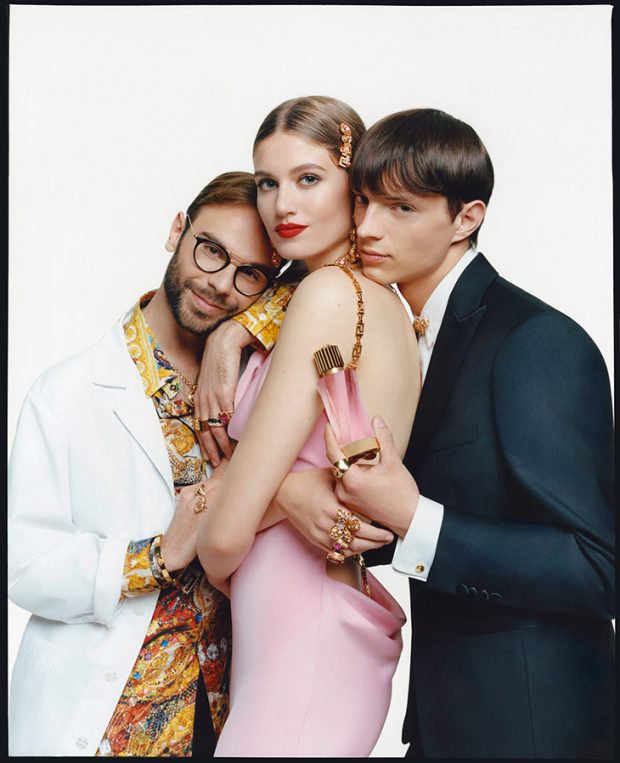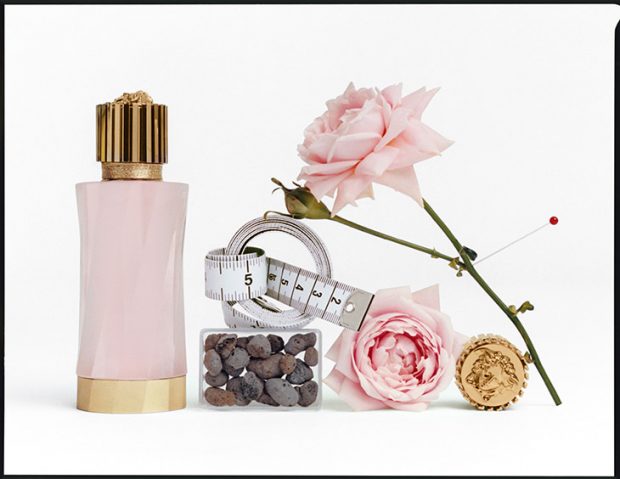 Éclat de Rose boasts the Moroccan Rose Centifolia: the delicate flowers are hand-picked during the early hours of the morning and then rapidly processed. Velvety rose accords are complemented by Ambrox, a signature note that reveals facets of amber, incense, wood, tobacco and musk. The elegant Éclat de Rose was envisaged by pioneering fragrance maker Nathalie Lorson, who was one of the first women to enter the perfumery field. Lorson's goal is to create fragrances that resonate with both simplicity and high quality.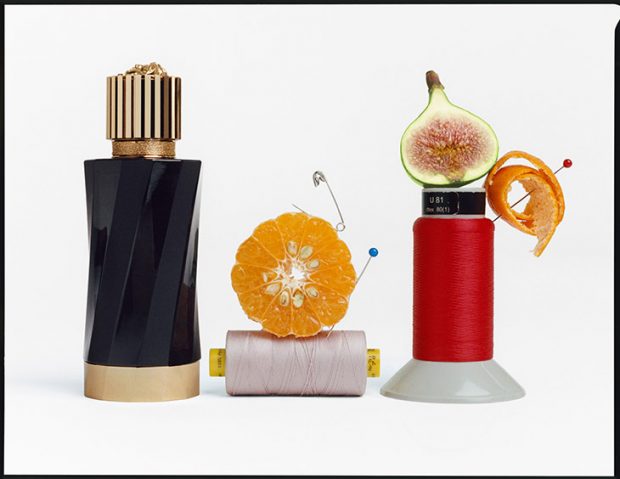 Another collaboration with Nathalie Lorson, Jasmin au Soleil highlights jasmine flowers from India picked at sunrise to preserve their freshness. Petals are complemented by beeswax from France, containing balsamic and honey notes with hints of hay and tobacco, adding a light, velvety dimension to the perfume. The sensual tones are paired with fresh lemon and cedarwood notes.
Evoking the Mediterranean summer, Figue Blanche encompasses fresh fig notes mixed with the pulp and essential oils of the Italian mandarin. The warm olfactory tones are complemented with zesty hints of bergamot and neroli. The fragrance is enriched with jasmine and rose petals and was concocted by perfume creator Marypierre Julien who strives to reveal something unexpected in the most familiar notes.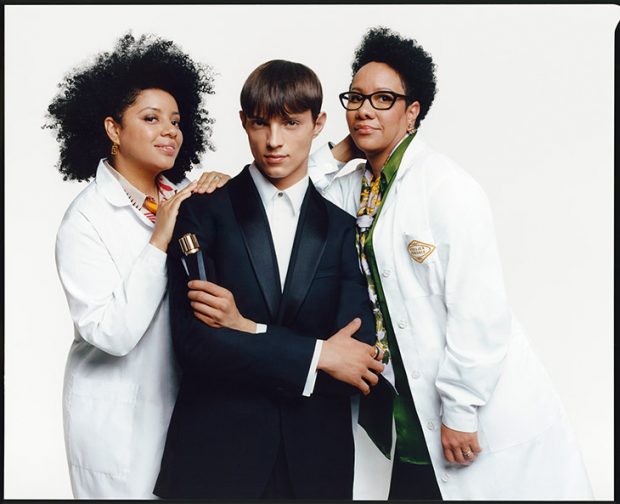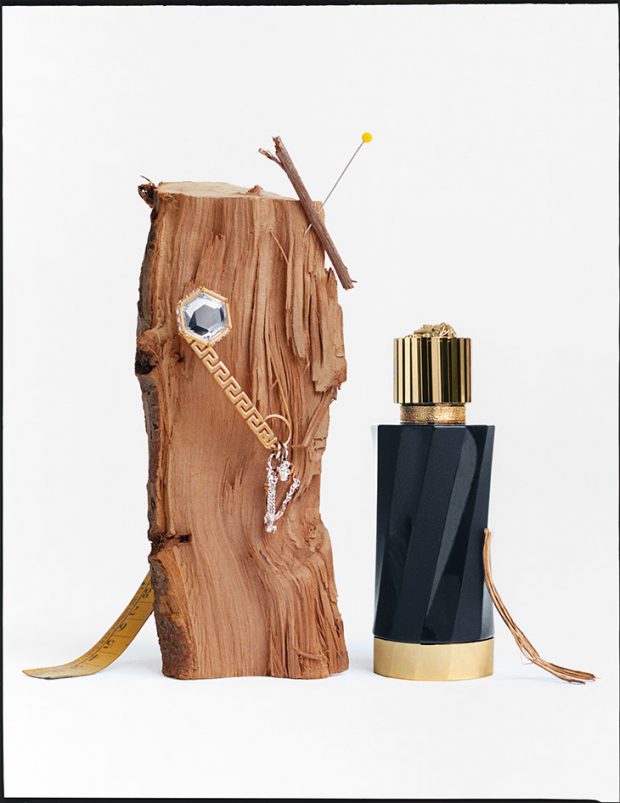 The Santal Boisé scent is crafted from Srilankan sandalwood. The milky and balsamic fragrance is obtained from the roots and heart of the wood. Cypriol, a delicate flowering herb, adds a distinctive woody, smoky and slightly oud note to the perfume. Inspired by themes of family, creator Christophe Raynaud enriched the woody notes with luxurious, ambery Gurjun and saffron.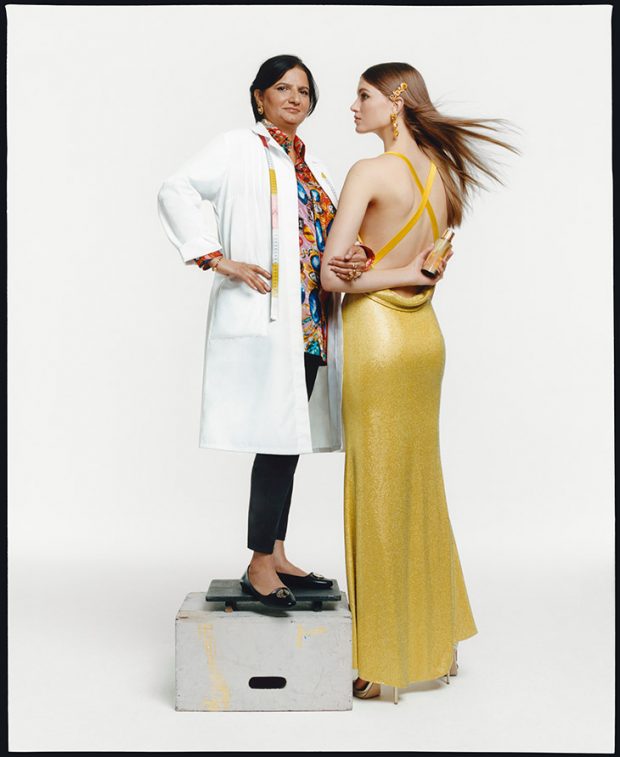 The Vanille Rouge encompasses the Madagascar vanilla, adding a hint of pralines. The sweet tones are accompanied by a powdery musk accord. The powerful fragrance contains an unexpected rose note. Vanille Rouge was designed by Jordi Fernandez, who draws inspiration from the intricacies of Middle Eastern traditional scents.